There are so many fun things to do in Charleston, SC. Considering this is the largest city in the state, it's not too surprising but I bet you may not realize just how much you're missing.
That's why here I want to take you on a journey through this historic city from strolling along the waterfront, enjoying mouthwatering Lowcountry cuisine, to exploring fascinating museums and gardens.
No matter what type of activity you're up for, there's something for everyone to enjoy in this beautiful city of Charleston and the surrounding area.
This is the perfect place to experience some southern hospitality and explore rich history, historic sites, beautiful beaches, golf courses, food and fun.
Charleston is definitely one of the most popular places in the south.
Let's get right to all the best things to do in Charleston, the Holy City.
#1 Stop at the Charleston Visitor Center
The Charleston Visitor Center is inside a super old warehouse from the 1800s – we're talking 1840 to 1856 construction here!
You can find it between Ann and John Streets at 375 Meeting Street, right in the heart of downtown Charleston.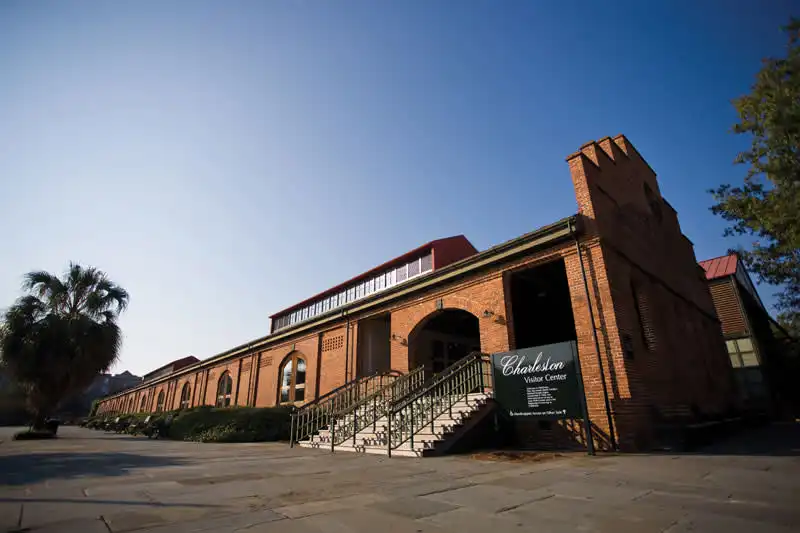 This spot is actually part of a National Historic Landmark District, which is why they kept so much original material during renovations.
Local tip: Just around the corner is the Best Friend Train Museum, so you have to check that out! Charleston has so much fascinating history packed into one city.
#2 Visit the Historic Charleston City Market
We shopped at the Charleston City Market, located at 188 Meeting Street.
Established in 1807, the Market is composed of three open-air sheds and one enclosed great hall.
Vendors sell all kinds of items including:
T-shirts
Hats
Jewelry
Specialty foods
All over, ladies weave the traditional sweet grass baskets. Although eateries abound on either side of the market, there are really only two places to eat in it — Caviar & Bananas, an upscale deli and Callie's Hot Little Biscuits.
For lunch, we had samplers of three mini biscuits with fillings for at Callie's. If you want to shop some more, King Street is the main drag.
#3 Explore the Museum Mile
Most historic attractions in Charleston are within the Museum Mile, making the city perfect for a walking tour. This area includes:
6 museums
5 historic houses
A powder magazine
Houses of worship
We only went inside of two of the sites – the Old Slave Mart Museum and the Old Exchange & Provost Dungeon, one of the historic buildings.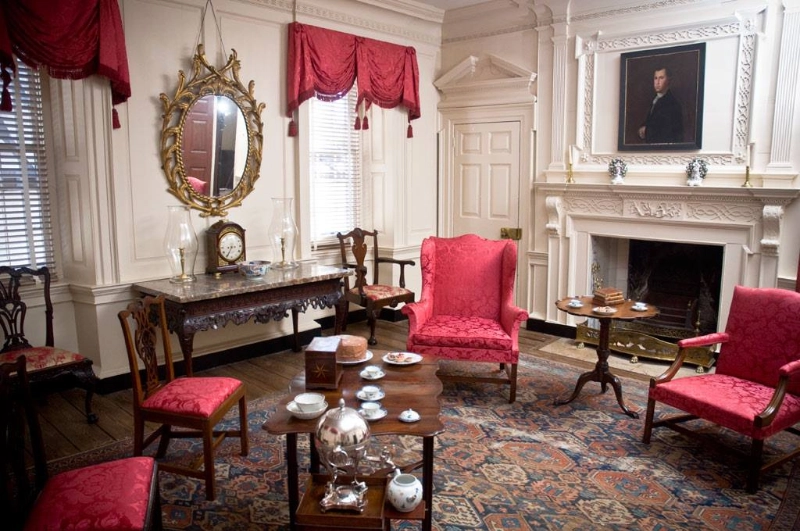 The Slave museum was the site of an enclosed auction and tells the story of the slaves and traders. I found the chart of the cost of slaves by age fascinating.
The voice recordings of African-Americans recalling slave auctions were also very interesting.
The Old Exchange & Provost Dungeon is a study in contrasts.
The top two floors were a testament to Charleston's wealth and status. It was a post office and center of commerce.
Signage tells the history of the cash crops — cotton, indigo, and rice. A costumed tour guide leads you to the dungeon where American Revolutionary patriots were imprisoned by the British.
Local tip: A combination ticket to both attractions is available.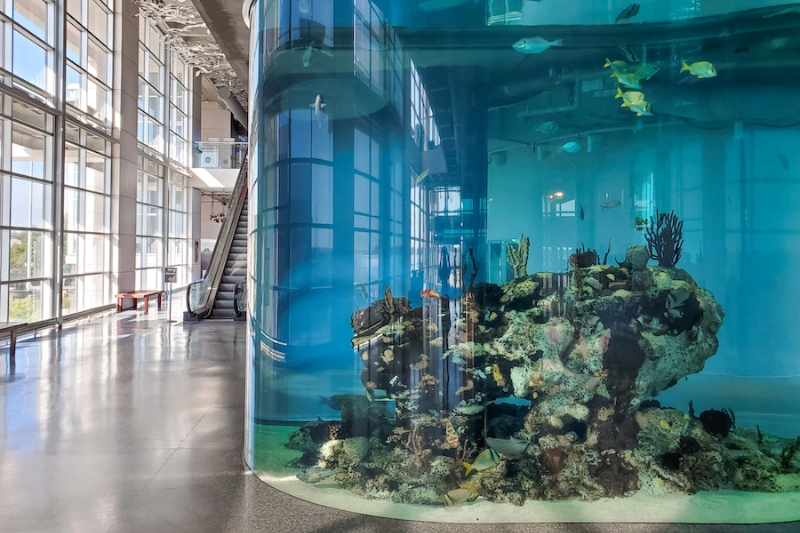 #4 See Marine Life at South Carolina Aquarium
The South Carolina Aquarium is a super popular spot to get up close with nearly 5,000 amazing animals and learn how to protect them!
Overlooking Charleston Harbor, you can come face-to-face with sick sea turtles going through rehab before they're released. They've got hands-on touch tanks where you can feel sharks, rays, and other creatures.
There are also daily dive shows and encounters to learn cool details about the wildlife.
I'd say it's a memorable way to discover the wonders of water and wildlife while appreciating these wild places and creatures. Definitely check it out if you're visiting Charleston!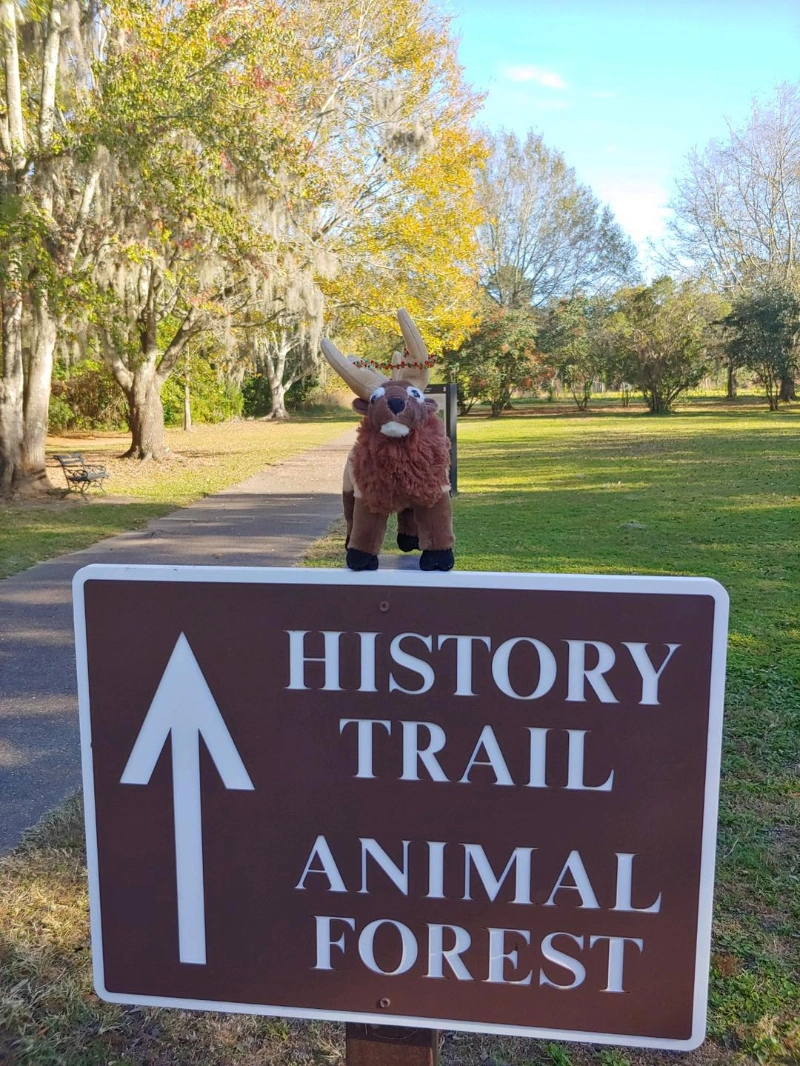 #5 Charles Towne Landing
Charles Towne Landing is a 600 acre historic site commemorating the original settlers who arrived in 1670 to establish the birthplace of South Carolina. If you want to experience early colonial history, this is the best place to do so.
You can tour a replica 17th-century sailing ship, see cannons fired, and check out the animal forest zoo with otters, bears, and bison.
There's also 80 acres of gardens and the elegant Legare Waring House, which is popular for weddings and events.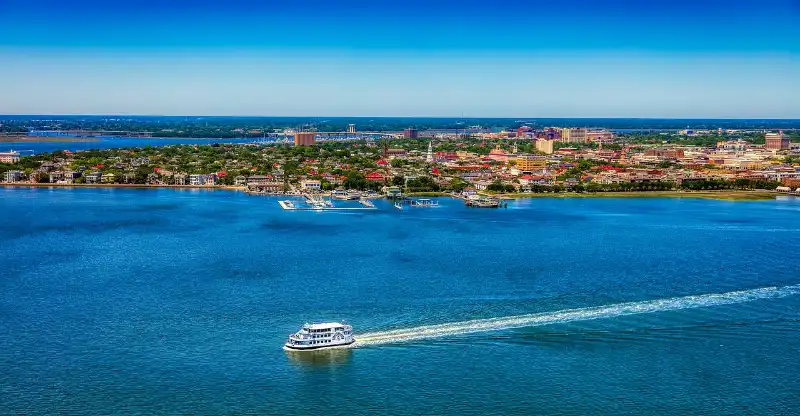 #6 Take a Harbor Boat Cruise
Charleston Harbor cruises are a great way to see historic sights along the water. You can board the 80-foot boat at the Charleston Maritime Center in the French Quarter.
As you cruise from Charleston to Historic Fort Sumter National Monument and Fort Moultrie, the captain will share stories about landmarks like the Arthur Ravenel Jr. Bridge.
My favorite part is the close up views of the harbor, catching glimpses of dolphins, and seeing Pelicans diving.
This national historic landmark cruise brings Charleston's past to life on the water.
#7 Explore The Plantations
There are a bunch of interesting plantations right outside Charleston that are super easy to visit in one day.
We checked out three:
Magnolia
Charleston Tea
Boone Hall
Magnolia Plantation is a public garden and in fact, is one of the oldest public gardens in the United States that opened way back in 1870.
It has massive 60-acre beautiful gardens that are totally random, unlike the formal vibe at Middleton Place.
There's a Biblical garden with plants from the Bible, and the iconic red bridge over the pond.
The camellias and azaleas are stunning when blooming.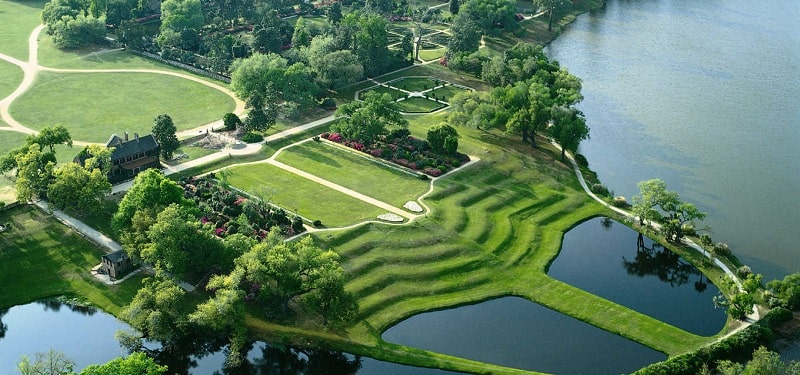 For families, Magnolia is a blast—the 45-minute train ride takes you all around the property where you'll see alligators and baby gators depending on the season!
Make sure to check out the Audubon Swamp Garden using your ticket code—you can get up close to gators and wildlife there.
It's easy to get lost since it's so big. And stop at the Peacock Cafe if you need a bite.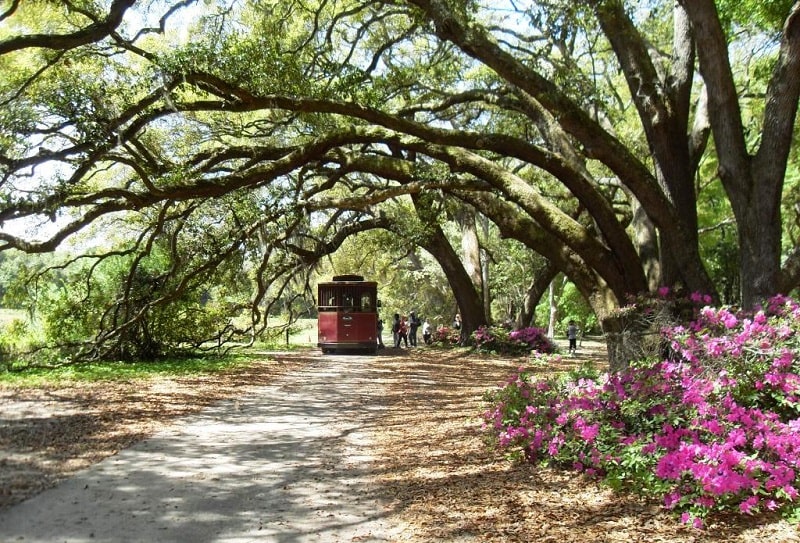 After this, we visited the Charleston Tea Plantation, which is the only tea plantation in the US, about 45 minutes from the city.
Even if you're not a huge tea drinker, it's a cool and unique place to visit.
The rows of hundreds of thousands of tea bushes are super neat to see. You can take a free 15-minute factory tour and learn how tea is produced.
Local tip: don't skip the gift shop at the Charleston Tea Plantation, where you can taste different hot and iced teas. And say cheese with the plantation's mascot frog Waddy!
Finally, we visited the Boone Hall Plantation, located in Mount Pleasant, which still operates as a working farm and is famous for its gorgeous oak tree avenue that inspired Twelve Oaks in Gone With the Wind.
Want to see more gardens? Middleton Place is one of North America's oldest landscaped gardens.
The house tour lets you see antiques in the dining room, library, and other first-floor rooms. And you gotta do the tractor ride around the working farm.
#8 Have a Beach Day
Relax at Folly Beach or Isle of Palms or Kiawah Island, which is only 45 minutes away from Charleston!
You'll find lots of alligators here. We also took an Alligator Adventure Tour, which was awesome and filled with lots of fun.
My younger daughter yearned for a beach day so we went to Kiawah Island, 45 minutes away from Charleston. The beach was beautiful with white, soft sand and warm water.
Amenities include restrooms, changing rooms, showers, picnic tables, and the cheapest snack shop I have ever seen at a beach.
The snack bar even had beach toys for sale.
Lifeguards are on duty during the summer months too, so no worries there.
Folly Beach is only a short drive from downtown Charleston, which is another good option if you want something closer to Charleston.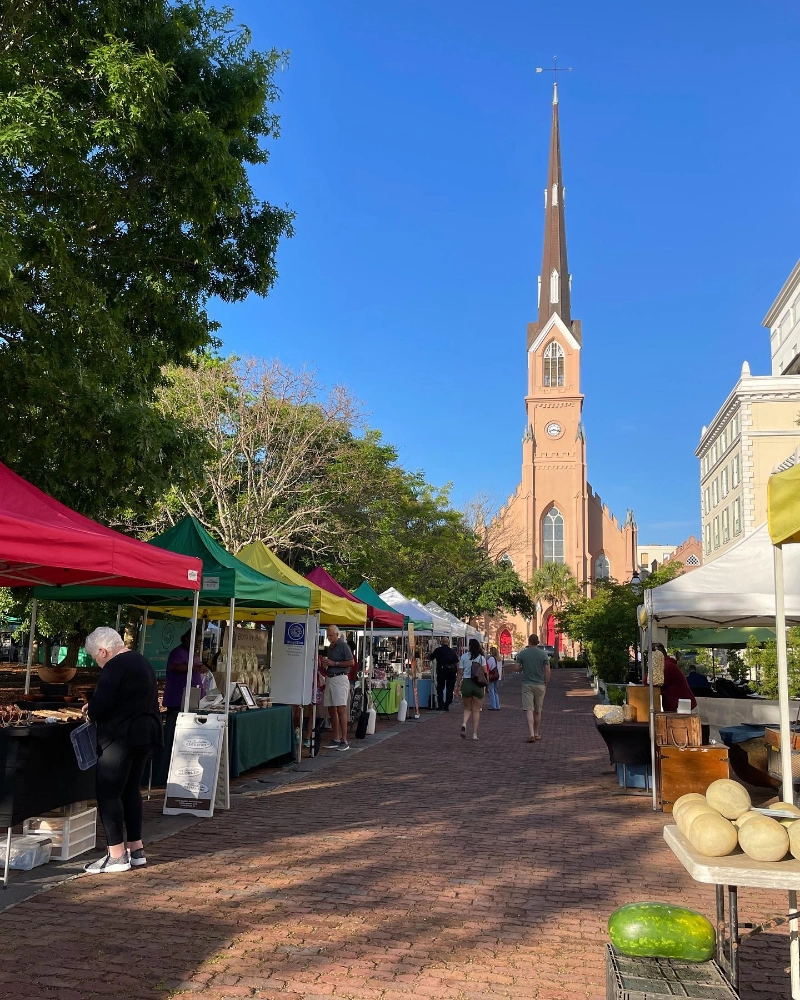 #9 Charleston Farmers Market
Charleston has become known as a foodie city. We explored the Farmer's Market at 329 Meeting Street, which is open from 8 a.m. to 2 p.m. on Saturdays.
They sell local produce, food and crafts.
We bought artisanal popsicles, coffee flavored cotton candy, and danish. This was a nice morning stop!
#10 Take a Charleston Walking Tour
One of the highlights of my trip was taking a Charleston walking tour. It's a self-guided tour that will teach you so much about Charleston.
Some great companies that you can go through are Charleston Sole Walking Tours, Walks of Charleston, and Charleston Footprints Tours.
Local tip: King Street is known to be the prettiest street in the city and is a great place if you just want to go for a stroll while soaking up the city. And if you're into art, there are 15 art galleries on Gallery Row, located on Broad Street which is another great option.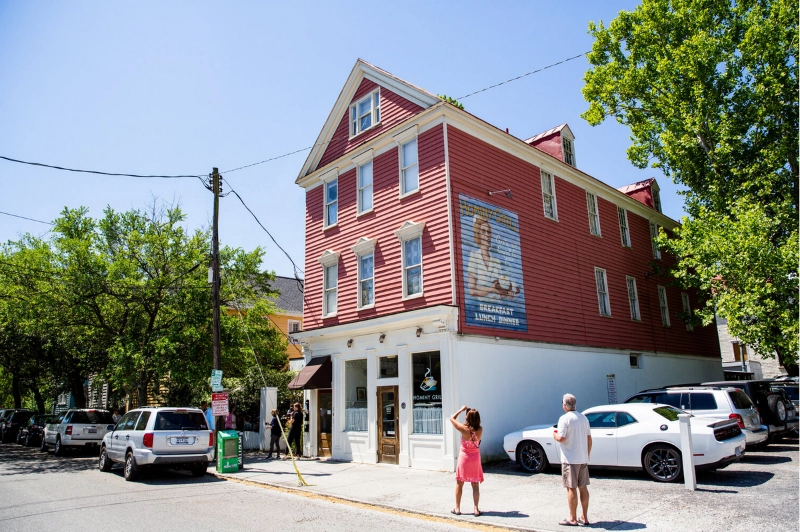 #11 Sample Some Excellent Restaurants
Although the tourist section of downtown Charleston is rich in restaurants, our three favorite restaurants were farther afield.
Hominy Grill, two miles from downtown, specializes in Southern food like shrimp and grits. Their sides of mac and cheese or grits serve as kid's meals.
We liked the desserts so much that we returned twice more.
Artisan Meat Share a few blocks away serves charcuterie and sandwiches.
We purchased a huge charcuterie platter for the four of us. It was my daughters' favorite meal of the vacation.
Lewis Barbecue in a neighborhood in the middle of nowhere was worth a special trip. Their Wednesday night special of smoked prime rib and french fries for was one of the best meals we have eaten anywhere.
The brisket and Texas hot guts (sausages) were amazing too. We started off with one helping of the corn pudding and returned for two more.
You must also try the pizza at Giovanni's or Bubba Gump's for the kids available at Market Street. I'm sure you're going to love it.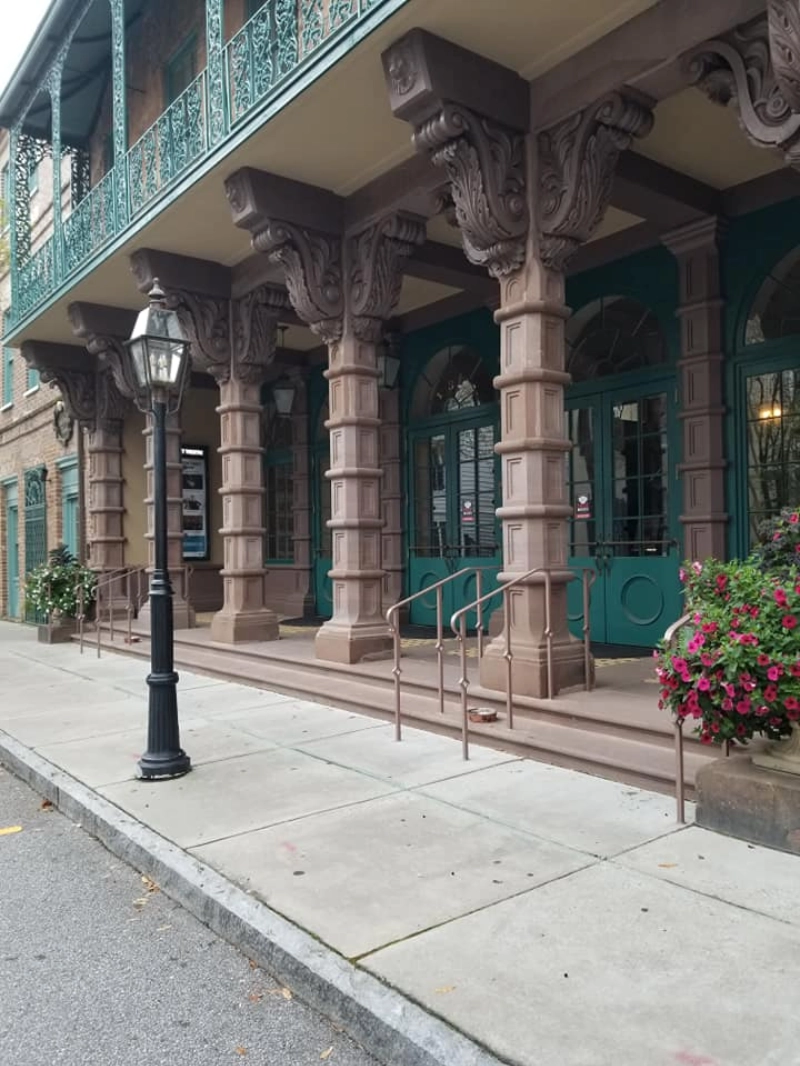 #12 Attend a performance at Dock Street Theatre
One of the more unique things to do in Charleston SC is attending a unique performance at the Dock Street Theatre.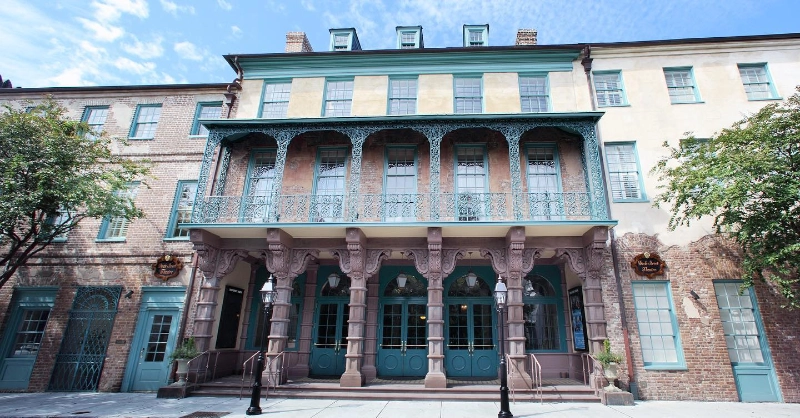 It's such an aesthetic historic spot for performances.
Between the amazing architecture and its place in American theater history, it just has this one-of-a-kind vibe. And of course, the shows are fantastic too!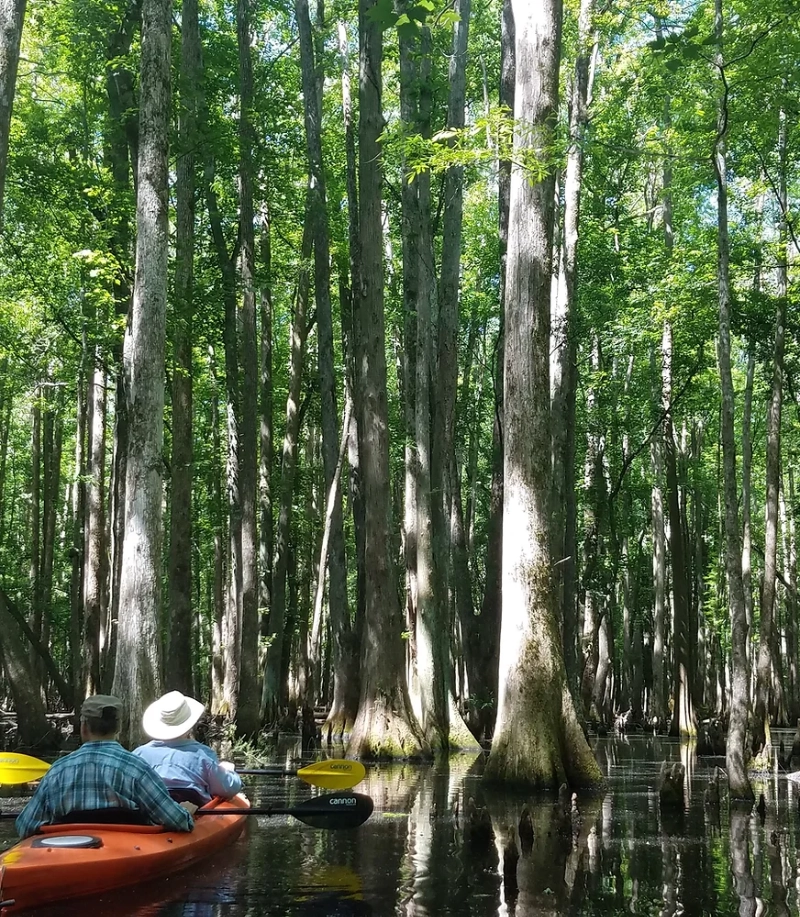 #13 Take a Blackwater Cypress Swamp Kayak Tour
While we've done a lot of kayaking in Maryland near home, here we were able to paddle through cypress swamps on the Blackwater kayak tour at The Woodlands Nature Reserve. It was amazing!
Glide under towering trees as your guide shares nature facts and history.
Spot turtles, birds, gators, and more in this serene wilderness.
It's a peaceful paddling adventure immersed in the Lowcountry's unique landscapes and wildlife.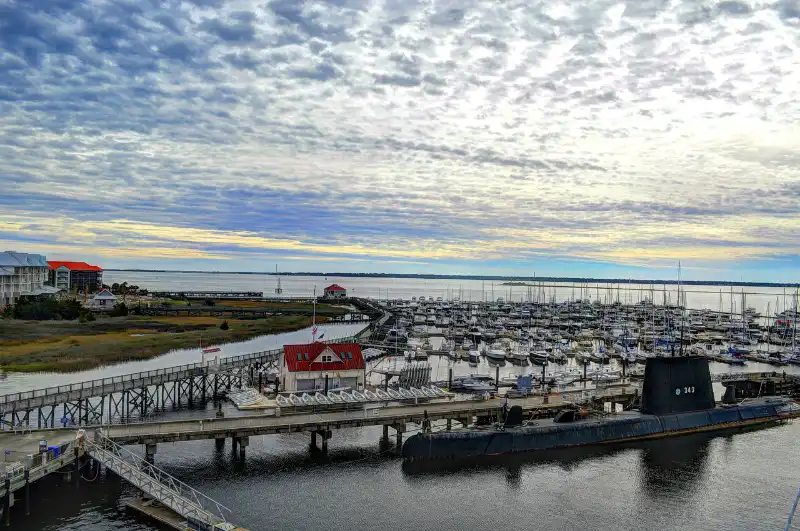 #14 Tour the USS Yorktown at Patriots Point Naval & Maritime Museum
If you're a history buff, you'll enjoy the Yorktown (USS Yorktown Aircraft Carrier) at Patriots Point Naval & Maritime Museum!
This giant historic vessel lets you explore the decks, bridge, squadron ready rooms, and more.
You can even go inside planes, helicopters, and even a submarine on board! It's a treat for the intriguing souls to imagine what life was like for the sailors back in WWII.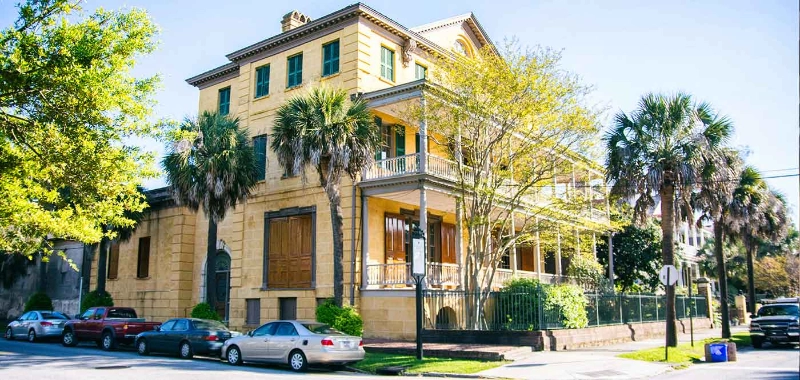 #15 Discover African American history at the Aiken-Rhett House
Experience an eye-opening tour of the Aiken-Rhett House from the perspective of the enslaved.
Here, you get to learn about their challenges and triumphs as you gain meaningful insights into their legacy and contributions.
This special tour illuminates an often-overlooked part of Charleston's complex history and the resilient spirits that shaped the landscape.
We arrived at 9 a.m. and were welcomed with refreshments. We then went ahead and began to discover powerful stories at this private event before the museum opened.
#16 Explore the Old Slave Mart Museum
The Old Slave Mart is just ahead on your right, though it's a bit hidden at 6 Chalmers Street.
I'd cross for a good view, then stop in a safe spot. This active museum shares powerful first-hand accounts of slave life and the dreadful trade. Definitely visit to reflect on this solemn history.
Pro tip: Get a discounted combo ticket for the Slave Mart and Old Exchange/Dungeon. You can see both in one day. When you're ready, head back up to Chalmers Street on the opposite side.
#17 Picnic and Play at Waterfront Park at Joe Riley Waterfront Park
This is one of the best free things you can do in Charleston area in my opinion.
My kids always want to spot the the famous pineapple fountain and then we go straight to the pier to see if we can spot any dolphins in the water.
Waterfront Park, only a 15 minute walk away from City Market, is a great place for little ones to take a break or cool off.
This free park has two fountains, one shaped like a pineapple, for wading, and a number of long porch swings with a view of the water.
#18 Take a Horse-Drawn Carriage Tour
There's nothing quite like touring downtown Charleston in a horse-drawn carriage ride.
One of the best ways to orient yourself to the city is taking a carriage ride. We took ours with Palmetto Carriage Works. The 40 minute tour meets at Market and Anson Street and runs through the historic district.
Our horse was called FaceBook and our driver was funny and entertaining.
For history buffs, they even have Civil War rides that focus on historical monuments and Charleston's importance in the Civil War, as well as rides that share more history going back to colonial times.
A Note on Parking…

The city, especially in downtown, does not have much free parking. Your best bet is to reserve a hotel with free parking in downtown, otherwise you'll have to find a parking garage or pay at one of the meters.

Stop by the visitor center to pick-up a smartcard used to pay at meters. You can also reinsert your card if you paid for too much time and the remaining balance will be returned to your card.
#19 Have Fun at The Children's Museum of the Lowcountry
The Children's Museum of the Lowcountry is a great spot if you're looking for fun kid stuff to do in Charleston. My kids had the best time here.
They've got tons of hands-on exhibits and programs designed for children from babies through age 10 to spark their curiosity and creativity through play.
Kids can explore at their own pace and learn by doing. And most programs are included with admission – no need to pre-register.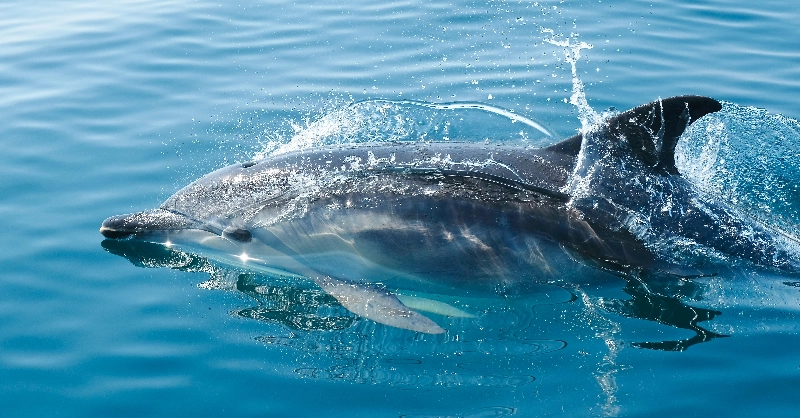 #20 Experience a Dolphin-Watching Excursion
Climb aboard for a Charleston dolphin tour on a comfy Carolina Skiff boat. Cruise the calm inlets and marshes behind Folly Beach looking for wild bottlenose dolphin neighbors. This area has a healthy 300+ resident dolphin population thanks to the salt marshes they call home.
Dolphin tours are a fun way to maybe spot these charming creatures up close in their natural Lowcountry habitat. This is a great way to bond your kids with nature.
#21 Try a Charleston Water Taxi Ride
​A Charleston water taxi is a cool way to see the sights! It conveniently takes you to landmarks like the Maritime Museum and Aquarium.
You can hop off and explore places like Waterfront Park and the harbor at your own pace.
The boats run all day so you can sightsee around the harbor with no set schedule. And keep your eyes peeled – you might spot dolphins during the scenic cruise!
#22 Explore the Eerie Old City Jail
If you and your kids find haunted places fascinating this place is for you! Situated at the Magazine Street Downtown, this old city jail is known to be home for many 19th century pirates and infamous criminals.
You can tour its cells, the warden's quarters, hallways, and others.
But, you need to brace yourself for the ghost stories that you'll hear around this eerie old city jail.
#23 Join a Guided Ghost Tour
Well, Charleston is actually known to be one of the most haunted cities in America. But wait, don't let that scare you.
There is so much you can learn in this city including about the deeply parted.
A guided ghost tour lasts for 1.5 hours where you'll be walking through historic and haunted areas with professional ghost hunters.
#24 Enjoy a Park or Playground
Want to let the kids burn off some energy?
Charleston has awesome parks and playgrounds all over that my kids absolutely loved!
For little pirate lovers, take the kids to Pirate Park and you'll see its skull and crossbone structures.
Gadsdenboro Park has fun equipment and splash fountains to cool down in.
Hampton Park – the largest park on the peninsula, is great for picnics under the sprawling trees. And Marion Square has wide open fields in the heart of downtown. The kids will have a blast and parents can enjoy relaxing in the fresh air.
#25 Make Friends With a Pirate
My kids love pirates, so I had to have them meet some real-deal swashbucklers on a Charleston pirate tour!
They do fun walking tours. I even took them to the Pirates of Charleston cruise!
My kids dressed and learned all about Charleston's legit pirate history back in the day. It's cute seeing the kids' faces light up interacting with the pirate crew.
A fun way to experience Charleston's history through a kid-friendly pirate adventure!
#26 Charleston Museum
Good place to learn more about the American Revolution.
I loved the Charleston museum and so did my kid! The Charleston Museum offers a relaxed stroll through the city's rich history. See Native American artifacts, decorative 18th-century stoneware, and engaging exhibits on slavery's legacy.
Don't miss the natural history section with massive dinosaur jaws! With quiet galleries and engaging videos, it's a good place to learn more about the American Revolution era and reflect on Charleston's complex past.
#27 Challenge Yourself at Wild Blue Ropes Adventure Park
The Wild Blue Ropes Adventure Park has ropes courses for all ages and skills – from beginner to extreme. Test your limits solo or with friends. It's great for school field trips, team building, birthdays, and more.
Climb, zip line, balance, and more in the fresh air. Feel that rush of pushing your boundaries in a supportive spot. Wild Blue offers outdoor challenges for everyone.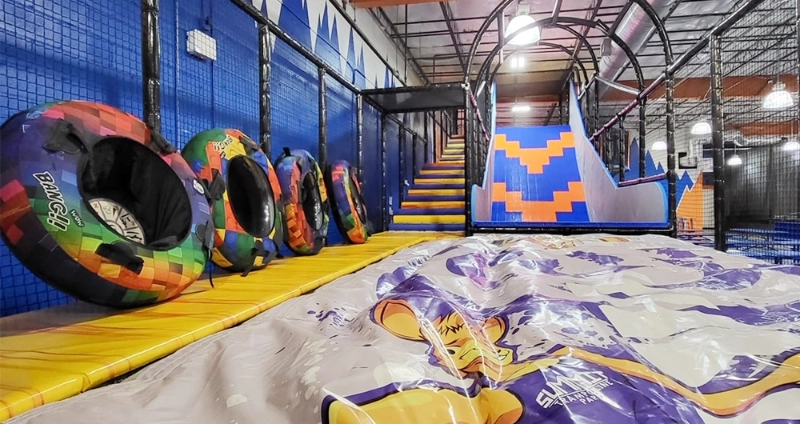 #28 Jump High at Summit Adventure Park Charleston
The Summit Adventure Park Charleston was so much fun for my kids.
They tested their jumping skills on the open court, shot hoops, and tried to slam dunk on the basketball lane.
#29 Escape in 60
This was another fun adventure that my kid loved.
It was quite enthralling and exciting. The escape room has so many mysteries that you need to solve within a time limit.
And this is perfect for a family fun game!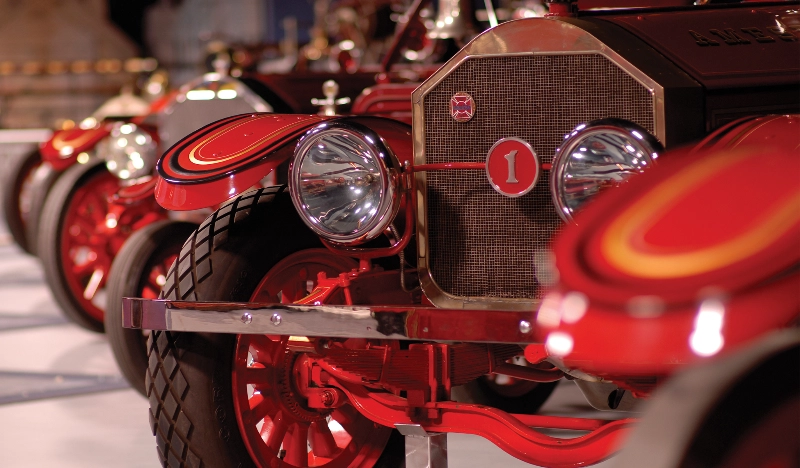 #30 Spot Fire Trucks at North Charleston Fire Museum
The North Charleston Fire Museum is a must-see for all you firetruck lovers!
This place houses the biggest collection of restored antique American LaFrance engines in the country. You'll see everything from hand-pumped and horse-drawn rigs to modern trucks.
There are also amazing exhibits like:
A firefighting history film
Home safety demos
A simulator where you can try driving a truck
My kid had a blast sliding down the fire pole and designing her own firefighter patch to take home!
#31 Walk Along a Historic Defensive Seawall
Take a walk along the historic defensive seawall at The Battery for awesome views!
The Battery makes for a scenic stroll to soak in the charm, architecture, and history of this port city. Definitely worth a visit!
This Charleston promenade overlooking the harbor leads you past White Point Garden, the iconic Rainbow Row houses, and East Bay Street.
It's a beautiful route to see the city from the waterfront. Look for cannons still lining the seawall that protected Charleston way back in the 1800s.
#32 Explore Exhibits at the Gibbes Museum of Art
Located on King Street, where you'll find beautiful historic homes, restaurants, parks, and more is the historic Gibbes Museum.
illed with art that reflects Charleston, this museum gave us an opportunity to learn, discover, and enjoy history with art.
Looking for a gift shop to take some souveniors home?
Shop Historic Charleston has some unique items and plenty of items with Charleston logos on it including tumblers, candles, jewelry, platters. You can even see their 18th century well!
#33 Nathaniel Russell House
This historic house, like others in the Historic District, is one of the finest neoclassical houses in America. It is one of the best places for history buffs to visit.
Wander its ornate rooms to glimpse 1800s elite Charleston life. With a new gift shop added to the original kitchen outbuilding, it lets you explore the past.
#34 Mace Brown Museum of Natural History
If you're a history fan, the Mace Brown Museum of Natural History – a public natural history museum situated on the campus of The College of Charleston will interest you.
There's just so much to see here! From 1,000 year old dinosaur fossils to various other skeletons of species. It was quite interesting for me and my family.
Did You Know?
The College of Charleston in historic downtown is the oldest university in South Carolina having been built in 1770 and is worth a stop. With the landscaping, Spanish moss, historic homes and mansions spread out over a few city blocks, it's so beautiful. In fact, Travel + Leisure named this college campus "America's Most Beautiful campus" in 2017.
#35 Have Family Fun at the Entertainment Center
For family fun, head to Frankies Fun Park which has it all – mini golf, go karts, arcade, rides, batting cages, etc.
It's got indoor and outdoor activities that kept my whole family entertained for hours.
It's perfect for burning energy on a hot day or if the kids just need a fun time out.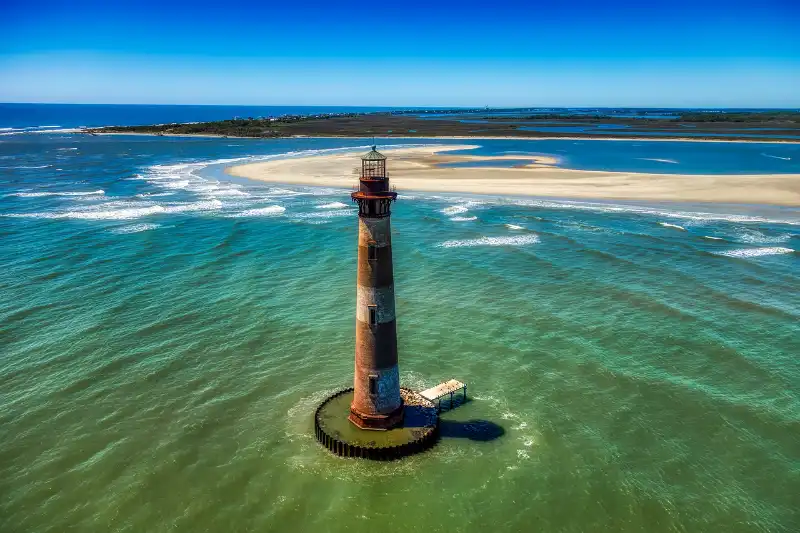 #36 Explore the Islands
Don't miss exploring Charleston's nearby barrier islands (sea turtles)! You can spot sea turtles and other coastal wildlife on these islands just outside the city.
We loved James Island as it has great trails and mesmerizing scenery.
And for an educational history lesson, you can also explore a couple of great lighthouses in Charleston for you to see such as the Morris Island Lighthouse and Sullivan's Island Lighthouse.
Climbing to the top lets you see Charleston from a unique perspective.
The islands showcase the region's diverse landscapes, from beaches and marshes to old growth forests.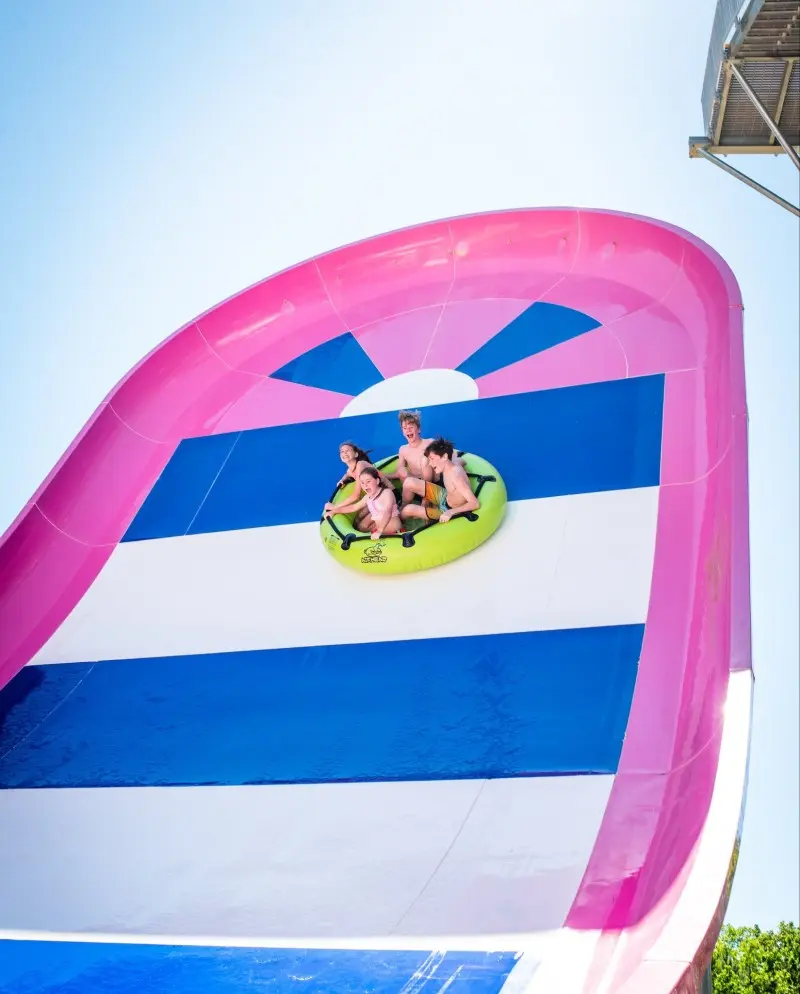 #37 Cool Off at a Waterpark
When it's hot in Charleston there's nothing more you'd want than to cool off at a waterpark. The Whirlin' Waters is the best water park in the area.
My family just loved spending the day there as there were so many water slides and fun activities to do!
The kids were tired at the end of the day after playing at the wave pool and the big splash tree house.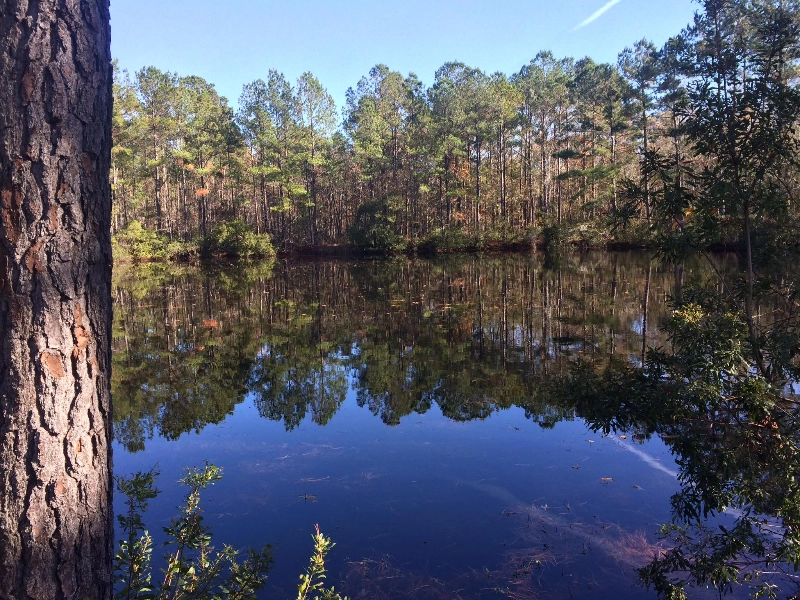 #38 Visit a Nature Preserve
For a cool nature experience, check out the Sewee Visitor & Environmental Education Center!
It's a great spot to learn about the environment and local animals. They even have a live red wolf viewing area.
You can even see them feeding baby alligators, and there are so many other reptiles to see – so awesome to see these majestic creatures up close!
It's a bit cooler here than other parts of Charleston, and the woods and wetlands give an up-close look at the wildlife and ecosystems that call Charleston home.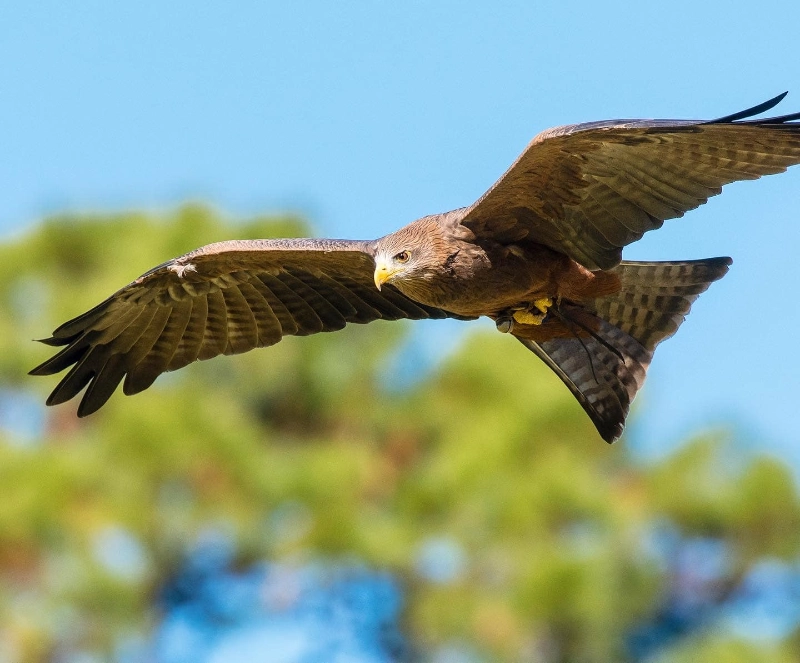 #39 See Birds of Prey
One awesome thing that my kid enjoyed a lot in Charleston was seeing majestic birds of prey up close!
We went to The Avian Conservation Center & Center for Birds of Prey and saw a variety of birds of prey with eagles, and more. We even saw owls in the moonlight!
You need to sign-up for one of their tours & flight demonstrations – it's so satisfying to see the birds swoop and soar.
Charleston provides a habitat for many impressive birds, and this center lets you safely get an up-close look at hawks, falcons, vultures, and other raptors in their care.
#40 Catch the Sunset
Chasing sunsets should top your Charleston bucket list!
This charming Southern port city serves up unforgettable sunset views. As day fades into night, the Holy City lights up in a golden glow.
Grab a blanket and your camera because in Charleston, there's no bad time to catch the colorful show as the sun dips into the horizon.
Walk the Cooper River Bridge at sunrise, sunset, or really any time of day. You must take in a sunset at Charleston – my favorite spot is at the marina off Lockwood Drive or over by the Pineapple Fountain and waterfront.
#41 Angel Oak Tree in Johns Island
The tree is estimated to be 400–500 years old. It's huge! It's so big it shades about 17,000 square feet.
Charleston's Angel Oak tree is a must visit! The tree is estimated to be 400–500 years old. It's huge!
It's so big it shades about 17,000 square feet – This southern live oak just keeps growing, with tentacle-like branches reaching up, down, and everywhere in between.
Even after surviving hurricanes and floods, Angel Oak keeps thriving at 65 feet tall with a trunk 28 feet around.
#42 Try the Italian Ice Cream Shops
You must try the insanely good Italian gelato when visiting Charleston! There are three ice cream shops that I loved the most:
Carmella's Cafe and Dessert Bar
Freddo Charleston
Belgian Gelato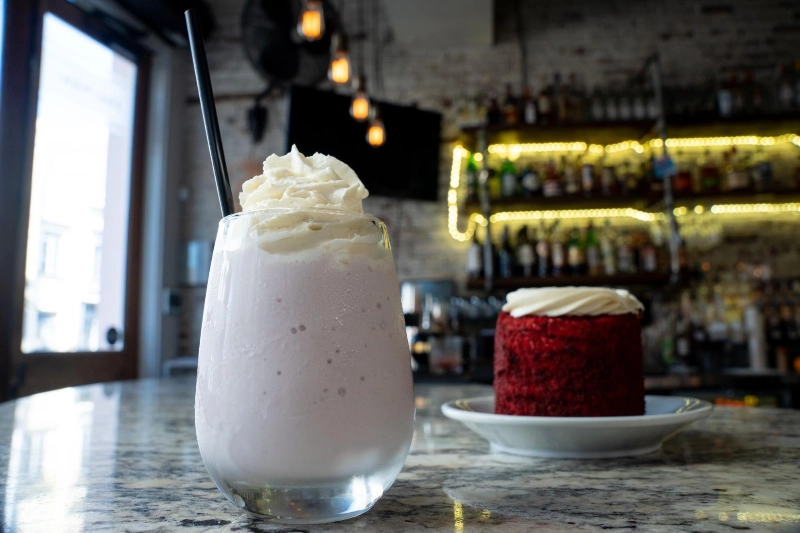 At Carmella's Cafe, their homemade gelato is crazy creamy and comes in unique flavors like lavender honey and sweet potato.
Freddo Charleston always has refreshing fruit and nutty options.
And Belgian Gelato's voted best in Charleston – my kiddo was obsessed with their chocolate sea salt flavor.
#43 Visit a Historic Rural Cemetery
If you're fascinated with History like me then you must visit the Magnolia Cemetery.
It's designed like an idyllic rural retreat, with lakes, forests, bridges, and more.
Some of those original landscape features still remain today. It's an amazing scenic spot to visit and learn about Charleston's past spanning from its plantation era to the Victorian-style cemetery movement.
Strolling the grounds you'll find lovely nature spots alongside ornate, centuries-old gravestones.
#44 Enjoy Live Music
A night out with live entertainment always makes for a great time and luckily Charleston has plenty of options.
They bring in local artists to play while you eat and drink or even when attending one of the city's special events.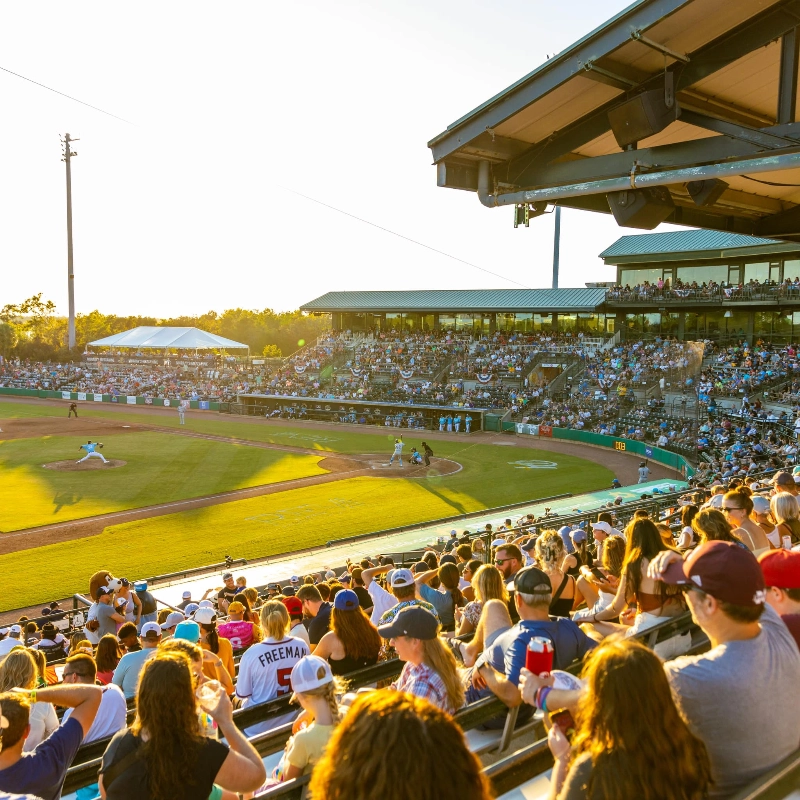 #45 See a Minor League Baseball Game
​We just love the Charleston RiverDogs Baseball Game at the local Minor League Baseball.
The vibe is way more low-key than the majors. We relaxed with a hot dog and enjoyed the game up close.
And the tickets are cheap – way less than what you'd pay for the MLB! Minor league games have a fun local community feel. The players are on their way up and always give 110% effort too. Check the schedule and enjoy an evening cheering on the RiverDogs.
#46 Visit a Historic Rice Plantation
You must make a short visit to the history rice plantation at the caw caw interpretive center. It used to be old rice plantations worked by enslaved Africans who transformed the swamps through their farming skills.
I always see birds like eagles when I go. Learning about the land's past as you walk is powerful.
Note: They don't allow dogs or bikes to protect the trails and wildlife.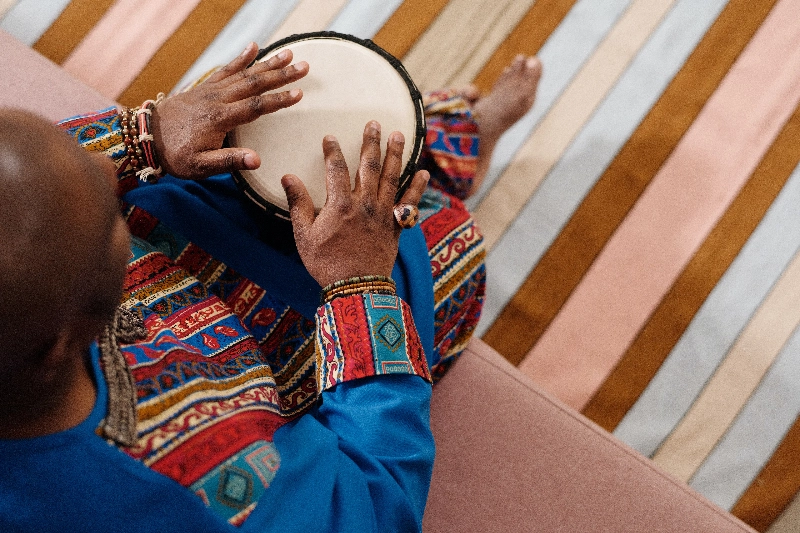 #47 Learn about Gullah Culture
Attend a Gullah cultural performance to experience traditional music, dance, and storytelling.
When in Charleston, you need to attend a Gullah cultural performance to experience traditional music, dance, and storytelling.
The Gullah are descendants of African slaves who lived on the Carolina sea islands. Their culture runs deep here, from the food to the amazing handmade baskets.
It was a very lively and soulful experience of the celebration of this community's heritage and talents. The singing, drumming, and art shared at these shows is so moving.
#48 Attend the Children's Theatre
Enjoy family-friendly shows at local theaters like the Charleston Gaillard Center
Attend the children's theater to enjoy family-friendly shows at local theaters like the Charleston Gaillard Center. They put on the best musicals and plays just for children, with catchy songs and storylines little ones love.
It was a blast taking my daughter to her awesome children's productions. The kids have a ball and we parents get a kick out of it too.
#49 Ride Bikes on the Ravenel Bridge
Take a family bike ride along the pedestrian and bike-friendly Arthur Ravenel Jr. Bridge.
You need to try biking along the huge bike-friendly Arthur Ravenel Jr. Bridge if you're in Charleston!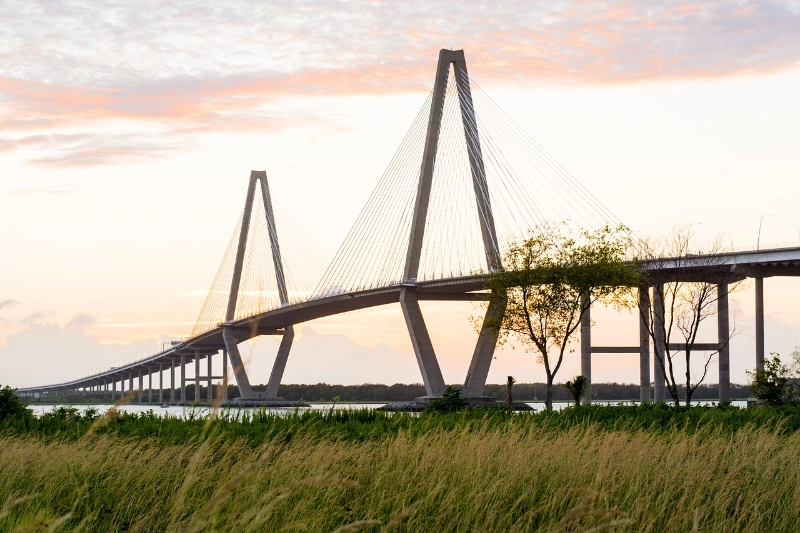 We did the 2.5 mile long bridge ride and it was surreal. They call it Wonders' Way. It's got amazing views of the Cooper River and harbor at sunset.
You can even take a family bike ride along the pedestrians for a fun family bike adventure. Park at the Maritime Center and take the water taxi to Patriots Point first. Ride your bike back over the bridge from there and you'll see the USS Yorktown up close too!
#50 Create Art at the Art Pot
Feeling artsy? Check out The Art Pot in Charleston where you can get creative and make your own pottery masterpiece!
You pick your piece then paint, stencil, or design it however you want. They'll even fire and glaze it for you. It's a fun activity for crafty folks of all ages.
#51 See Retro Movies
​The Terrace Theater is the oldest locally owned movie spot still running in Charleston. It's been around forever!
Amy who helps run it now remembers when her mom first turned an old grocery shop into a theater. Back then, James Island didn't have much going on.
Nowadays, the Terrace shares its parking lot with popular restaurants and bars. Shows how much busier the area got! People are flocking to the Terrace lately too. They've got lines out the door with crowds coming back after COVID.
#52 Go on a Crabbing Excursion
The blue crabbing excursion with Wild Dunes Resort was super fun. You head out on a shaded boat to Capers Island preserve and try crabbing the old school way with hand lines and nets.
The guide teaches you about blue and stone crab history while pulling up some traps to show you. You also get a mini eco-tour and might see dolphins!
After beach crabbing, there's a big ole crab boil right on the sand with fresh crabs from a local fisherman that morning. Melted butter, Old Bay seasoning, steamed crabs – plus ice cold watermelon – my daughter fell in love with it!
Conclusion
​Charleston is full of Southern Charm around every corner! With scenic walks under live oaks, mouthwatering Lowcountry cuisine, rainbow row houses, and warm hospitality, this city takes you back in time.
But it also has enough family activities, cultural experiences, and natural escapes to keep your days full of joy. Charleston offers the perfect blend of history, food, nature, arts and adventure.
No wonder so many visitors instantly fall in love with this charming coastal gem. I know I sure can't get enough of all there is to see and do in the Holy City!