If you're searching for a fun, wholesome family getaway, look no further than Pennsylvania Dutch Country.
The area is known as Amish Country as it is home to a large Amish population who have preserved their traditional way of life which includes how they farm, the use of horse-drawn transportation and style of clothing.
Many people come to visit to experience the Amish culture and way of life in this truly beautiful and relaxing area.
Our family has only been in the summer and winter months, but anytime is the best time to visit this quaint part of Pennsylvania as every season offers a little something different.
There is so much fun for families in Pennsylvania Dutch Country and there are several areas of Lancaster County worth visiting. It's nice that they are all relatively close so you can get around quickly and easily.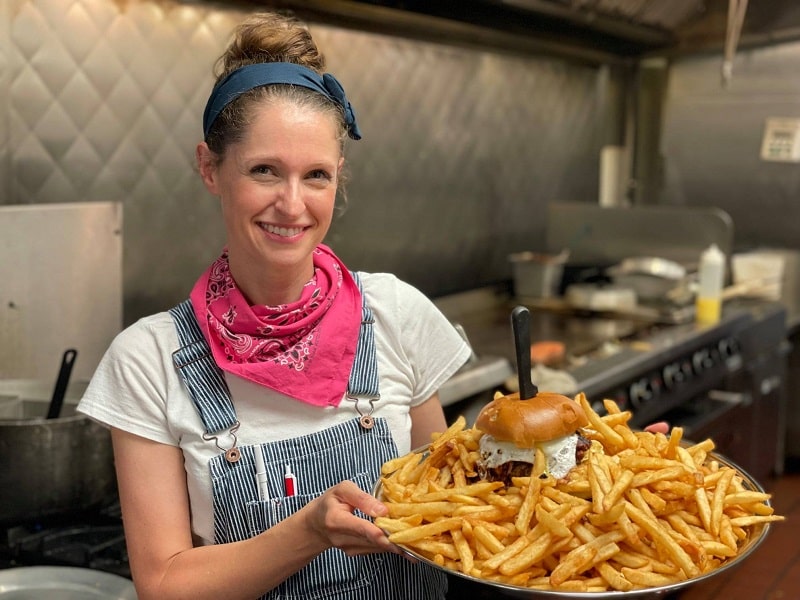 Plus, it's only about 2.5 hours from the Washington DC area.
Here we're going to dive into the different areas that make up Pennsylvania Dutch Country and all the best things there are to do in the area.
What Areas Make Up The Pennsylvania Dutch Country
The Pennsylvania Dutch Country generally includes the southeastern part of Pennsylvania, primarily Lancaster County and its surrounding areas.
Some of the notable towns and cities in the region include:
Lancaster
Lititz
Ephrata
Bird-in-Hand
Intercourse
Strasburg
Other nearby counties, such as Berks County, Lebanon, and York County, also have significant Amish populations and are sometimes considered part of the Pennsylvania Dutch Country.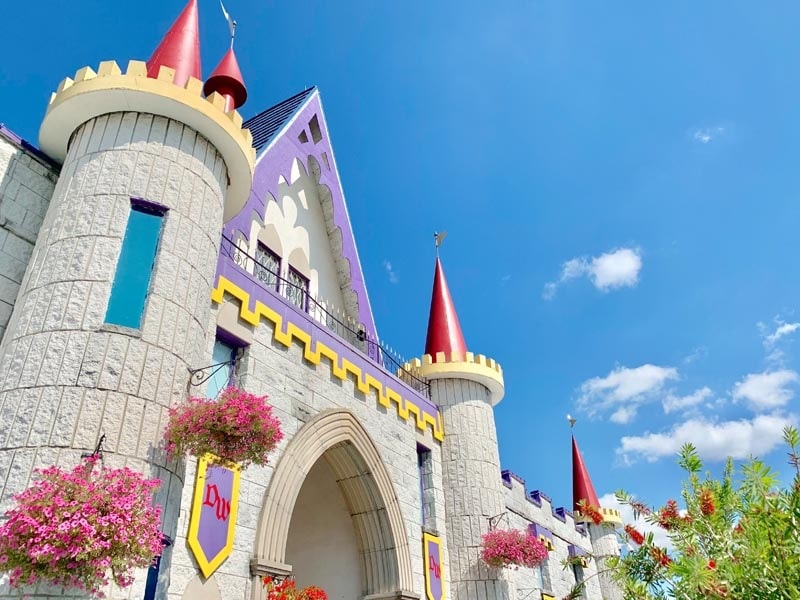 Lancaster
Lancaster is right in the heart of Pennsylvania dutch country and is always our first stop in the area as there are so many fun things to do in Lancaster.
There is more to Lancaster than just Dutch Wonderland and it's thrilled roller coasters. Although, it has to be the best amusement park for kids under age 10 and always a highlight of our trips.
Visitors usually come to this area to either visit this theme park or explore the Amish country. Then when there's time left, explore some of the other amazing attractions and hidden gems on this list.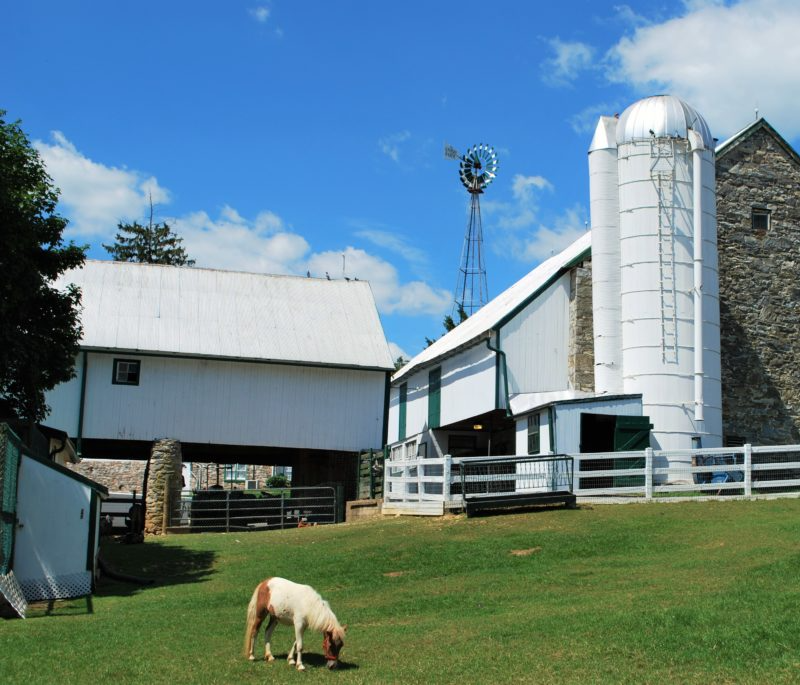 For an introduction to the Amish way of life, start your trip at the Amish Farm & House to visit this Amish Village in Lancaster. While visiting you can tour
The farmhouse
Blacksmith shop
1-room schoolhouse
Covered bridge
The farmhouse illustrates the simple Amish family with a house tour that includes an old fashioned kitchen, bedrooms, and the meaning of the different colored clothing worn by the Amish.
My daughter loved the wooden playground, riding a scooter, and seeing the various animals that included cows and hens. I found the tour brief, yet informative.
Wear comfortable shoes because the property is 15-acres or opt for the bus tour.
The North Museum of Nature and Science is a great place to visit with a dinosaur gallery and rocks so you can see a variety of rocks including:
Rose quartz
Black jasper
Meteorites
Fossils
And more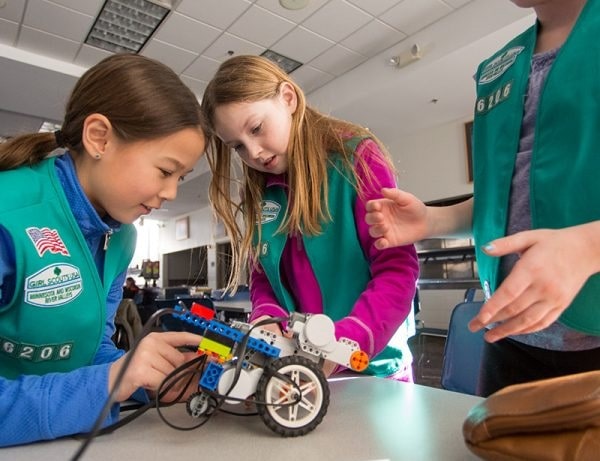 The Hands-on House Children's Museum is the perfect place for younger kids ages 2 to 10 which, as the name suggests, has a lot of hands-on, interactive activities for the kids like the Little Valley Farm Market and Little Valley Farm.
Older kids will have a whirl of fun tinkering with science activities and interactive exhibits at the Lancaster Science Factory.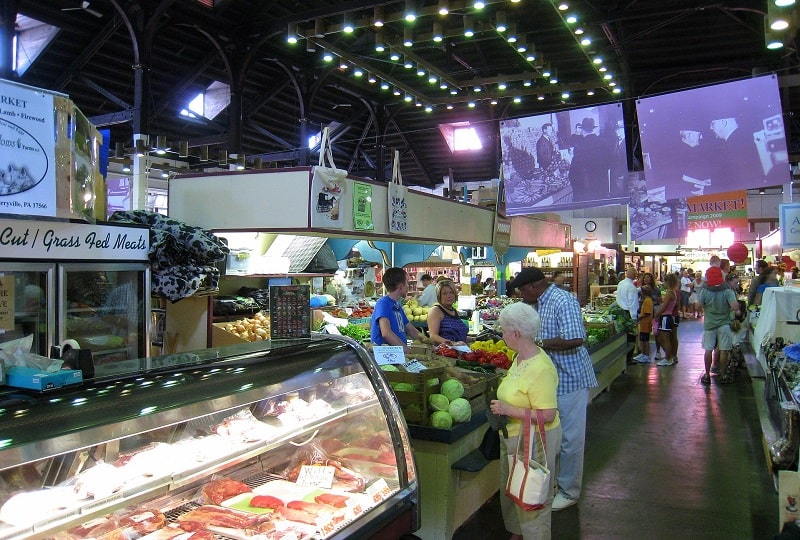 The Lancaster Central Market is an incredible market with tons of vendors selling everything from delicious food, fresh produce, candies & snacks, home decor and so much more.
The Landis Valley Village & Farm Museum is where you go to learn about the history and culture of the German population in the area. The Landis Valley Museum is actually an open-air museum which is neat to experience.
We also visited That Fish Place – That Pet Place, which turned out to be the largest pet store I have ever been to.
If you don't feel like visiting a particular place, one thing we love to do is just drive the country roads, see what we come across and enjoy the views. It's a great way to explore the area!
* More Nearby Fun *

Just outside of Lancaster is Columbia, PA which is a great place to see the National Watch and Clock Museum, participate in the Turkey Hill Experience and visit the Point Rock Tunnel on the Lancaster Country River Trail which is a national historic landmark.
The Susquehanna River also runs right through Lancaster County and offers some awesome water activities and experiences.
You can also walk or ride your bike down the Northwest Lancaster County River Trail or even rent bikes at Chiques Rock Outfitter's Outpost by the Columbia Crossings River Trails Center.
Bird-In-Hand
Bird-in Hand Farmers Market
Fresh squeezed lemonade, handmade Amish quilts and more can be found at the Bird-in-Hand Farmers Market.
Located in the town with the same name, the indoor market is a fun way for families to sample Amish goods. Kitchen Kettle Village is on hand with a stock pile of jams and sauces for you to sample on crackers.
I bought some herb dip mix from "Smith's My Own" and my kiddo enjoyed a pretzel dog from the Bird-in-Hand soft pretzel company.
Watch the ladies of Lennons Fudge stir the chocolate while sampling the treat. I was over the moon when I discovered that they serve funnel cake!
There's even a lunch counter in the back where they serve up light fare and Turkey Hill ice cream.
Note: The market operates year round, but only on certain days depending on the time of year. Check the website for operation time as it is definitely worth a visit.
Village Petting Zoo
Visitors to the quaint village of Bird-in-Hand will enjoy mingling with the Amish and Mennonite local residents while perusing the local items at farmers' markets and quilt shops.
If you're up for a little more adventure, Lancaster Balloon Rides will take you on a hot air balloon ride with the most incredible views.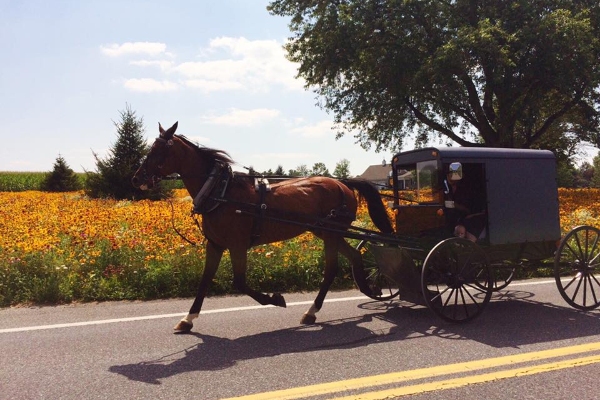 For a more unique experience, Aaron and Jessica's Amish Buggy Rides will take you through Amish farm community.
The buggy ride will take you along the road while one of the knowledgeable guides from one of the Amish communities will tell you about the history of the area, the Amish community and answer all your questions.
The ride is pulled by beautiful horses and this is definitely a neat Amish experience and even an educational experience at that.
Ronks
You know you have stumbled across a great eatery when the truckers are lined up outside. While the décor is dated and cash is the only form of payment accepted, Route 30 Diner creates colossal pancakes and, according to my husband, an excellent steak and egg at a great price.
Their walls proudly display the military who serve our country.
We also love visiting the Cherry Crest Adventure Farm which has over 60 activities for the whole family to do. There are acres of fun to explore and it's just a beautiful place to be.
It doesn't sound exciting, but the Countryside Roadstand is a mix of authentic Amish goods, food and a farm all rolled into one. The family who owns the property live next store. If you're looking for authentic Amish food, this is a great spot.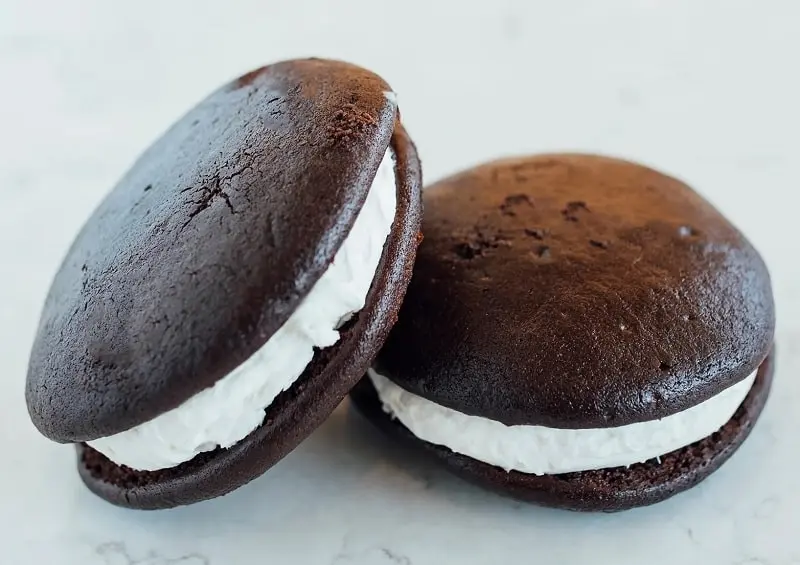 They sell everything from:
Headache salve
Handmade soap
Quilts
Small furniture
Whoopee pies and other snacks
Lemonade
Buttery soft pretzels.
The view is beautiful with horse drawn buggies passing the country road. One of the employees was dumping old pretzels and gave them to my daughter and I so we could feed the animals out back.
Yep, in the back yard of the store were chicken, goats, sheep, peacocks, and an alpaca. It's low-key fun for both children and adults. And yes, the headache balm does work!
If you are in the area from May to October, take a free tour of the Mascot Roller Mills. The craftsman gave us a little history and demonstrated how the grain and flour is processed at the mills.
There are great photo opportunities at Mill Creek which served as the source of water to power the mills.
We were pressed for time, but would have liked to have toured the miller's house which is known as the Ressler family home.
For traditional Pennsylvania Dutch Cooking head to Dienner's Country Restaurant. While it's gotten rave reviews, I was glad to try some traditional Amish food and learn that the restaurant employees are Amish, Mennonite and "English."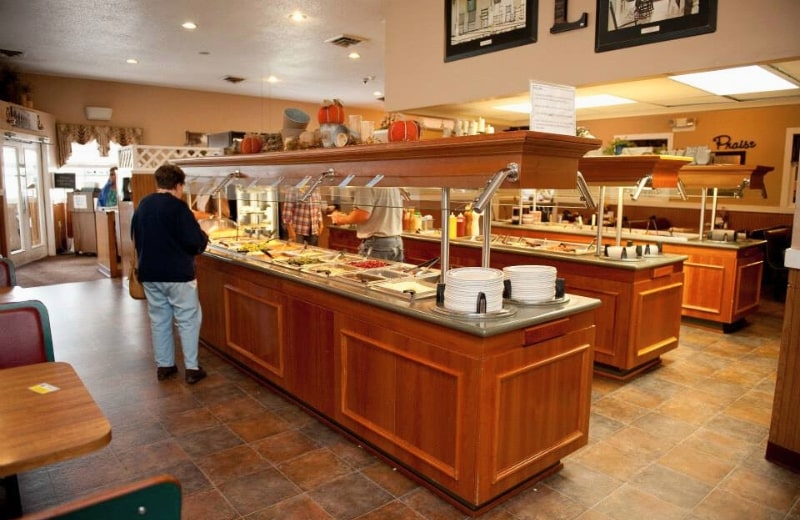 The Old Windmill Farm is a really fun experience and this is a place you don't want to miss. They offer:
A farm tour
Live animals
Hayride garden tour
Barrel train ride
Farmhouse experience complete with fresh pressing cider from local apples, making butter from fresh cream
And more
Their petting zoo is also a blast as you can enjoy fun experiences like bottle feeding baby calves, holding baby chicks and milking a cow. If you choose to go, I warn you that your kids won't want to leave!
If you have kids or any train lovers in your group, definitely make sure to visit the National Toy Train Museum.
We used to always stop at the Shoofly Pie Bakery for pie of course and their homemade root bear but sadly, they have now permanently closed.
Sometimes we pack a picnic and head to Groff's Picnic Grove at the Strasburg Rail Road as they have some nice picnic tables and charcoal grills next to the tracks. There is also a playground for the kids with swings, merry-go-round and seesaws.
Lititz
Despite being such a small town, there are some really great things to do here.
First, the Wolf Sanctuary of PA is an absolute must to be able to see the amazing wolves up close.
Other kid-friendly activities in Lancaster County include becoming a pretzel twisting pro at Julius Sturgis Pretzel Bakery in Lititz or a stop at the Lititz Springs Park is the perfect place to have picnic, feed ducks and enjoy nature.
They also have an awesome playground the kids absolutely love.
If you're looking for some fresh fruit, make sure to stop by the Kissel Hill Fruit Farm.
There are also 2 covered bridges in Lititz: Keller's Mill Covered Bridge and Erbs Covered Bridge which you can drive through as you pass local farmers and farmland.
For the art loves, make sure to check out one of the area's local artisans, Andy Smith.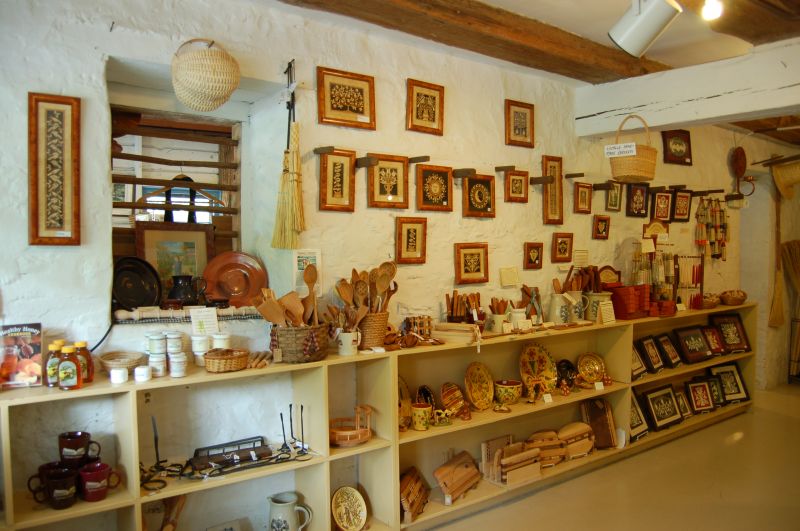 Ephrata
While Ephrata is another small area of PA Dutch Country, I still recommend visiting. Here is a list of things to do on your visit:
The Green Dragon Farmers Market is the best market in the area. And with so many vendors, this is a great spot to do all your shopping for:
Fresh baked goods
Home goods
Clothing
And millions of other items
While there are several covered bridges, while in Ephrata, make sure to drive through Bitzer's Mill Covered Bridge, which is the oldest bridge still in use in not only Pennsylvania but the entire United States.
If you're in to arts and crafts, make sure to visit Art of Recyle. They have free and low cost workshops so make sure to check their calendar. They also have a play area and craft room for the kids which is so fun. Plus, the free art classes for the kids are nice.
And when it's a warm day (or not, we won't judge!), stop by Fox Meadows Creamery for some seriously delicious ice cream.
The milk used in the ice cream is produced from their own dairy farm. If you can't decide on a flavor (it is tough!), they have a sampler which comes with 4 different flavors.
Intercourse
There is nothing quite liking taking a buggy ride through the countryside. It will definitely be the highlight of any trip! AAA buggy rides takes you through some beautiful scenery and a working farm with horses and cows.
They have a few different options for tours depending on the experience you'd like to have, what you'd like to see and how much time you have available.
Make sure to check their website for a discount coupon.
Barry's Car Barn is a car lover's dream. While you can take a self-guided tour around, the owner shares his personal collection of some beautiful, classic cars from the 30's through the 70's and it's a really great experience.
There are even some motorcycles and gas pumps in this amazing collection. They also have an interesting gift shop you'll want to check out for things like license plates from 100+ years ago.
We stopped at Kitchen Kettle Village, a big shopping village with lots of shops and places to eat.
It was neat to watch them make fudge at the fudge shop so definitely check to see if they're making fudge when you go. And good luck leaving without some!
The American Military Edged Weaponry Museum is also in Intercourse and has a large collection of US military knives. With over 5,000 artifacts used in numerous wars, you'll see items like:
Swords
Sabers
Pikes
Bayonets
Knuckle & trench knives
If you're looking for some home decor, homemade items or gifts, The Old Woodshed is definitely a place to shop. All the items are locally made by the Amish people and the shop itself is fun to look around in.
If you need a place to stop for a picnic or just want to spend some time outside, head to Intercourse Community Park. The park has a:
Small pound with a fountain
Gazebo
Paved walking trail
Play area with swings & slides
Volleyball court
Strasburg
Train lovers, this one's for you. The town of Strasburg is all about trains. You can even spend the night in a caboose! Take a ride on the oldest short-line railroad in the U.S. aboard the Strasburg Railroad.
The Strasburg Rail Road is one of several train attractions in the village of Strasburg, offering 45-minute journeys through the Amish countryside.
There are seven options to enjoy the 45 minute round trip ride from Strasburg to Paradise.
You can also plan your trip around being there for a specific celebratory ride like the Day out with Thomas or Santa's Paradise Express.
Across the street is the Railroad Museum of Pennsylvania which has many restored trains to see and shares the history of these locomotives.
Many people visit the museum after a ride on the Strasburg Rail Road, especially as you can buy a combo pass to save on admission.
And if you'd like to do a non-train themed activity, head to Village Greens Miniature Golf and Snack Shoppe for a round of mini golf and a scoop of Turkey Hill ice cream.
Where to See Live Performances
If you'd like to see a live performance during your visit to the heart of Amish country, there are lots of good options. Some places that are definitely worth checking out area:
Fulton Theatre
Sign & Sound Theater (Christian theater)
Dutch Apple Dinner Theatre
Lancaster City Arts
American Music Theatre
Where to Stay in PA Dutch Country
There are several options for lodging in and around Lancaster. Due to its central location, my family always checks into the Fulton Steamboat Inn. The steamboat backs up to farmland and is surrounded by a pond where you can feed ducks and koi. There's a larger pond past the pirate ship playground and coin machines where you can feed a plethora of ducks pellets.
Children can adopt a fish during their stay with the "guppy love program."
Each room has a fridge and microwave which was a huge plus for my family. This time we picked a room that had bunk beds. Other amenities include an indoor pool, small game room, coin operated laundry, and cookies and lemonade in the lobby. Kids can get a free meal if they wear their sailor hat.
However, we didn't care for the food or service in the restaurant. There are plenty of options along the highway.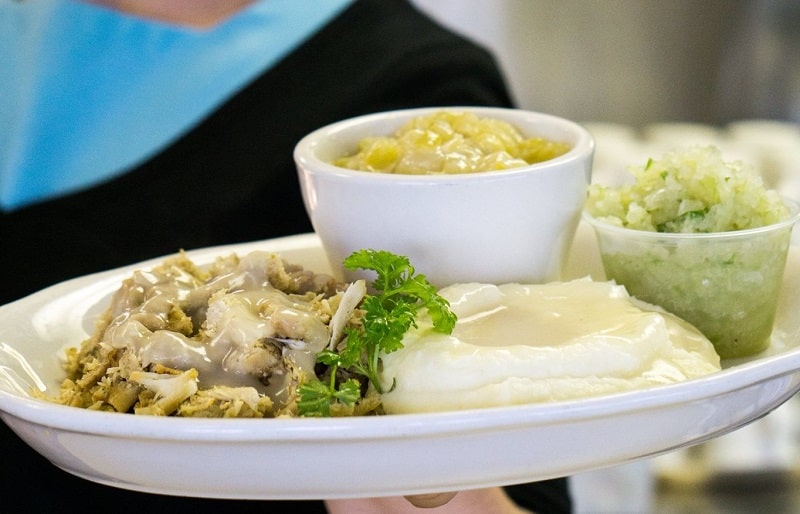 Good to Know Before Visiting PA Dutch Country & The Amish Community
Most attractions, stores and some restaurants close on Sundays. The Amish believe that Sunday is a day for rest and time should be spent with family.
The Amish do not like their photograph taken. If they see a camera near them, don't be surprised if they get defensive. Let them know that you respect their culture.
While it seems like I drove across the state, everything is within minutes of each other by car.
During our visit to Pennsylvania Dutch Country, we tipped into downtown Lancaster which is very different from the Amish countryside.
Whether you're heading solely to Dutch Wonderland or want to expand your visit, Pennsylvania's Dutch Country makes for a relaxing family getaway.
It's also a short drive from other cities and even other states if you want to continue your road trip. We really had a great time and this is one of the best places to visit in the state.
More Fun Near PA Dutch Country

Discover many local Amish restaurants with farm-fresh ingredients & passed down homemade recipes
Need your Lancaster visit planned for you? We've got you covered with this list

Discover many local Amish restaurants with farm-fresh ingredients & passed down homemade recipes

Discover many local Amish restaurants with farm-fresh ingredients & passed down homemade recipes

Discover many local Amish restaurants with farm-fresh ingredients & passed down homemade recipes