If you're looking for free bowling for kids, you're in the right place! Here I'll break down exactly how to get free bowling for kids so you can enjoy a family fun outing.
Kids Bowl Free is a national program and is a completely free program where kids can show up at the bowling alley and enjoy free games.
So if you're looking for the perfect way to add in a lot of fun without breaking the bank this summer, this is a great option!
Let's look at how to get these free passes, what you should know before you use them and I'll also answer some questions I hear a lot from other parents.
How do Kids Bowl for Free?
With the Kids Bowl Free program, kids are able to play tons of games for free. To be specific, they get to play 2 free games of bowling each and every day for the entire summer!
You must visit a participating location which we'll look at below, however, there are locations available in all 50 states.
Interesting Fact: Over 2,800,000 kids have participating in Kids Bowl Free since 2018
Each week you will be emailed new coupons for the upcoming week. At first I thought I had to print these each week, however, one of the bowling associates shared that you can simply show them the email on your phone and that is acceptable.
Family Passes
A family pass is an optional pass that allows parents to bowl with their kids. This is such a great way to have some summer fun with your kids that they'll remember for a long time. 
READ NEXT: How much does Chuck E Cheese cost (+ 9 Ways to Save)
At some point, you'll likely want to bowl with your kids as well. Unfortunately, there are no free passes for adults, however, what you can do is purchase the optional family pass so the adult family members can play too.
Family passes is a one time payment that covers the entire family for the full summer.
Since kids can already bowl free, the family pass covers up to 4 adults to play 2 games per day during the summer months (and during the Kids Bowl Free hours only).
Keep in mind, you cannot sign-up for a family pass at your local bowling location. Passes can only be purchased online (or via check mailed to Kids Bowl Free).
You will be presented with the option to purchase the family pass immediately after registering your kids for the free kids program.
You can choose to purchase a family pass at that time or return to your account at a later date.
Family passes can only be used when a registered free child is with the adults as this program is designed to be a fun way for the whole family to spend time together.
How to Access Your Family Pass
The Familiy Pass will not appear in your account until the day you are able to use it. At that time you will be able to login to print and download your coupons.
Family Pass Prices
Family passes start at $34.95 for the entire summer which makes this a really great deal.
How to Sign-Up
The only thing you need to do to receive the free coupons to bowl is to register.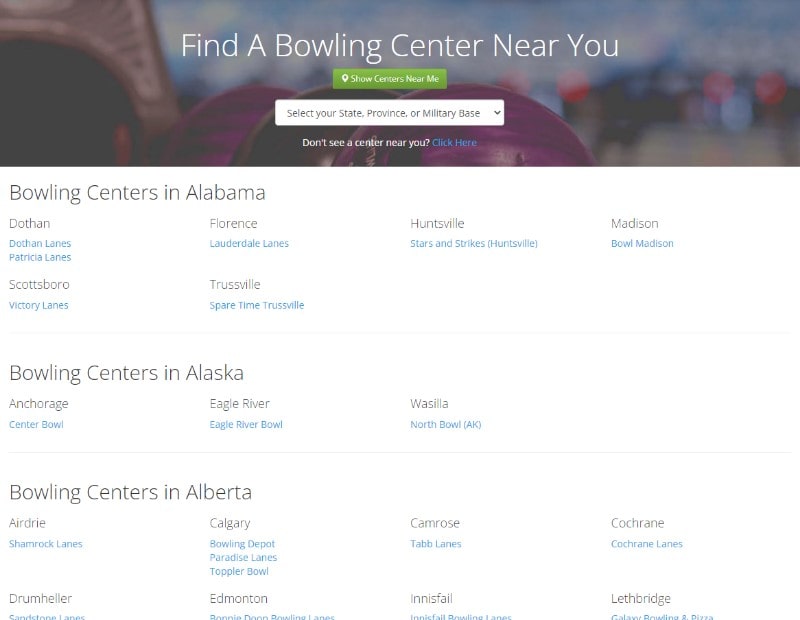 To do that, find a participating bowling center.
Click on the location name and then complete the registration form that will ask for the parent and child's information.
When you click on the name of the location you'd like to attend, pay attention to the 'Times Available' box on the right hand side.
This box shows the start dates and end dates for the program, as well as the dates and times you are able to bowl. Make sure you visit during those hours as those are the free times you can bowl.
When to Go
Keep in mind that each location has a scheduled start and end date for the free summer months so make sure to check those dates, as well as the hours available for Kids Bowl Free coupons.
Many locations start the program in May, however, there are some that start as early as April 15th and they typically go into September (some end early September while others extend to September 30th).
Day of the KBF Program
If you're wondering how things will go on your first visit, let's talk about it.
On the day(s) you plan on bowling, keep in mind the lane availability is on a first-served basis just as anytime.
These lanes are provided as a courtesy of the participating bowling locations so if you want to see how busy the location is before going, it's best to give them a call before going. You can find their contact information by clicking on their name in the paricipating locations list at Kids Bowl Free.
Good to Know
Bowling shoes are required
Check the terms and conditions for the location you sign-up for on their location page
Coupons cannot be used for large groups like daycare outings, club outings, field trips, birthday party celebrations, etc.
Frequently Asked Questions
Can you use Kids Bowl Free at Multiple locations?
The simple answer is no. You will need to select one location to bowl at for the entire summer as your paces will not work at multiple locations.
Can you bring your own shoes to kids bowl free?
When it comes to shoe rental, each location has it's own policy but most will allow you to bring your own bowling shoes. You can find your location's policy by clicking on the location page at Kids Bowl Free. There you will see their specific policy. You can also give them a call to find out more.
Otherwise, they have rental shoes on site.
You may also want to check for specials as some locations lower the shoe rental fee on select days.
If you plan on bowling regularly, I would highly recommend purchasing a pair of bowling shoes to save money. You can even buy used ones to save more (I mean they are used anyway at the bowling alley).
Are there any age limits for Kids Bowl Free?
The age requirement for kids to participate in this program is ages 2 to 18. Kids over the age of 18 can bowl as part of the family pass.
Why do these bowling locations participate?
If you're wondering why bowling centers are willing to give away so many free games, as well as cheap games for adults, I wondered the same thing!
They actually do this because it puts a lot of eyes on their location. When families visit, they can earn additional income on food and beverage sales, shoes rentals and arcade games.
Plus, they now have you on their email list so they can email you about new offers and specials to bring you back in during non-summer months.
More Kid-Friendly Fun
Dave & Buster's has several fun options for kids so they can have fun alongside you
Top Golf offers some really fun options for kids. Here's what they can do
Kids get to build their own wood-working project for free at Home Depot & Lowes