Lavender farms in Virginia offer a beautiful and fragrant summertime experience. And there is just something special about getting to roam fields of lavender and pick your own beautiful stems of lavender.
The state is home to several beautiful lavender farms, each with its own unique offerings.
Visitors can enjoy lavender-infused products like soaps and essential oils, tours, and fields of blooming lavender to pick and take home.
Lavender essential oil is a natural remedy used for a variety of issues, such as:
Stress relief
Insomnia
Anxiety
Pain
Depression
The dried lavender can be used to make sachets, which can be placed in dressers or closets to help keep the clothes smelling fresh.
Whether you want to pick-your-own lavender or just want to enjoy the sights, you'll find the perfect lavender farm for you here.
#1 Seven Oaks Lavender Farm
8769 Old Dumfries Rd, Catlett, VA 20119 | Full Details
Summertime is a great time to visit Seven Oaks Lavender Farm.
The farm features over 20 acres of lavender fields, as well as a variety of other plants and flowers.
Visitors can enjoy walking through the fields and pick fresh lavender. Kids will enjoy the playhouse with toy kitchen and loft, rocking horse and farm play set.
The farm does provide plastic bags to easily get your lavender home. Plus, they'll give you damp paper towels and rubber bands to hold the lavender together and keep it moist.
There is also an adorable bunny looking zoo area.
Before you leave, don't forget stop by the field tent to pick-up one of their treats like:
Lemon-lavender cupcakes
Lavender lemonade
Caramels
And more yummy treats
They also sell lavender soy candles so you can enjoy the wonderful fragrance of lavender at home too.
Local tip: you can't bring your pet to most lavender farms, however, on Monday mornings from 9am to 12pm, you are welcome to bring your pets to the farm. 
#2 Under the Stars Lavender Farm
11532 Harcum Rd, Gloucester, VA 23061 | Website
If you're looking for a relaxing and scenic getaway, Under the Stars Lavender Farm in Virginia is the perfect destination.
MORE SPRING FUN: 61 Things to Do in Spring in Washington DC (& DC Metro Area)
The farm is home to rows and rows of fragrant lavender plants, which provide a beautiful backdrop for a peaceful walk or picnic. You can purchase a 'Lavender & Lemonade' ticket which includes:
Farm admission
U-pick lavender bouquet
Glass of the farm's signature lemonade
A farm tour
This family-owned farm also hosts many special events throughout the year and you can even attend a lavender wreath workshop.
Local tip: this farm offers a special Mother's Day tea 
#3 Glen Allen Greenhouse (formerly Lavender Fields Herb Farm)
11300 Winfrey Rd, Glen Allen, VA 23059 | Website
While not a farm, Glen Allen Greenhouse is a hidden gem in Central Virginia.
This is such a great place to take kids! They'll enjoy some ice cream and the lavender plants in a gorgeous setting.
WHY NOT STAY? 23 Cabins in The Virginia Mountains (Rentals, Scenic, Cozy & More) 
Most people would expect to find a greenhouse in a rural area, but Glen Allen, Virginia is home to one of the most unique greenhouses in the state.
They have healthy, quality plants available for purchase including a variety of herb plants, fruit plants and flowers in their old-fashion store. 
You will enjoy seeing the butterflies and hummingbirds while you sit and enjoy an ice cream!
Last year when we visited, we loved sitting on the beautiful deck that overlooks the Chickahominy River. It's so special and peaceful! We'll definitely visit again to grab a drink or one of their local honey ice creams to enjoy on the deck. 
#4 Evergreen Lavender Farm
7169 Old Evergreen Rd, Appomattox, VA 24522 | Website
When visiting the rural community of Evergreen, you must visit the small family owned Evergreen Lavender Farm and try the lavender ice cream cone! It's delicious!
The owners put so much love into their farm and it makes it such a special place to visit.
Their caboose store has all things lavender to try.
MORE TO PICK: 21 Sunflower Fields, Festivals & Mazes in Maryland
As you walk around, you'll find such cute and quiet places to sit and take in the sights and scents around you.
You'll definitely want to check out their Lavender Festival as well!
In June and July, you can pick your own lavender and in May – September, you can pick your own flowers including: sunflowers, zinnias and more.
The farm also offers tours of the farm and classes to learn more about lavender and gardening.
Local tip: on Friday nights from mid-April to October, Evergreen Lavender Farm hosts Jammin', an open mic session that takes place in their barn or at their outdoor stage.
#5 Blooming Hill Lavender Farm
19929 Telegraph Springs Rd, Purcellville, VA 20132 | Website
Blooming Hill Lavender Farm is a very peaceful place. Of course, they have plenty of lavender flowers and you can't leave without some lavender ice cream.
If you want to do more than enjoy the lavender, stay for a yoga class and sip on some iced or hot teas afterwards.
The owners, Peter and Cindy, have some wonderful, homemade products like:
Lavender body cream
Lavender shea butter soap
Lavender sleep mask
Lavender spray
Lavender milk bath
and more
The farm has over 1,000 lavender plants featuring over 100 different types.
Make sure to check out the calendar of events for tea events and other fun events at the farm.
#6 Beagle Ridge Herb Farm
1934 Matney Flats Rd, Wytheville, VA 24382 | Website
For over twenty years, the Beagle family has been cultivating herbs on their picturesque property, which features a lovely ridge that offers stunning views of the surrounding countryside.
The rows of lavender at Beagle Ridge Herb Farm are nothing short of stunning in full bloom!
Not only is the garden beautiful but so is the drive up the long, private road to arrive at the farm. We saw deer on our way in!
In the gardens you also find a butterfly house where you can see the butterflies.
The farm sells amazing products like a peppermint foot scrub, lavender team, lavender jam, and lavender lotions and candles.
They also offer classes on topics like how to grow lavender and making a lavender wreath.
Oh, and…good luck passing up the lavender lemonade and lavender shortbread!
#7 Baby Bear Farm
Blue Ridge Mountains | Website
Nestled in the Blue Ridge Mountains of Virginia, Baby Bear Farm is a working lavender. And while they don't host visitors, you can often find them at markets and can place orders for their wonderful products online.
They grow lavender and peppermint on their farm that is free of chemical fertilizers, pesticides or herbicides.
#8 White Oak Lavender Farm
2644 Cross Keys Rd, Harrisonburg, VA 22801 | Website
White Oak Lavender Farm is part of Purple Wolf Vineyard, which even serves lavender infused wine! It's also the closest lavender farm to Washington DC.
This is one of the beautiful Shenandoah Valley Farms where you can pick your own fresh lavender. 
What will you want to try while visiting the White Oak Lavender Farm? How about:
Lavender lemon freeze pop
Lavender ice cream
Lavender wine slushy (yes, please!)
They have a tasting room to explore their wines. Plus you can enjoy an audio tour of the farm and the kids will love the petting farm.
Throughout the year, the farm also has lots of live music so check their calendar for details if you'd like to enjoy the music too.
There is also a discovery area that has an interactive garden with life-size checkerboard, drying barn, more gardens a pond and more.
The lavender smell throughout the vineyard is amazing! Bring a picnic.
#9 Sweethaven Lavender
2460 Bush Neck Rd, Williamsburg, VA 23188 | Website
Sweethaven Lavender of Williamsburg is a beautiful farm to pick your own lavender in Williamsburg VA and is the closest lavender farm to Virginia Beach.
They have 3 types of lavender to pick. You can choose to make a lavender bouquet and if you do, they will provide you with a basket, scissors and rubber bands to hold the lavender together. If you prefer, you can also bring your own tools. 
They'll also tell you the best way to harvest lavender and give you a ring to wrap around your bouquet.
They also have sheep you can pet and feed.
In the farm store, you'll find a variety of lavender artisan-made gifts and treats like:
Lavender lemonade
Lavender iced tea
Lavender scones
Lavender cotton candy
Lavender brownies and ice cream
Plus soaps, oils, bug spray, lotions and more
They'll really thought of everything here and when lavender isn't in full bloom you can enjoy picking other flowers like sunflowers and zinnias.
More in Williamsburg:
#10 Lavender Fields at Tantivy Farm
1350 Decatur Rd, Fairfield, VA 24435 | Website
We typically stop at Tantivy Farm Lavender Fields on our way to Natural Bridge State Park. This farm is more than worth visiting for a variety of reasons including:
The beautiful mountain views
Lavender culinary products
Gift shop with lavender plants (so you can enjoy your own lavender plants at home)
Bath products
Aromatherapy products
The sweet fragrance of lavender fills the air as you walk through the fields at Tantivy Farm. The purple flowers are in full bloom, and the sight is a beautiful one.
The lady who runs the farm is a delight and more than happy to answer any and all of your questions.
Stems are inexpensive to pick so you can get a bunch and really enjoy yourself.
Check the store for their lavender syrup which you can use to make martinis!
This is a great place a one to two-hour visit and has a nice trail. 
Local tip: make sure to check their calendar as they have some awesome lavender workshops, numerous activities and other family activities to enjoy.
#11 High Country Lavender Farm & Shop
4444 Jeb Stuart Hwy, Meadows of Dan, VA 24120 | Website
High Country Lavender Farm & Shop is a beautiful hidden gem in the beautiful Shenandoah Valley of Virginia. 
The owner here is very knowledgeable, nice and happy to talk about and share her craft of lavender.
What's unique about this lavender farm is they have cabins you can reserve. They run along 1-mile of river front, have 2 1/2 miles of walking trails and waterfalls.
You'll be blown away by the scent all around. In the shop you will find amazing products like:
Soaps
Lotions
Body scrubs
Teas
Candles
Books
Plants
Bonus: #12 Meadows Farms
Multiple VA Locations | Website
While Meadow Farms isn't a farm, it's actually a nursery, they do sell a variety of lavender like Grosso, Hidcote, Munstead and others.
With multiple locations around Virginia, you'll find one close to you.
Lavender Products to Buy
Mystic River Lavender doesn't have a pick-your-own lavender option, however, they have their own lavender fields which they use to crete their own lavender products including:
Lavender culinary items
Lavender Aromatherapy products
Bath & body products
Pet products
When to Pick Your Own Lavender in Virginia
As you can see, there are plenty of lavender farms in Virginia and each farm has it's own opening schedule. Since Virginia has a diverse landscape and a range of temperatures, lavender may be in full bloom at one farm and just started to bloom at another.
It's a good idea to keep an eye on the Facebook page of the location you want to visit for the lavender season near you. 
Typically, the harvest season some lavender farms start to open in late spring around early June, however, some do open in May.
There is a summer bloom season as they different varieties bloom, so there are plenty of lavender fields ready to be picked into the summer months up until around mid-July.
Looking for More Flowers to See & Pick
The spring months are the perfect time to see the spring wildflowers all around us. On this list, you'll find 25+ Places to See Spring Wildflowers in Northern Virginia (& Nearby).
My family also loves to pick sunflowers. They're just so unique and fun! Here you'll find 21 Sunflower Fields, Festivals & Mazes in Maryland.
Burnside Farms also has an awesome spring festival where you can pick your own Tulips. They also have pick-your-own fruits and veggies too.
While they don't have any lavender, Fields of Flowers in Purceville, VA has a variety of flowers to pick including:
Peonies
Hydrangeas
Marigolds
Black eyed susans
Veronica
Snapdragons
And several more varieties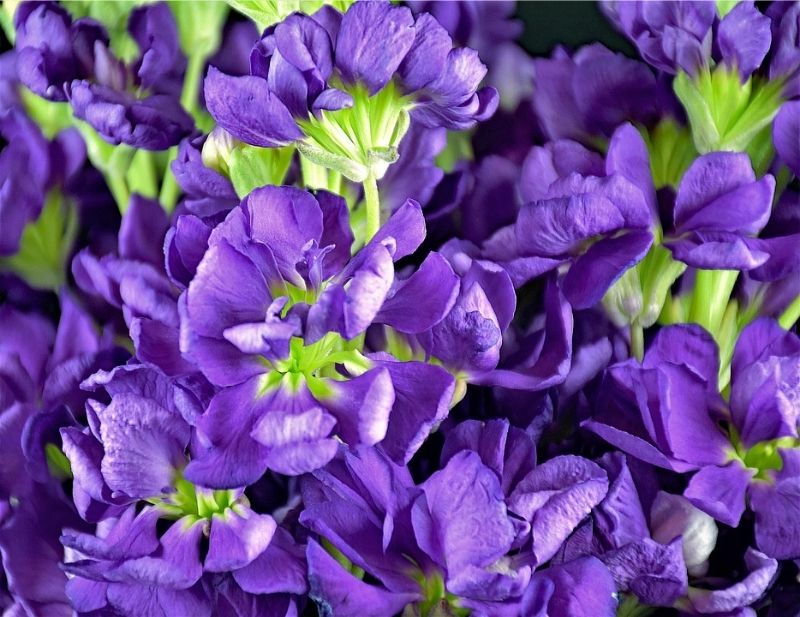 What to Wear
Lavender Farms are a great place to have your picture taken or to take pictures of the kids. If that's your plan, try going early during the week to have the best chance at avoiding the crowds so you don't have people in the background of your photos. 
We recommend wearing white or bright colors that will compliment the purple lavender stems. Peach and yellow are particularly beautiful. 
More Pick Your Own
There are lots of great opportunities to pick your own fruits, veggies and flowers. Here are some of our favorite: 
3 Farms to Pick Your Own Strawberries in MD
The chance to pick your own strawberries only comes once a year!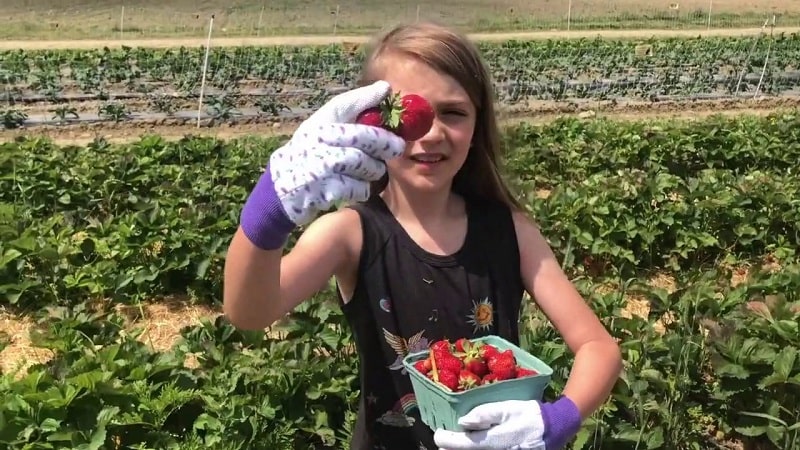 5 Best Farms to Pick Your Own Strawberries in VA
Imagine picking delicious, bright red strawberries right from the vine
33 Best Places for Apple Picking in Virginia + Orchard Map
These orchards grow 20+ different varieties of apples
21 Sunflower Fields, Festivals & Mazes in Maryland
Experience & pick your own sunflowers + more family fun
Pick Your Own Tulips at Burnside Farms Festival of Spring
Attend this annual flower picking event
Butler's Orchard: Pick Your Own Fruits & Veggies, Farm Park & More
The orchard we visit spring, summer and fall!
Hollin Farms: Pick Your Own Fruits, Vegetables (& Peanuts!) in the Country
Pick-your-own strawberries, pumpkins and peanuts
Visiting a Virginia Lavender Farm
Lavender farms in Virginia are a great way to spend a day or afternoon. The scenery is beautiful, and the lavender itself is fragrant and calming. If you're looking for a relaxing activity, be sure to check out a lavender farm near you!
Even if you have to drive a bit and make a day trip out if it, experiencing a lavender farm is something you don't want to miss out on.