Pennsylvania is a state steeped in musical history, with a vibrant and diverse music scene that spans across many genres.
Among the most beloved of these genres is bluegrass music, which has a rich tradition in the state.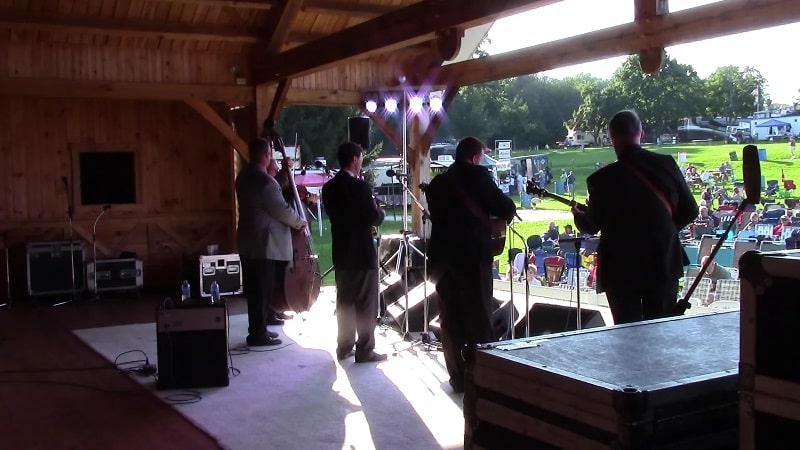 Bluegrass festivals are a popular way for fans to celebrate the music and connect with other enthusiasts, and Pennsylvania is home to several such festivals that draw crowds from all over the country.
From the rolling hills of the countryside to the heart of the city, these festivals showcase the best in bluegrass music and offer a unique and exciting experience for attendees.
Here we'll take a closer look at some of the top bluegrass festivals in Pennsylvania and explore what makes them so special.
#1 Bluegrass on The Grass Festival
July | Carlisle, PA | Website
The Bluegrass on The Grass Festival takes place at the Dickinson College Academic Quad rain or shine.
Some of the performers include:
Authentic Unlimited
New Dismembered Tennesseans
Tray Wellington Band
And others
Bring lawn chairs and a blanket to site on. There will be food vendors on-site with a variety of food including bratwurst, Thai, french fries, ice cream and more.
And best of all, this festival has free admission.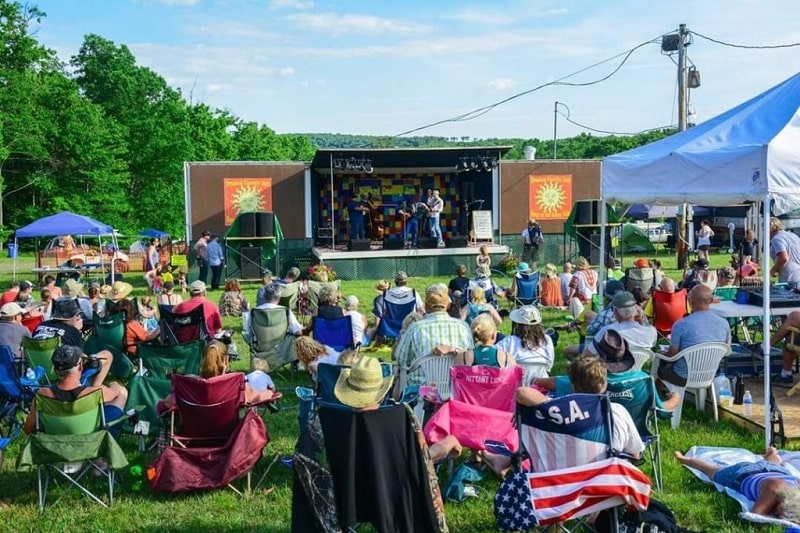 #2 Smoked Country Jam Bluegrass Festival
June | Cross Fork, PA | Website
The Smoked Country Jam Bluegrass Festival PA Wilds Center's Premier family-fun bluegrass festival.
Located at the Quiet Oaks Campground, this 3-day festival hosts a variety of bluegrass performers, with 40 hours of great music throughout the festival. The festival is often referred to as the "easy feeling festival."
They also have a 3-day auction to benefit the Lupus Foundation of PA to raise money for a great cause.
Note: The Pennsylvania Wilds Center is dedicated to economic development that strengthens and inspires communities in the Pennsylvania Wilds.
#3 Winter Blues Bluegrass Festival
March | Conneaut Lake, PA | Website
Hotel Conneaut host the Winter Blues Bluegrass Festival featuring food, raffles and performers including:
Hidden Drive
TugCreek
Matt Efaw and RFD
Country Strings
Children's Activities
And more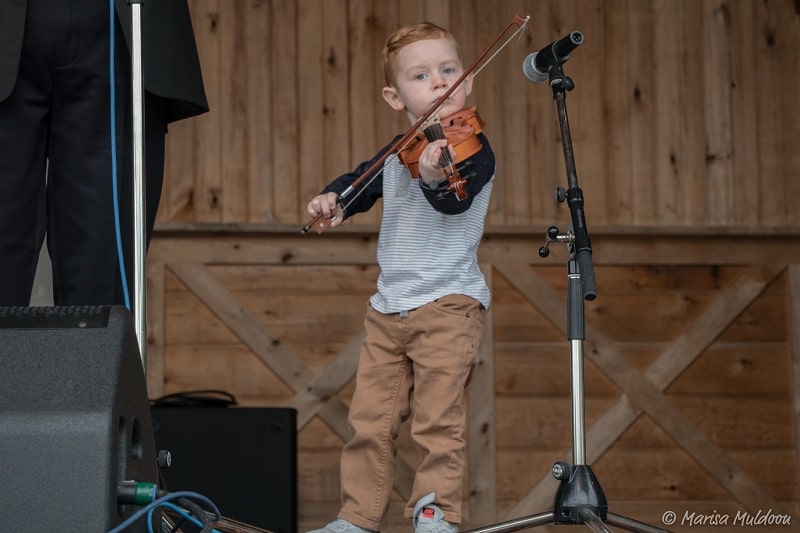 #4 Gettysburg Bluegrass Festival
May & August | Gettysburg, PA | Website
The Gettysburg Bluegrass Festival is a fun option if you want to pair a music festival with camping. The Granite Hill Camping Resort offers a number of different types of camping styles so everyone can be comfortable and have fun.
What else makes this festival special?
Top notch bluegrass performers
Stocked trout pond
Adventure golf course
Playgrounds
Bass & boating lake
And lots more fun
At this festival, you can even watch the show from the swimming pool!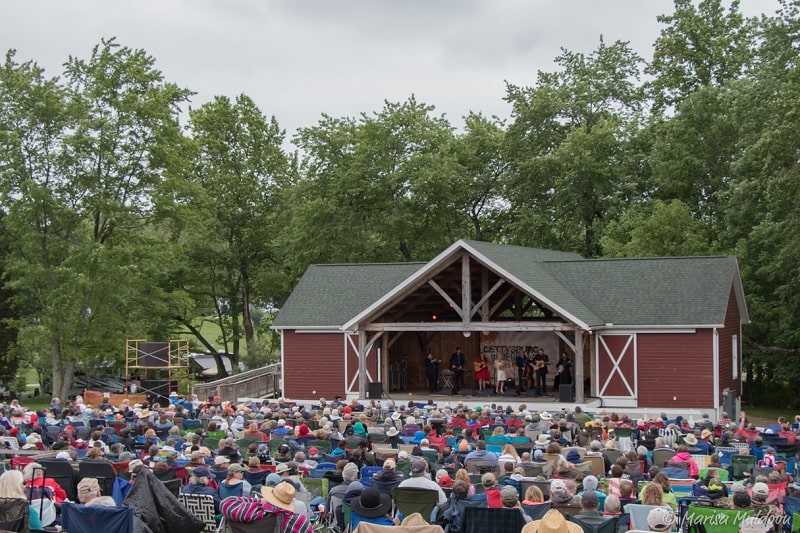 #5 Clarion River Jam Bluegrass Festival
March | Clarion, PA | Website
The Clarion River Jam (Mostly) Bluegrass Festival has:
Concerts
Jam stations
Food trucks
Craft Vendors
The festival also works to raise money for the United Way of Clarion County.
#6 Wind Gap Bluegrass Festival
June | Wind Gap, PA | Website
The Wind Gap Bluegrass Festival is such a blast! Just a few of the reasons you'll want to go are for:
Free camping
Bluegrass workshops (including Bluegrass Academy for Kids)
25 live bands performing
Food & drink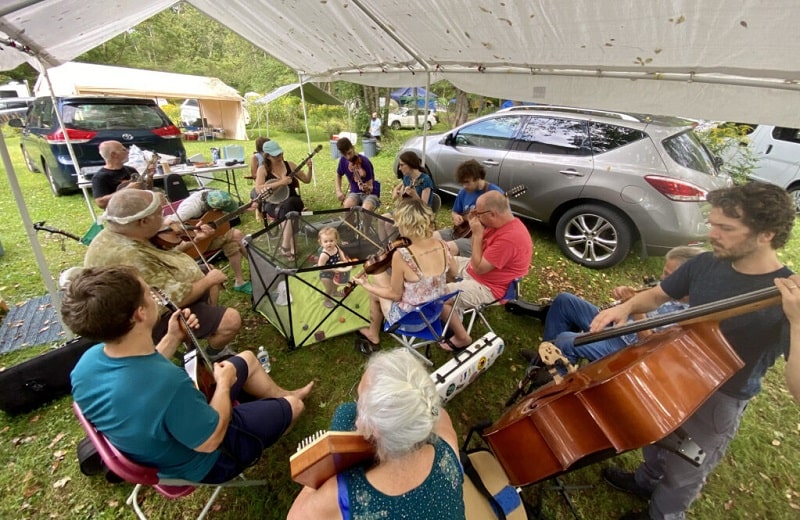 #7 Crook Farm Old-Time Music Festival
August | Bradford, PA | Website
The style of this festival is spontaneous which makes it different than the other festivals you'll visit. The james, workshops and music is not "organized" but rather spontaneous so you will be surprised.
The festival includes:
Workshops
Impromptu jam sessions
Potluck
Sing tent
Rough camping
Other Noteworthy PA Bluegrass Festivals