The best part of spring just may be getting to pick your own strawberries. These farm fresh strawberries are as delicious as they come and the chance to pick your own strawberries only comes once a year…so you need to get this on your calendar!
Here you'll find the 3 best places to pick your own strawberries in Maryland.
22222 Davis Mill Road Germantown, MD 20876 | Website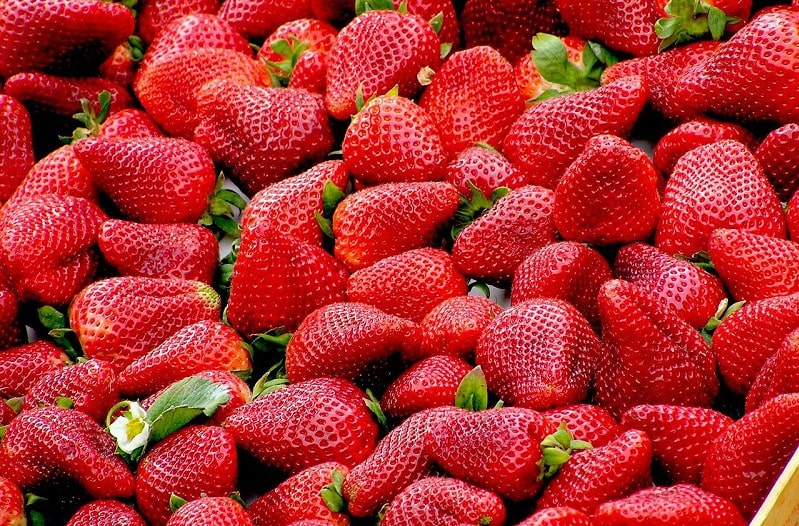 At Butler's Orchard, strawberries are purchased by the container (not weight) so you can fill your container up and know exactly what you're paying.
The farm isn't just known for being able to pick your own strawberries. You can also pick other items throughout the year including:
Various flowers
Blueberries
Peppers
Tomatoes
And a lot more
This makes Butler's Orchard a great place to visit throughout the year.
If you want to do more than just pick strawberries, there is also a farm park on site which is a lot of fun for kids so you can really make a day (or at least half day) out of your trip.
Read the Our Kids full review of Butler's Orchard here >>
10140 Piscataway Rd, Clinton, MD 20735 | Website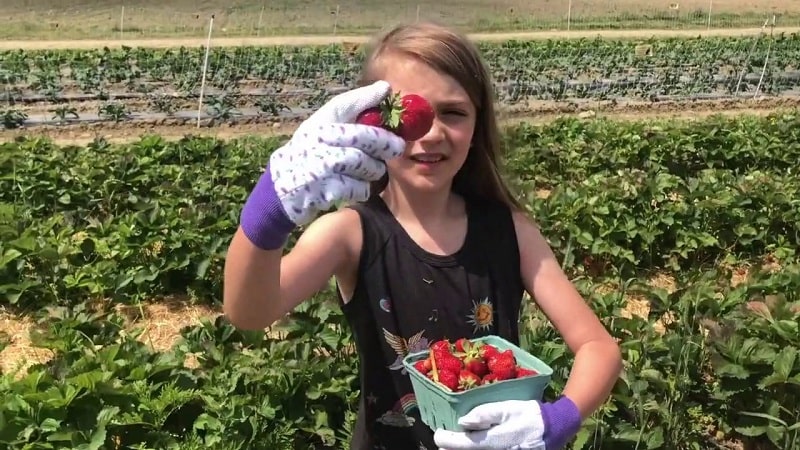 Miller Farms has a great pick-your-own strawberry patch. Plus, you won't want to miss their fresh produce market and next door bakery with homemade ice cream, strawberry (and other flavor) donuts, pies and more.
Not only are the strawberries reasonable, the plants available in the nursery are affordable as well.
You'll find local cheese, honey, noodles and more.
And don't leave without trying the blueberry bread pudding. Actually, there is a lot to try, so you'll probably need to come back!
Read the Our Kids full review of Miller Farms here >>
2415 Woodbine Rd, Woodbine, MD 21797 | Website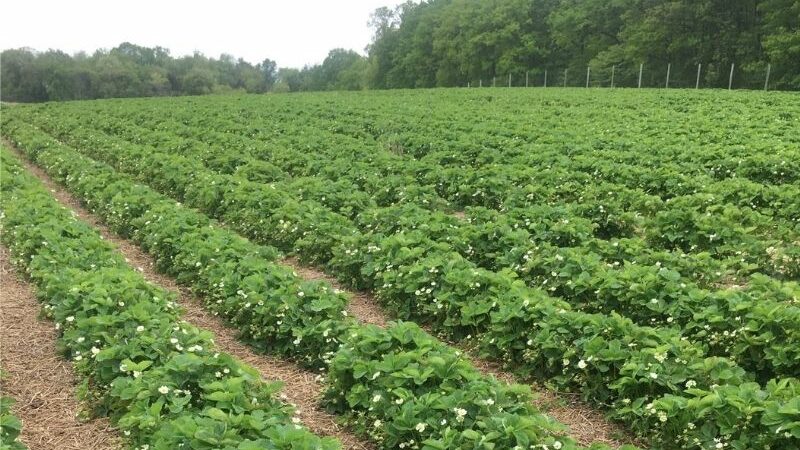 Larriland Farm is another pick-your-own strawberry farm in Maryland. My family visits in the spring to pick strawberries and we go back again in the fall to pick apples.
There is a great selection of strawberries here to pick. They also have large fields of produce, a big pond, and a farmer's market building on-site.