If you're wondering what to do in Leesburg VA, we're going to give you all the best things to do in Leesburg right here!
There are indoor and outdoor options, free and cheap options, and even options for both kids and adults. So everyone on your list can find fun things to do in Leesburg.
#1 Leesburg Animal Park
19246 James Monroe Hwy, Leesburg, VA 20175 | Full Details
Leesburg Animal Park is a much different experience than visiting the National Zoo.
While it's not as expansive, they have zebras, lemurs, camels and many exotic species.
They also have:
Petting zoo
Feeding barn
Pony rides
Indoor play zone
Wagon rides
Live animal shows
and more
#2 Douglass Dunes
705-H East Market St., Leesburg, VA | Website
Located inside the Douglass Community Center, Douglass Dunes is an indoor sand play area for ages 5 and under.
If an indoor beach scene complete with a boat, lighthouses, diggers, sand toys and more sounds like fun, this is the place to go!
For parents, there is a sitting area where you can watch the kids play and enjoy the free wifi.
Reservations are not required although they can be made online. They save 25% of spaces for walk-ins.
#3 Learn to Ski Indoors
34-B Catoctin Cir SE, Leesburg, VA 20175 | Website
If you've ever thought about learning to ski, you probably didn't imagine being indoors and being warm while learning.
But that's exactly what you can do at Inside Ski Training Center. So you can do away with the lines, snow and cold!
Their indoor slope is like a treadmill moving underneath you that they can be adjusted based on your experience.
They claim you can accompolish as much in a 1-hour session with them as you can a 1/2 lesson on the slopes in the snow.
They have certified trainings who can work with all ages and abilities. This is definitely one of the more unique things to do in Leesburg!
#4 Meet Heritage Breed Farm Animals
15855 Limestone School Rd, Leesburg, VA 20176 | Website
Temple Hall Farm Regional Park is a beautiful park and you can enjoy many different actvities including:
Meeting the farm animals
Experience day-to-day farm life
Walk the interpretive hiking trail (with water crossings)
See examples of crop farming machinery
Every fall you can also enjoy the Temple Hall Pumpkin Patch and corn maze.
Overall this is a great park to spend time outdoors and learn about the agriculture of Loudoun County.
#5 Go Bounce Boarding at the Trampoline Park
1604 Village Market Blvd SE #110, Leesburg, VA 20175 | Website
At Altitude Trampoline Park, a16,000 square foot trampoline park, you can jump the day away with their:
40+ interlinking trampolines
A dodge ball court
Foam pits
2 Slam ball courts
You can also rent bounce boards here which is different than other trampoline parks we've been too!
#6 Get Craft at the Local Art Studio
27 Fairfax St SE, Leesburg, VA 20175 | Website
At The Clay and Metal Loft, kids and adults can join in an art workshop to get creative, learn some new skills and walk away with a masterpiece to take home.
One visitor said "First class and now hooked! Made some appetizer plates. Easy, fun, and helpful class. What a treasure!"
Work with clay and make pots, crochet, enamel, metalsmithing and a lot more.
#7 Get Some Fresh Food at Leesburg Farmers Market
30 Catoctin Cir SE, Leesburg, VA 20175 | Website
The Leesburg Farmers Market is a great place to stock up on meat, eggs, veggies, fruits, baked goods and a whole lot of other items.
There are 3 different locations so you can find a market available on Saturday or Sunday.
NEXT: 30+ Northern Virginia Farmers Markets: Complete List By City
They have a large variety of vendors selling many different products so there is no way you won't find something.
They even have live music to enjoy while you shop making it a really enjoyable atmosphere. It's even dog friendly! Plus, there are even kids activtiies and sidewalk chalk for anyone to use.
#8 Take a Guided Trail Ride on Horse Back on The W&OD Trail
17023 Hamilton Station Road, Hamilton, VA 20158 | Website
While technically in Hamilton, Red Fox Creek Farm sits only 9-minutes outside of Leesburg so we've added it to this list as it's such a fun experience!
Red Fox Creek Farm is the local place to go for trail rides with your faily or group. You'll enjoy riding down the W&OD trail and they have both ponies and horses available.
RELATED: 100 Things to Do With Kids in Northern VA
#9 Escape Room LoCo
201 Royal St SE, Leesburg, VA 20176 | Website | Discount Coupon
Your challenge is to escape the room before the time runs out. You have to break codes, solve puzzles and work with your team of 2 to 8 people.
There are different rooms to choose from with different themes so you can come back and do it again!
If you're going with kids, the Chocolate Factory room is perfect. They need your help designing a new bar! There are hands on puzzles and many kid-friendly clues.
Another option is LoCo Ridge Saloon where you have to deal with Rattlesnake Rory.
Available Discounts for Escape Room Loco:
#10 ION International Training Center
19201 Compass Creek Pkwy SE, Leesburg, VA 20175 | Website | Discount Coupon
This is a top notch facility. It's one of the nicest ice skating rinks you'll find!
It's a great place to watch a game or come for one of the public ice skating sessions. They also have classes for hockey, figure skating, ice dancing, curling, theater on ice and speed skating.
They also host different events on ice too.
Grab your jacket and gloves and hit the ice!
Available Discounts for ION International:
#11 Hogback Mountain Paintball
20267 Hogback Mountain Rd, Leesburg, VA 20175 | Website
Hogback Mountain Paintball is a recreational paintball field in Northern Virginia and with 14 different courses covering 70 acres, this is definitely an experience!
They have story based games, speed ball and woods play.
You'll have different maps to choose from and for beginners, you receive an easy tutorial on how to use the paintball guns.
It's so good, a visitor said "I have a field 10 min frim my house and I drive an hour to play at hogback regularly. Lots of fields great field time prices, paint prices , an very friendly staff."
READ NEXT: Hyper Kidz Ashburn: A Candy-Inspired Indoor Playground
#12 Enjoy One of the Nicest Parks in the Area
60 Ida Lee Dr NW, Leesburg, VA 20176 | Website
Ida Lee Park Recreation Center is one of the most well kept parks in the area.
The park itself is so beautiful and then of course, you also have the recreation center to keep the fun going.
There are so many fun things to do, this park is one you'll return to again and again. With amenities like:
Recreation center
Fitness room, weight room & classes
Indoor pools
Outdoor water park
Kid zone
Tree walk (with named trees)
Walking paths through woods & fields
Sport fields
#13 Loudoun Museum
16 Loudoun St SW, Leesburg, VA 20175 | Website | Discount Coupon
Learn more out Loudoun's history at the Loudoun Museum, featuring art, textiles, furniture, maps, toys and more.
The museum itself is geared more towards teenagers and adults. As it's a smaller museum, you'll only need about 20 – 30 minutes to visit but you'll learn some great information.
#14 Visit Red Rock Wilderness Overlook Regional Park
43098 Edwards Ferry Rd NE, Leesburg, VA 20176 | Website
Take a relatively easy hike at the park. You can go to the river side as well which is beautiful but that has a bit more of a steep and slippery trail.
It only takes about 15 minutes to get from the parking lot to the overlook itself but there are plenty more trails to explore if you want to keep going.
The park also is home to several historic buildings you'll come across along the way.
The sights of the Potomac are just beautiful making this a great place to get into nature in Leesburg!
RELATED: 15 Best Indoor Playgrounds in Northern Virginia
#15 Go to Leesburg First Friday
Downtown Leesburg, Various Streets | Website
On the first Friday of every month in historic Downtown Leesburg, starting at 6pm, you can stroll around the town enjoying live musical performances, wine tastings, comedy show, restaurants, shopping and more.
There are over 45 speciality shops, art galleries, antique shops and restaurants. Many of which offer free refreshments or sales.
#16 Take a Tree Walk of Historic Leesburg
Downtown Leesburg, Various Streets | Website
Leesburg historic streets (primarily King, Market, Loudoun and Cornwall) are lined with different mature and unique trees.
Use the online tree location and description guide to identify the different trees and learn more about them.
#17 Make a DIY Painting Wood Sign
1601 Village Market Blvd SE Ste. 116, Leesburg, VA 20175 | Website
AR Workshop has youth and adult workshops for handmade wood projects.
There are walk-in make & take workshops where you can grab a craft and use the studio and art supplies to finish, or even just take the craft home.
The types of projects you can make are signs like plank signs, framed signs, porch signs, centerpiece boxes, pedestals, wood trays and a whole lot more.
#18 Go Bowling at The Branch
49 Catoctin Cir SE, Leesburg, VA 20175 | Website
This bowling alley is a bit of a hidden gem in Leesburg.
This is a clean, fun and fun bowling alley that actually has great food. This is definitely not one of those older bowling alleys that you think of!
Kids particuarly enjoy the funny animations that show up on the screen after you throw the ball. There is even an arcade to enjoy.
#19 Shop Til You Drop
241 Fort Evans Rd NE, Leesburg, VA 20176 | Website
The Leesburg Premium Outlets are a popular thing to do in Leesburg with over 100 stores available at this outdoor mall.
This is also a great way to wear the kids out! Plus, they have a play area for kids. The food court is clean and has plenty of options for food and even smoothies and other snacks.
#20 Enjoy a Delicious Slice of Pie
220 Loudoun St SE, Leesburg, VA 20175 | Website
Mom's Apple Pie Bakery certainly serves up some delicious pie!
You'll find everything here from seasonal pies to key lime to Boston creme and all the different fruit pies you could want.
Pies are made without preservatives and the company also works to grow their own fruit to use in the pies including strawberries, rhubarb, rasperries, blackberries and pumpkins.
This is part of why the pies are just so darn good. Pies also use limited sugar so you can enjoy the sweetness of the fruit itself.
While they sell mostly pies, there are also other yummy treats like breads, cookies, macaroons and muffins.
RELATED: 5 Best Farms to Pick Your Own Strawberries in Virginia
#21 Pick Your Own Strawberries
38299 Hughesville Rd, Hamilton, VA 20158 | Full Details
Just outside Leesburg, your can pick-your-own strawberries at Wegmeyer Farms.
May is typically when the strawberries ripen and you can head to the fields to pick your own bucket full of red, ripe strawberries. They couldn't be anymore delicious!
There is seriously nothing better than fresh strawberries right from the farm. And this is such a fun experience for kids, adults and families to do year after year!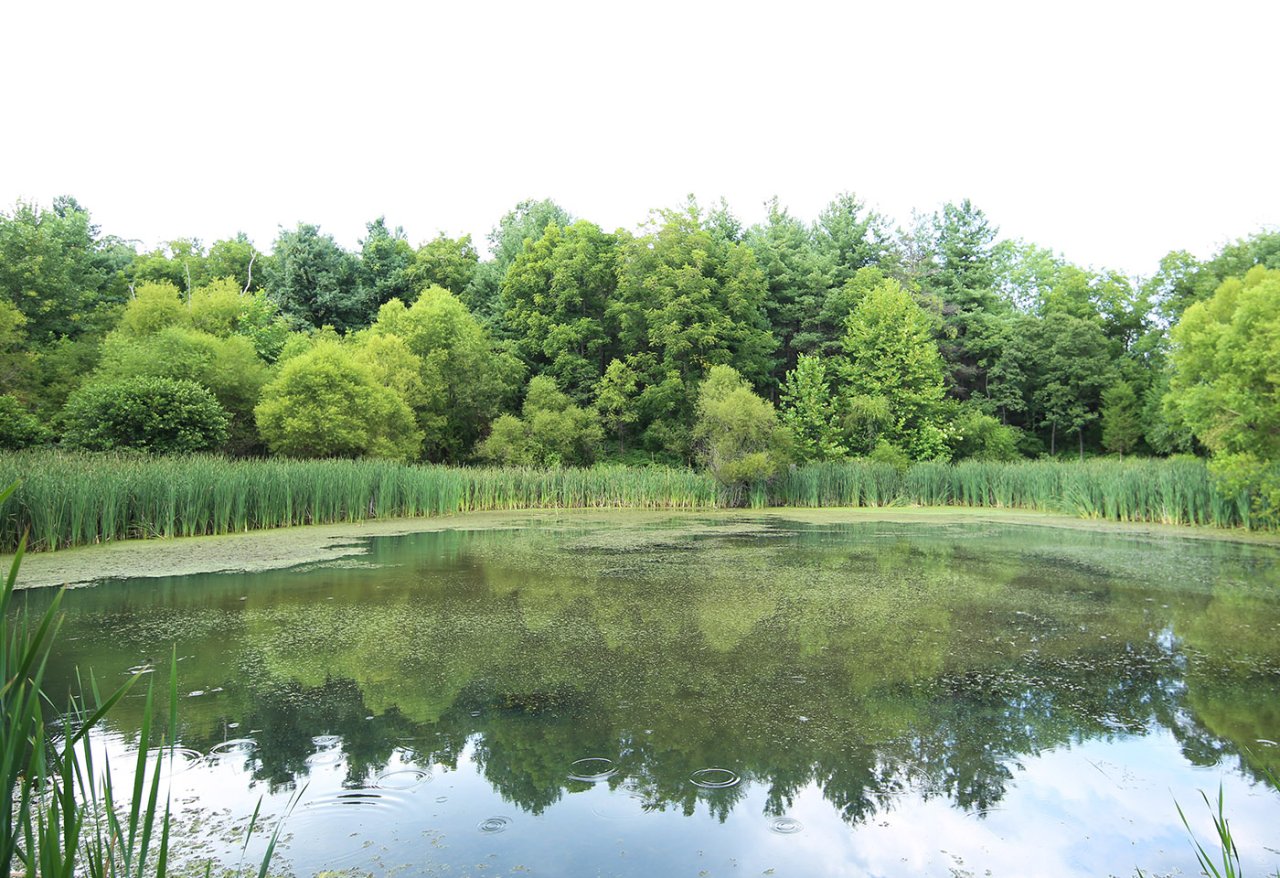 #22 Explore a Nature Preserve
802 Childrens Center Rd SW, Leesburg, VA 20175 | Website
Rust Nature Sanctuary is a 68-acre nature preserve with trails through the woods. You can also visit the historic center and garden.
There are 20 miles of trails to explore with lakes and ponds along the way. The kids will enjoy the natural trails, bridge and the animals and birds.
#23 Enjoy a Great Burger & a Concrete
1608 Village Market Blvd #130, Leesburg, VA 20175 | Website
BurgerFi offers up delicious burgers, fries, shakes and even concretes.
It's always nice when the food is at least healthier too! They use 100% natural American Angus Beef with no steroids, antibiotics, or growth hormones so you can sit back and enjoy knowing you are eating quality food.
More Nearby Fun
#24 See the Bluebells at Banshee Reeks Nature Preserve
21085 The Woods Rd, Leesburg, VA | Website
One of my favorite things to do in spring is to see the spring wildflowers all over the area.
And when I'm in Leesburg, I always visit the Banshee Reeks Nature Preserve.
There are over 20-miles of family friendly hiking, a catch and release fishing pond (fishing license required), and of course, plenty of space to view the native plants, animals and habitats.
#25 Attend Open Gym at Apex Gynmastics
741 Miller Dr SE i1, Leesburg, VA 20175 | Website
While Apex Gymnastics offers gymnastics classes, they also offer open gym time where kids ages 6 and up can enjoy non-instructional time to improve their skill or just play and have a good time.
They also offer a weekly preschool playtime event.
The schedule changes for different seasons so make sure to check their website for the current schedule.
What to Do in Leesburg VA
As you can see, there are so many fun things to do for everyone in Leesburg.
Whether you prefer to be indoors or out, have a relaxing day or experience a little more adventure, I hope you found a great option here!