If you're looking for some of the best things to do in Sterling VA, you're in the right place! Here we're sharing 21 of our favorite things to do.
No matter if you prefer a little excitement, something new to try or just want to relax, you'll find something fun for everyone in your group right here.
Sterling is home to several parks, which offers hiking trails, fishing ponds, and a nature center. There are also several golf courses and sports facilities in the area.
Plus lots of family activities, museums and some more activities we bet you've never tried!
#1 Summit Ropes
Summit Ropes is the first thing my kids think of when I say we are going to Sterling. That's how much they love it!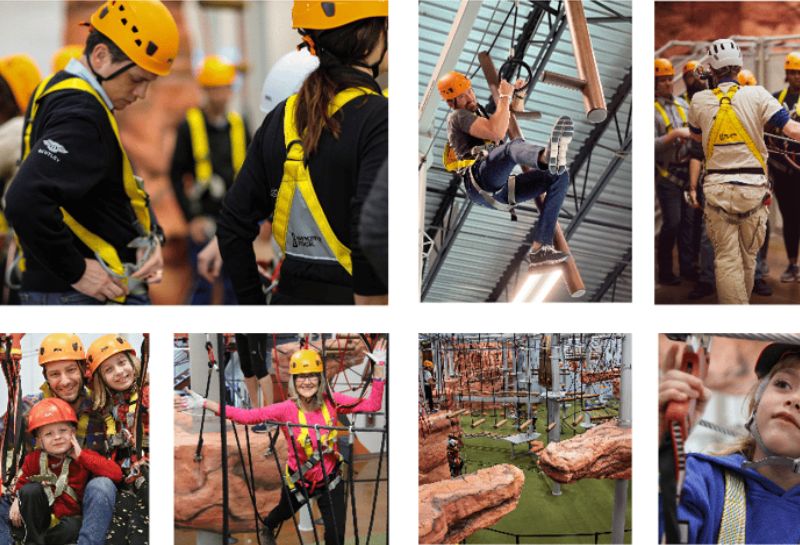 And for good reason! This is like one enormous climbing and adventure course. Kids still have lots of choices here as they work their way through the course, so they can do what looks fun for them.
The owners are active mountain climbers and actually designed this course to be like their real-life experiences climbing Mt. Zion in Zion National Park.
It's just a few minutes away from Dulles airport which makes it an ideal place to stop over before flying out.
#2 Zava Zone
Zava Zone is one of our favorite indoor playgrounds in Northern Virginia. It's a great place for hosting kids' birthday parties too.
They offer a trampoline park, a ninja warrior course for all kids above the age of 5.
#3 Loudoun Ice Center
22149 Davis Dr #155, Sterling, VA 20164 | Website
The Loudoun Ice Center in Sterling, VA is a great place to beat the hot summer heat!
It's a state-of-the-art ice skating and hockey facility, offering something for everyone – from leisure skating to ice hockey and figure skating.
The Ice Center offers public skating sessions (which is what we attend), birthday parties, skating lessons and camps, and more.
The Ice Center also has a snack bar, complete with treats that are sure to satisfy any sweet tooth.
#4 Sky Zone
21070 Southbank St, Sterling, VA 20165 | Website
When we had spent the weekend doing lots of fun things in Maryland last year, we had taken the kids to Sky Zone in Gaithersburg and they had a blast.
So needless to say, we were really excited to find their Sterling location.
– DEAL ALERT –
Get up to 18% off on Basic Party Package for Up to 10 People at Sky Zone Fredericksburg
This is an awesome trampoline park providing a place for family fun and exercise, no matter the weather outside.
#5 Volcano Island Waterpark
Volcano Island Waterpark is one of our favorite outdoor activities in Sterling. It's like a tropical paradise located close to home!
In the summer we love visiting the water park and my kids often insist on playing mini golf while we're there too.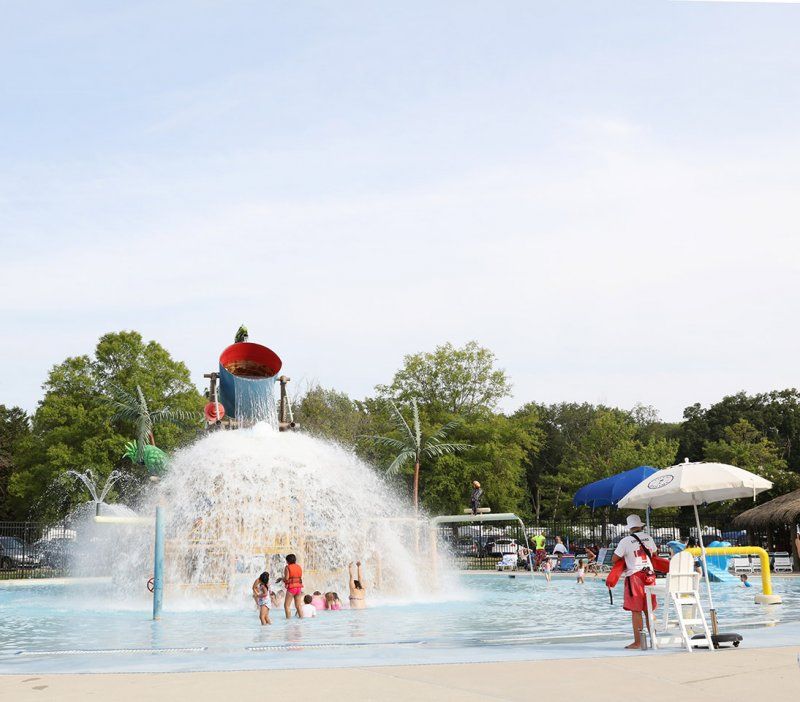 My kids love the open slides (they probably spend most of their time there) and the water cannons. My littlest one, however, loves the splash pad.
#6 Autobahn Indoor Speedway
45448 E Severn Way #150, Sterling, VA 20166 | Website
We had been to the Autobahn Indoor Speedway Manassas location so when we saw they had another location in Sterling, we of course had to go.
The staff here is very helpful and friendly and were on track in keeping things safe and fun for all racing. Definitely recommend checking this place out!
#7 Axes and Os
It's a nice and fun place if you're looking for a different and offbeat experience. We, as a family had a great time here throwing the axes around. This was our first experience ever.
They also serve good drinks and snacks and the instructor really helped us throw our best!!
Note: guest must be 14+ to enter Axes and Os and everyone under the age of 18 must have a parent or guardian with them.
#8 Hike the Paved Trails at Algonkian Regional Park
These trails are the perfect place to get into nature and walk along the Potomac River. There are a lot of activities to enjoy at the sterling park:
Canoeing
Hanging out at a picnic site
Going on nature walks
Renting cabins
And more
#9 Claude Moore Park & Rec Center
When it's colder outside (or even sometimes when it's too hot in the summer), we like to go to the pool at the Claude Moore Rec Center.
This is a great way to enjoy the pool without having to worry about what the temperature is like outside.
Claude Moore Park also has a nice softball field which my daughter and her friends like to play on.
#10 Sportrock Climbing Center
45935 Maries Rd. Sterling, VA 20166 | Website
Sportrock Climbing Center in Sterling makes for a fun and challenging day! They are set-up for both beginner and advanced climbers, so you can find options for everyone in your group.
They actually have the tallest walls in Sterling and Alexandria and is definitely one of the best places to go for rock climbing in the area.
We attended an open climb and learned some introductory information and basic skills on climbing which was really helpful.
From bouldering to top-roping, you'll find plenty of routes to choose from.
The experienced climbing staff are always on hand to provide tips and advice, and make sure your experience is both safe and enjoyable.
#11 Loudoun Heritage Farm Museum
21668 Heritage Farm Ln, Sterling, VA 20164 | Website
The Loudoun Heritage Farm Museum in Sterling, VA is a great place for visitors to explore the history and culture of the area.
This museum offers visitors a chance to step back in time and experience what it was like to live in Loudoun County during the 18th and 19th centuries.
Visitors to the museum can explore the grounds and the numerous exhibits that are available.
There are exhibits on the history of the local Native Americans, the early farming practices, the agricultural way of life, and even the history of the civil war in the area.
– DEAL ALERT –
Get up to 40% off tickets to the Loudoun Heritage Farm Museum
The museum also hosts many special events throughout the year, such as:
Living history demonstrations
Civil War reenactments
Special lectures
And more
These events give visitors an opportunity to get a true sense of the history of the area.
#12 Hike the Washington & Old Dominion Trail
If you're looking for a fun way to explore nature and get some fresh air, the Washington & Old Dominion Trail in Sterling is the place for you.
Stretching across nearly 45 miles of trails, you'll be able to take in a lot of highlights such as historical landmarks, wildflowers, and wildlife.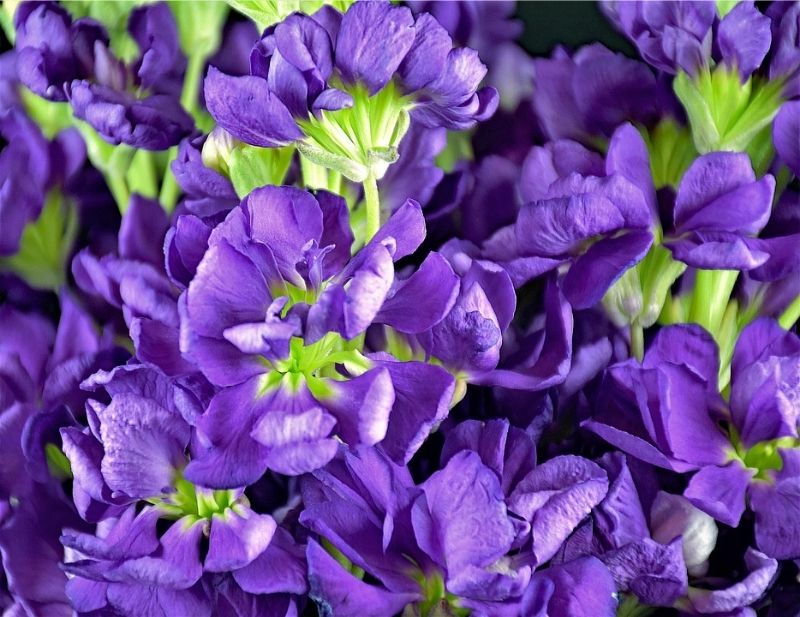 The trail is great for all skill levels, offering hikes for a gentle walk for beginners or an exhilarating mountain bike ride for the adventurous.
There are plenty of breathtaking views to take in, and you don't want to miss out.
So grab your hiking boots, a bike, or whatever you prefer and embark on a day-long journey exploring the Washington & Old Dominion Trail!
#13 Mini Golf at Dulles Golf Center & Sports Park
Dulles Golf Center and Sports Park is a really family-fun place to go! My kids like playing miniature golf here.
We visited here for a birthday party and it was absolutely amazing. There are many fun features here like:
Beach volleyball court
Driving range
And more
The lighthouse theme of the mini golf is quite fun, as the models are even painted like the ones they represent.
I highly recommend it!
#14 Attend the Kids Club
Dulles Town Center | Website
Dulles Town Center hosts a Kids Club on the third Thursday of the month from 10-11am.
The club is best suited for younger kids ages 2 to 7 years old.
The events are fun and engaging and typically have music, science or magic for the kids to enjoy.
Best of all, the club is free and there is no need to register. You can check their calendar for the upcoming performer or topic.
#15 Ultrazone Loudoun
23520 Overland Dr, Sterling, VA 20166 | Website
Ultrazone is our favorite place in the area for laser tag and arcade games. The staff are friendly and accommodating.
My kids absolutely loved this place and we're planning to go here again very soon.
#16 Go Bowling
46940 Woodson Dr, Sterling, VA 20164 | Website
Bowl America is what you come to expect from your typical bowling alley.
– DEAL ALERT –
Up to 71% Off at Bowl America / AMF Bowling
They have nice lanes, food and drinks and of course arcade games for the kids to play when they are done bowling.
#17 Try Traditional Blacksmithing
44827 Old Ox Road, Sterling, VA 20166 | Website
At Lawless Forge Sterling, you can try traditional blacksmithing techniques in one of their 3-hour opener courses.
My husband and I visited this place for our date night and had an awesome time!
We took the public knife-making class and it was definitely a memorable experience for us.
– DEAL ALERT –
Up to 22% Lawless in Sterling
Our instructor was great and I'm already planning to bring my kids here very soon. This is going to be an excellent experience gift for them!
#18 Try Irish Dancing
23521 Overland Drive, Sterling, VA 20166 | Website
The Buckingham at Loudoun Valley offers traditional Irish dancing classes.
Note: right now, you can get 55% off classes (plus an additional 25% off for a limited time)
In classes you will learn the different steps and techniques needed for the dance, as well as learning the patterns. Definitely a great experience!
#19 Ultimate Archery
22370 Davis Dr Suite 150, Sterling, VA 20164 | Website
This is a place where kids and adults have a blast together! I mean this is basically archery meets dodgeball. It's so fun!
They will give you a short introduction to archery and have you practice a few rounds of shooting to test what you've learned. Then you play!
Bring water! You'll warm up more than you think here and will be happy you have some. This is one of the hidden gems in Sterling for sure!
#20 Visit the Space Museum
While the Smithsonian's National Air and Space Museum is technically located in Chantilly, it's only a short drive (10 minutes) from Sterling and is a place we all like to visit! B
eing near Sterling, this is so easy to get to and it's where we take our out-of-town guests.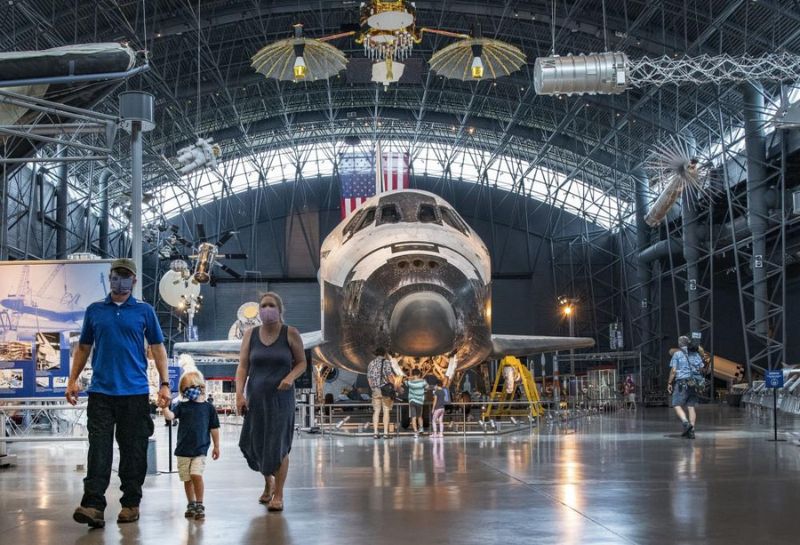 We've attended a couple of their educational programs which were fun and of course, educational for the kids (without them realizing it!).
#21 Test Your Strength at a Ninja Warrior Course
21531 Blackwood Ct #110, Sterling, VA 20166 | Website
NoVa Ninja is an amazing place for parents and kids where there are a ton of various activities to enjoy especially if you're into sports and exercise.
The staff is great with kids and you can also host your kid's birthday party here.
#22 Go Sky Diving (Indoors)
20315 Commonwealth Center Dr, Ashburn, VA 20147 | Website
iFly Sterling is one of those places where you can have a once-in-a-lifetime experience, We had a great time for our first indoor skydiving experience celebrating our daughter's 10th birthday.
There are height and weight restrictions for everyone above the age of 3 can visit.
Now Go Have Some Fun
As you can see there are so many fun things to do in Sterling for the entire family.
Get out and try something new to create memories, enjoy the outdoors and be surprised at just how much fun there is to be had in Sterling!
More Nearby Fun