If you've been looking for fun things to do in Woodbridge VA, you're in luck as we're breaking down several great options to keep you entertained!
With so many fun things to do in Woodbridge, whether you want to spend time indoors or out, you'll find options for you.
Let's jump right into them…
Have family or friends in or near Woodbridge? Make sure to share this with them. They'll thank you for it!
#1 Leesylvania State Park
2001 Daniel K Ludwig Dr, Woodbridge, VA 22191
If you don't think of the beach when you think of Woodbridge, you're really missing out! Leesylvania State Park runs along the Potomac River.
You may have heard others talk about Freestone Point and they're actually referring to Leesylvania State Park. Some of the things you can do / enjoy are: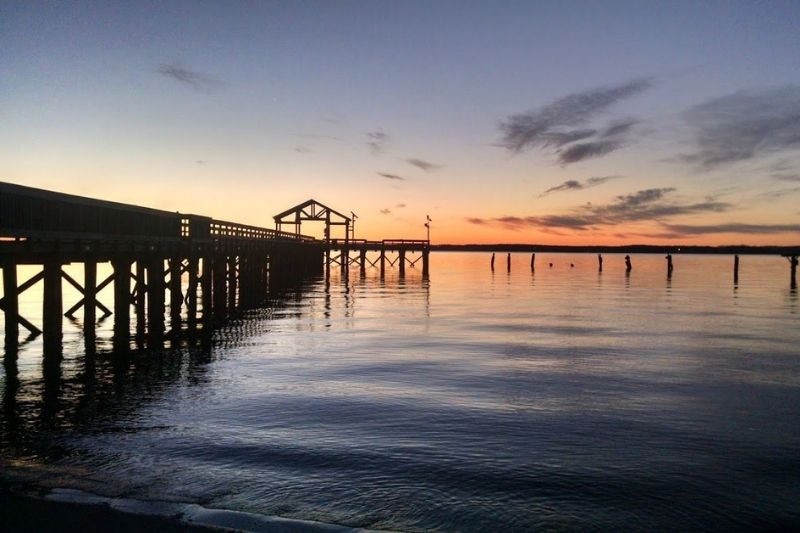 The natural sand beach
Hiking trails
Rent a boat
Cycling
Take the kids to the playground
Camp out
They host fun events like Music at the Marina, ranger led hikes, kid fishing tournaments and more.
Read more about Leesylvania State Park >>
#2 Stroll along the Neabsco Boardwalk
15125 Blackburn Rd, Woodbridge, VA 22191
The 3/4-mile Neabsco Boardwalk gives you access to beautiful wetlands and allow you to see the wetland's wildlife like blue herons, wood ducks and several types of birds.
This is an amazing Woodbridge asset that allows you to escape all the traffic and people and just get back to nature, all while still so close to home
So bring the dog, bring your family or just bring your camera and enjoy!
#3 Escape Room Woodbridge
2020 Daniel Stuart Square, Woodbridge, VA 22191
A fun activity for family or friends is to visit an escape room and Escape Room Woodbridge is a fun place to find clues to solve puzzles all before your time runs out!
Here you can bring 4-8 people and book a room. Each room has a different theme so you can find one that fits your group, like:
Atlantis
High roller's lounge
Sweet escape
#4 Look for Eagles at Occoquan Bay National Wildlife Refuge
14050 Dawson Beach Rd, Woodbridge, VA 22191
The Occoquan Bay National Wildlife Refuge is where the Occoquan and Potomac Rivers meet. This refuge offers a quiet escape from the city and is known for the migratory birds that visit the refuge.
This is one great place to visit throughout the year as the seasons change the elements within the refuge.
See if you can spot eagles at Occoquan Bay National Wildlife Refuge, in the 1-square-mile bird refuge & breeding area.
#5 Spend the Day at Veterans Memorial Park
14300 Veterans Dr, Woodbridge, VA 22191
This huge park in Woodbridge has a baseball complex, playground for kids, an aquatic center, skate park and a duck pond.
My kids enjoyed seeing and hearing the passing train so keep an eye out if there are any train lovers in your group!
Veterans Memorial Park is also adjacent to the Occoquan Bay National Water Reserve mentioned here.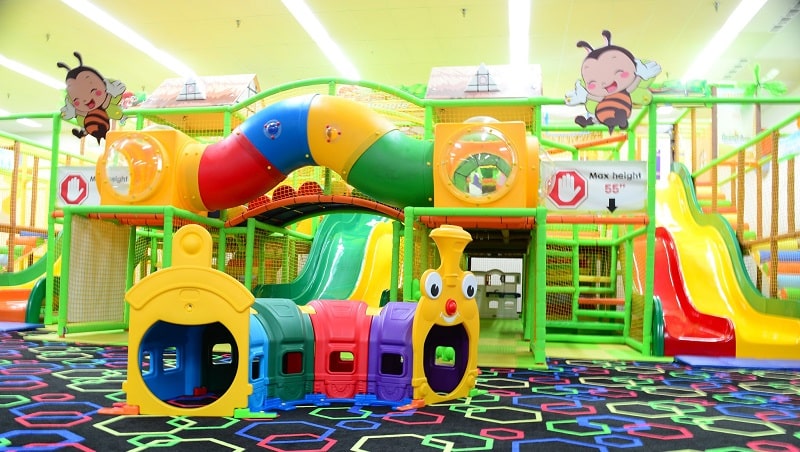 #6 Visit an Indoor Playground
13412 Jefferson Davis Hwy #101, Woodbridge, VA 22191
BeeHive Indoor Playground is a 3-level playground with plenty to do including a cannonball, blocks, bumping cars, moon bounces and more. Prepare for the kids to want to come back!
There is a video game section for older kids who may not be as in to the bounce houses.
#7 See a Show at the Planetarium
14051 Spriggs Rd, Woodbridge, VA 22193
The Irene V. Hylton Planetarium (also called the SKydome Planetarium) is located inside C.D. Hylton High School. They have a 30-foot curved dome where they have star shows that are also open to the public.
This is a neat way to see the stars and planets in comfort or even see a laser shows.
#8 Have a Picnic at Rippon Landing Park
15125 Blackburn Rd, Woodbridge, VA 22191
This park is a nice place to have a picnic in a shaded green space. There are trails to walk off the meal afterwards, either paved or boardwalk so strollers are easy to bring if need be. The playground is also nice for kids.
Stroll the Neabsco Boardwalk (mentioned #1 in this list) after you eat!
#9 Play Laser Tag
3045 Golansky Blvd, Woodbridge, VA 22192
Team Tactics offers a more sophisticated version of laser tag called combat simulation. They have urban themed arenas, 7 realistic looking weapons to choose from, 50-objective based missions and more.
Team Tactics is good for everyone 7 and up.
#10 Complete a Ninja Course
2700 Potomac Mills Cir Unit 711, Woodbridge, VA 22192
ZavaZone in Potomac Mills Mall has 2 levels of fun. They have great staff and a clean facility with lots of fun options including:
A challenging ninja course
Great warped walls
A ropes course
Trampoline dodgeball
Trampoline basketball
Bounce playhouse
Games
& more
You'll find something for everyone including with different abilities, skill levels and ages.
#11 Shop at Potomac Mills Mall
2700 Potomac Mills Cir, Woodbridge, VA 22192
You can literally spend the day shopping at Potomac Mills Mall. There are seemingly an endless number of shops, a large selection of food options and even kid play areas.
#12 See an Interactive Show
15200 Potomac Town Pl #100, Woodbridge, VA 22191
Enjoy an interacive movie or show at Alamo Drafthouse Cinema. They offer kid-friendly, sensory-friendly and all-age showings as well.
#13 Enjoy Painting (& A Drink)
14901 Potomac Town Pl #140, Woodbridge, VA 22191
At Muse Paintbar you can come try your hand at painting. If you want the kids to join in, attend one of the family day sessions which are perfect for the whole family.
You can also get a discount on Groupon for Muse Paintbar here.
#14 Learn to Sail
2001 Daniel K Ludwig Dr, Woodbridge, VA 22191
Yes, you can actually learn to sail in Woodbridge at Northern Virginia Sailing School.
You can also rent sail boats at a very reasonable rate and have 30 square miles to sail around in.
#15 Rent a Kayak
201 Mill St, Occoquan Historic District, VA 22125
Consider renting a kayak or paddleboard with Penguin Paddling for a fun day out on the water. This is a fun activity for the whole family!
You can also schedule a tour in order to spot wildlife or even enjoy the sunset.