There are so many great things to do in washington dc with kids and here we'll pulled together enough ideas to keep you having fun for a long time!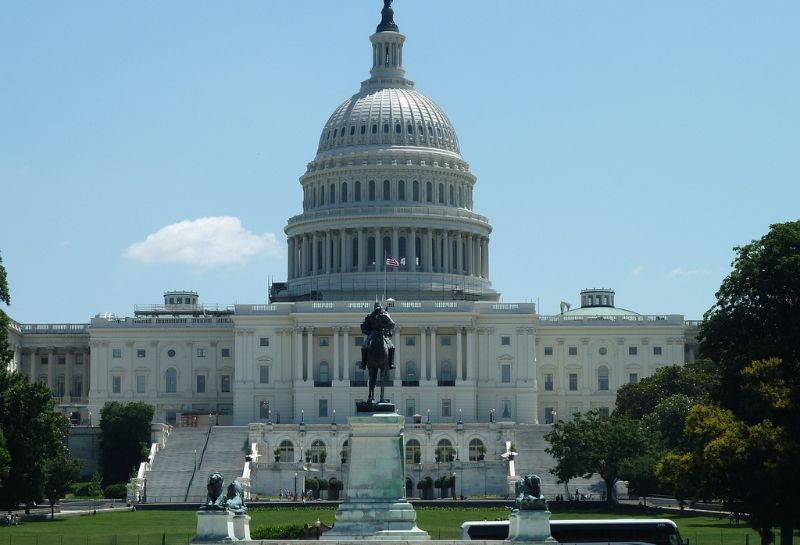 These are all the best places in the nation's capital so everyone in your group will have a great time.
#1 Visit the Smithsonian National Museum of Natural History
Learn the story of our planet at the Smithsonian National Museum of Natural History, one of the most popular museums in Washington D.C.
It has over 125 million objects that they care for at the museum. If you're looking for something fun for kids to do at this museum then check out the Butterfly Garden located inside where you can view hundreds of butterflies from around the world!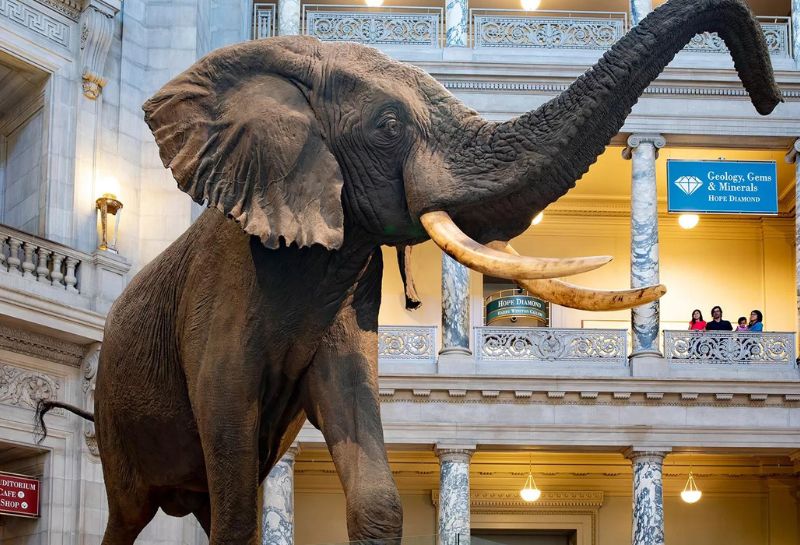 What's fun for kids:
Take one of the free family programs with interactive and fun topics on science, culture and museum collection
Attend story time called 'The World & Me' for ages 3 to 8
Attend one of the Family Days with interactive activites, crafts and meet actual scientists
The Dinosaur exhibit with over 700 specimens (& of course the huge T. Rex!)
See the cave handprints (for younger children) on the first floor
Take a photo in the Megalodon jaws (first floor)
This is also where you can see the 45 carat Hope Diamond.
💡DID YOU KNOW? You can get into the Butterfly Pavilion free on Tuesdays!
#2 Go for a swim at the Wilson Aquatic Center
The Wilson Aquatic Center is a premier indoor aquatic facility.and is a great place for kids and families to swim in Washington, D.C.
It's located in the heart of the city, not too far from the White House and other major tourist attractions like the Washington National Cathedral.
What's fun for kids:
A large pool separate from the adults large pool
Two fountains
Babies can play in puddle deep water at the entrance to the pool
Basketball hoops at the edge of the pool
#3 Visit The Smithsonian National Air and Space Museum
The Smithsonian National Air and Space Museum has the world's largest collection of historic aircraft and spacecraft.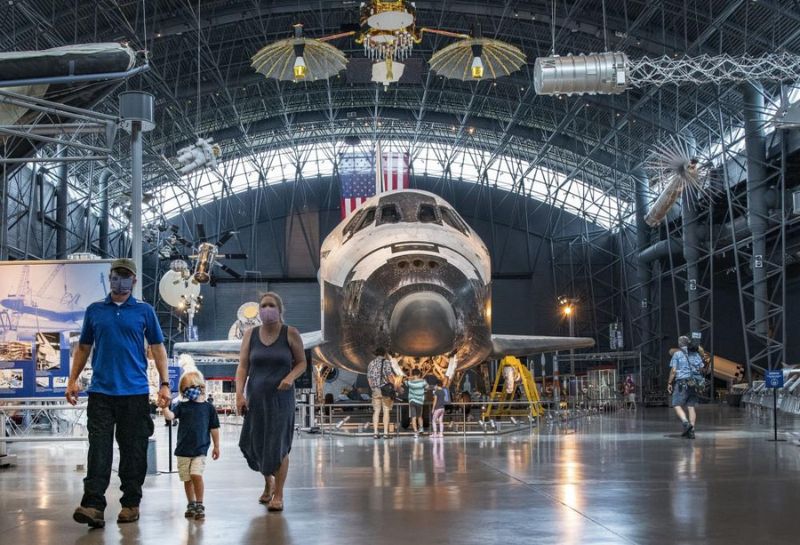 The Smithsonian National Air and Space Museum is a great place to visit with kids. The museum has more than 12,000 artifacts, including the Wright Brothers' 1903 Wright Flyer, Charles Lindbergh's Spirit of St. Louis, and astronaut Neil Armstrong's Apollo 11 spacesuit.
The first floor has all the exhibits and tons of planes hanging above. The second floor has more of a focus on military history so if you're with little ones, you can probably skip that.
What's fun for kids:
Several interactive exhibits that kids will love (including ones on flight simulators, space exploration and rockets)
Get up close with historic planes and rockets
Toddler story time at 11am and 1:30pm
Explore inside a real cockpit (Gallery 109 on the 1st floor)
Especially for the older kids, visit the SkyLab to see how astronauts explore space (2nd floor)
#4 Experience nature in the city at the United States National Arboretum
The United States National Arboretum is a great place for families with kids and is one of the best things to do outside in DC.
It's full of gardens, trails, and animals. There are also free events during the summer that kids will love.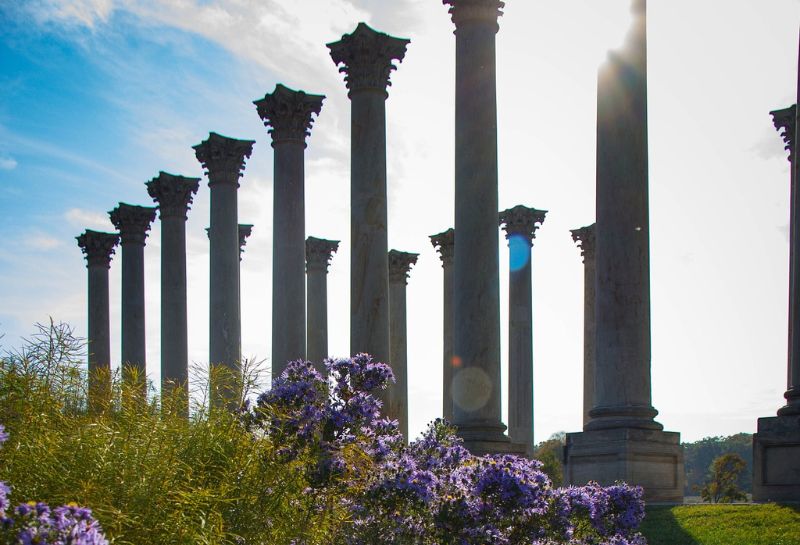 Walk around the grounds and see all kinds of plants from around the world!
You can also visit some of our special collections like Lilac Collection or Bonsai Collection which have some really amazing plants.
What's fun for kids:
Visit the Children's Garden (inside the Conservatory)
Snap a photo and play around the pillars and reflecting pool
Play at the 1-acre Washington Youth Garden, see how food is grown (and maybe taste it too!), plus visit the play area with xylophones, sand boxes and a kid's stage
See the giant bird in the Washington Youth Garden
Take the 35 minute tram tour (on weekends)
Bring a picnic
#5 Enjoy views of the river and plenty of green space and trails for picnics or biking at Hains Point
Hains Point is a beautiful place for a picnic right along the Potomac River. The park is also popular for riding bikes and fishing.
What's fun for kids:
Enjoy the 2 playgrounds (at the farthest point of the park)
A great place to see the cherry blossoms
Ride your bikes
#6 Smell the roses at the United States Botanic Garden
The beautiful botanical gardens right in the city houses one of the largest collections of tropical plants and flowers, and it's even fun for young children.
This is a nice place to spend the day, watching the kids be outside and having fun. It also makes a great place to take pictures of your kids in a beautiful setting.
Don't forget to check if the Corpse flower is in bloom (but be careful…it stinks!)
What's fun for kids:
Explore the Children's Garden filled with hands-on activities for kids to explore and learn about nature
They get to use garden tools, dig in the dirt and climb around!
Download a free activity guide to explore the garden that includes plant passports, a journal and more activities
#7 Splash around at The Yards Park
Kids will love the Yards Park, which is located in the Southwest Waterfront neighborhood of Washington, D.C. This urban park has a playground, pier, water feature and basketball courts to enjoy
What's fun for kids:
Splash around in the huge wading pool and fountains (summertime)
Hop in a canoe
Cross the cool pedestrian bridge
Grab some ice cream
#8 Have fun at the Anacostia Park Skating Pavilion
This is the only skating rink in the nation's capital! The skating rink is open from Spring to Fall and you can rent skates for free with a government-issued ID. Starting November 1st, the skating rink remains open but there are no skate rentals available so you will need to bring your own.
What's fun for kids:
Go roller skating
Relax by the water
Exercise at the fitness station (older kids)
Play at the playground
Enjoy the basketball, baseball and tennis courts
#9 Fun for the whole family at East Potomac Mini Golf
This is the only miniature golf course in DC and it's been around since 1931 so there's a lot of history here! In fact, it's the oldest putt-putt course in the entire country!
What's fun for kids:
Play a round of outdoor mini golf
Walk across the bridge to the Wharf when you're done
#10 Stroll around CityCenterDC
Palmer Alley is the highlight of CityCenterDC, a majestic walk decorated with different seasonal features throughout the year.
CityCenterDC is the place to go for luxury shopping. It's fun to window shop, enjoy the nice ambience and stop off at one of the restaurants or coffee shops along the way.
What's fun for kids:
The small splash pad and fountains
Attend a librarian for stories, songs & activities at Kids Corner every Thursday at 10:30am from June through September
A tasty treat from the Tuesday Farmer's Market from May to October (we like the empanadas!)
In December enjoy the largest clear ice maze in the country with 110,000 pounds of ice with 7-foot high walls
City Center's changing decor from snowflakes to beach balls is a great place to take some fun family pictures!
#11 The Smithsonian's Hirshhorn Museum
The Hirshhorn Museum also has some great art events for little kids all the way up to teens that are worth registering for. You can also stop at the welcome desk in the lobby to pick-up a printed kid's guide.
What's fun for kids:
The changing galleries
Family-friendly events to enjoy hands-on art making and special storytime.
Sign-up for the Hirshorns Kids email newsletter for kid activities at home
#12 Visit the only planetarium in the National Park Service at Rock Creek Park
The Rock Creek Park Nature Center and Planetarium is one of our favorite nature spots in the city. Whether you want to sit quietly in nature, observe wildlife, or visit the nature center, this is the place to go!
What's fun for kids:
2-story nature centter
The planetarium
Fun classes & events
#13 Smithsonian Gardens is open daily from dawn to dusk.
What's fun for kids:
Smithsoanian Pollinator Garden is a lot of fun and has lots to learn
The Enid A. Haupt Garden to see and learn about plants, flowers and horticulture
Sitting in the chairs shaped like flowers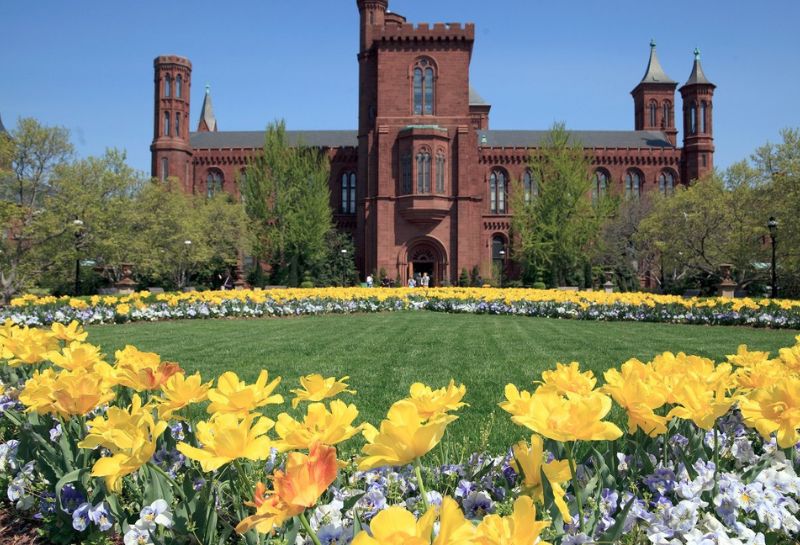 #14 Enjoy the view from the Tidal Basin
The Tidal Basin is a lovely place to walk along the water and enjoy the views of the famous monuments. Kids aren't able to resist wanting to rent one of the fun, motorized swan boats!
What's fun for kids:
Ride the paddle boats
Watch the fishermen
Walk the 2.1 mile Tidal Basin Loop Trail
#15 Play free ping pong and eat yummy pizza at Comet Ping Pong
Comet Ping Pong was featured on the Food Network and for good reason! It has tasty pizza and you can enjoy playing free pong pong before or after your meal.
What's fun for kids:
Playing ping pong & watching some good players
Enjoying some tasty pizza
#16 Enjoy Lafayette Square
Lafayette Square is a seven-acre public park located within President's Park.and is a perfect place to get a view and photos of The White House without the bars.
While a small park, they have statues, small animals roaming and often geese.
What's fun for kids:
See the geese
To see all the statues
To be close to The White House
#17 Check out the Cherry Blossoms at the National Cathedral
While it may not be best for the younger kids, the National Cathedral is an absolutely beautiful place. There are also sightseeing and behind-the-scenes tours to take.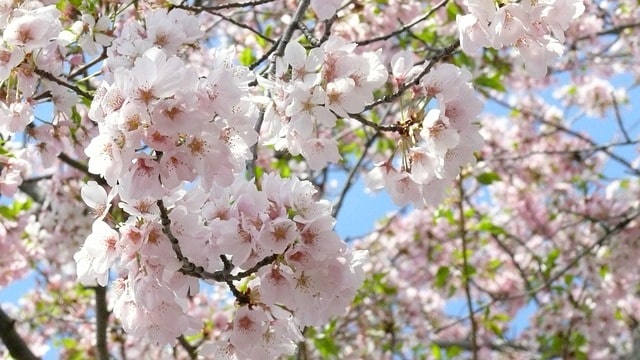 In the spring, the Cathedral is also a beautiful place to see the cherry blossoms.
What's fun for kids:
Seeing the small fish pond at the Bishop's Garden
Seeing the stained glass windows
#18 There is something for everyone at Hillwood Estate, Museum & Gardens
Children under 6 can visit the Hillwood Museum for free and it's only $5 for older kids up to age 18. The museum has family fun days, preschool series and other fun events throughout the year.
What's fun for kids:
The water feature in the garden
Family Fun Days
The Japanese Garden, Greenhouse & many other gardens
#19 Constitution Gardens & Constitution Gardens Park
You can't really visit Washington DC without visiting the Constitution Gardens as it's a living legacy. This is a 50-acre part that is next to the Vietnam Veterans Memorial and Reflecting Pool. In fact, it's between the Washington Monument and Lincoln Memorial.
Kids will love hopping between the 56 stones on the small island that celebrates the signers of the Declaration of Independence.
This is such a beautiful oasis right in the middle of the city!
What's fun for kids:
The Duck Ponds
Flying a kite
Having a picnic
Spotting the native animals
The National Mall and Memorial Parks Tracks Trail is 1.2 round trip
#20 Learn something new at The National Geographic Museum
The National Geographic Museum has the best learning experiences for all ages including some great interactive displays for kids which help make it more fun and educational.
The photos and ambience here are incredible and there are changing exhibits which may it worth visiting again from time to time.
This isn't one of the many free museums, but it's still definitely worth it!
What's fun for kids:
The colorful and interactive displays
The absolutely incredible pictures
The use of multimedia to teach which better caters to kids
Audio tour
#21 Test your spy skills at the International Spy Museum
The International Spy Museum is is home to the largest collection of spy related materials and is designed for kids 7 and older.
What's fun for kids:
You receive a badge when you arrive that gives each kid their special, secret identity
Kids can also go on a secret mission by downloading a free family tour handout with a map that shows you around
The interactive activities
#22 The National Children's Museum
The National Children's Museum is a children's museum and science center that has a three-level jungle gym with climbing areas and more.
It's so much fun for kids up to age 12. They have so many fun, interactive exhibits that will keep the little ones engaged for hours.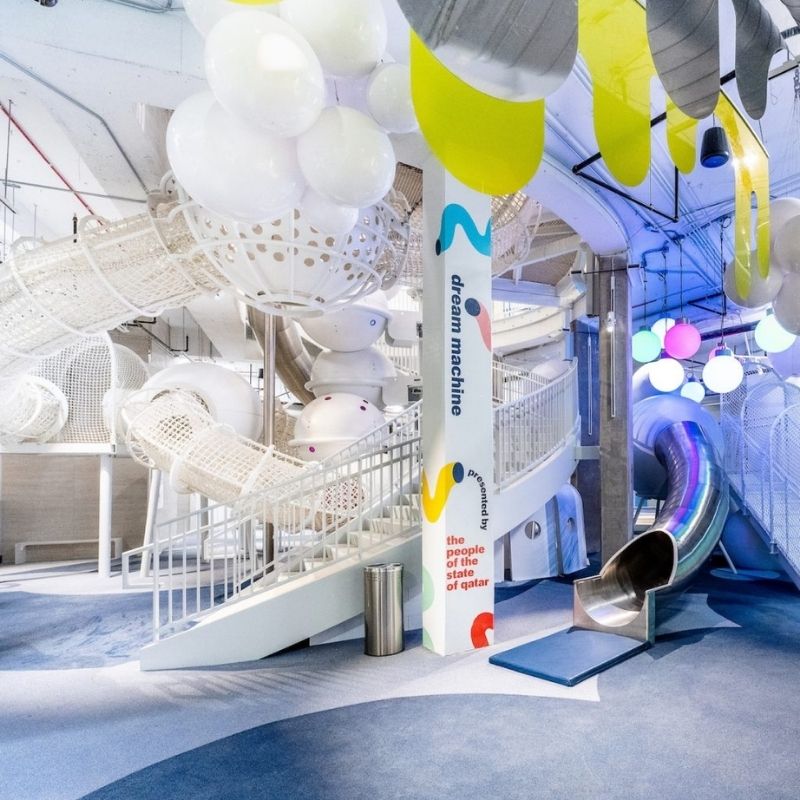 What's fun for kids:
All the interactive activities including climbing, building and exploring
The big 3-story slide for kids and adults to go down
Baby jam session every Friday at 10:30am
Science exhibits
Art room
#23 Do something different with Smithsonian Sleepovers
Did you know you can sleep at the Smithsonian? Yep, that's right! With Smithsonian Sleepovers kids ages 8 to 14 can sleepover (with an adult) for tours, games, crafts and other activities.
Sleepovers are available from May through August and are available at the following museums:
American History Museum
Natural History Museum
The Air and Space's Udvar-Hazy Center
The National Portrait Gallery
#24 Grab a delicious cupcake from Georgetown Cupcake
Georgetown Cupcake was founded by the stars of DC Cupcakes on TLC. And as you can probably guess, that make some delicious and impressive cupcakes.
What's fun for kids:
The large variety of cupcakes!
#25 Enjoy a delicious meal at Firefly
This is a higher-end restaurant to grab brunch or another meal. The ambience is great and kids are entertained.
What's fun for kids:
Kids get to decorate and eat a cookie at the table
French toast
#26 Play oversized games at The Wharf
There is so much fun to be had at The Wharf. You will have no problem spending the whole day here! Stop by Boardwalk Bar and Arcade to play some classic arcade games or visit one of the many other restaurants and shops.
What's fun for kids:
The swings on the dock
The boardwalk (and sometimes live concerts)
Go ice skating on DC's only over water ice skating rink (from November – February)
Rent a bike or a boat
Play booce ball at the Waterfront Park
Search for all 30 historic markers and plaques
Roast s'mores at Camp Wharf firepit
Take the water take from the Wharf to The National Harbor
#27 Enjoy a Show at the National Theatre
Enjoy a free children's show at the Helen Hayes Gallery on certain Saturdays. The show is best for kids ages 3 to 6.
What's fun for kids:
Upclose performances
Fun, high quality shows and performances throughout the year
#28 Make some noise at the Echo Dome
Make lots of elongated echos by stomping, clapping and singing inside the Echo Dome. Then step outside and you won't hear a thing.
What's fun for kids:
#29 Have some good outdoor fun at Friendship "Turtle" Park
Play in the tunnels and in the sandbox with turtles at Friendship Park
What's fun for kids:
Tot lot for younger kids up to about 6
Playground for older kids up to 12 with zip line and climbing area
Sprayground
#30 Bilingual storytime at the National Gallery of Art
Go to a free bilingual storytime at the National Gallery of Art.
What's fun for kids:
Grab a kids guide at the front desk
The Sculpture Garden
The Multiverse Light Sculpture tunnel
Free, kid's art programs
Go ice skating in The Sculpture Garden (end of November – early March)
Interactive guide available via app
#31 Bring your kid's drum (or not!) to listen to the drum circle on Sunday afternoons at Meridian Hill Park
Every Sunday afternoon (weather permitting) is a super fun drum circle where you can join in or just sit back and watch.
What's fun for kids:
Watching the drummers
The pond
Seeing a view of the Washington Monument
#32 Eat a fried doughnut
At Astro Doughnuts and Fried Chicken, as you would expect from the name, serves chicken sandwiches and donuts.
There are many unique flavors, such as the Cherry Blossom donut.
There is no indoor seating so you can use the outdoor seating when it's warm or take your food to go.
#33 Load up on fresh produce at DC's oldest continually operated fresh food public market
Eastern Market is DC's fresh food public market and there is so much to explore during all seasons. We love the old town feel of this market.
What's fun for kids:
Eating pancakes at The Market Lunch
Fresh, in-season fruit
Home made street food
The nearby playground at 9th and Penn Ave. SE
#34 Attend a kid's story and activity time at an independent bookstore
There are many, wonderful storytimes with authors at Politics and Prose Bookstore for kids and teens. On top of that, just visiting to enjoy this fun bookstore is worth it!
#35 Play at this unique outdoor jungle gym
From 5:30pm to dusk, you can visit the playground and outdoor jungle gym that belongs to Beauvoir, the National Cathedral Elementary School.
Our favorite part is how the play structures all blend in with the natural environment.
There is so much to keep the kid's entertained and is a great place for them in the evenings.
#36 Ride a bike along the Georgetown Waterfront Park
Rent a bike (or bring your own) and enjoy a ride along the waterfront! Georgetown Waterfront Park is such a beautiful, calming place to spend next to the water.
What's fun for kids:
The fountains and splash pad (summer time)
Seeing the ducks and birds
Walking or riding along the water
Labyrinth
A snack or picnic
#37 Check out the 19-foot chair in Anacostia
DC's "big chair" is 19-foot tall which makes it one of the largest in the world. Makes for a fun photo if you happen to be in the area.
#38 Let the kids run the bases at Nationals Park
Did you know after select Sunday games, kids ages 4 to 12 can actually run the bases at Nationals Park?
Other fun experiences at the park for kids:
National Parks Kid Zone for kids 10 and under to play
Signature Sundays where 2 Nationals players will sign autographs at home games (you must get a free voucher before the game starts)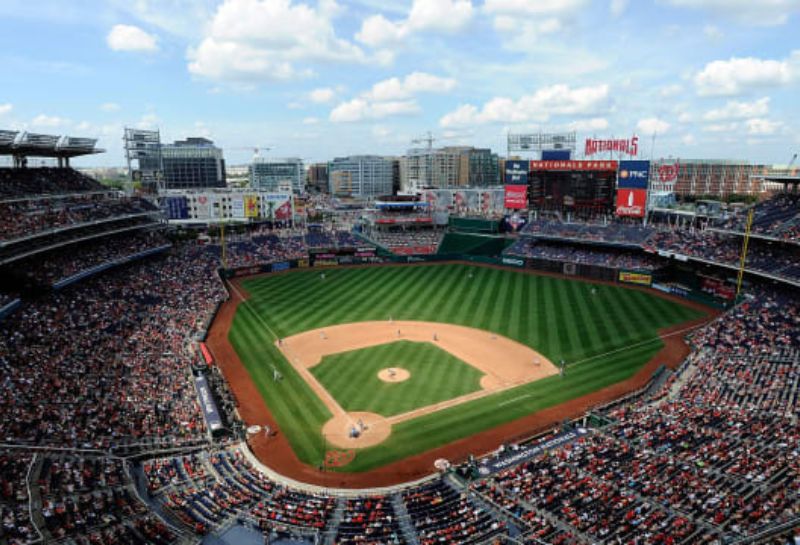 Becoming a Jr. Nationals Kids Club member
Watch the Racing Presidents who race around during the 5th inning of all home games
Pick-up a 1st game certificate at Guest Services
#39 Watch a free performance at Millennium Stage
The Kennedy Center offers free performances at their Millennium Stage and tickets are free and are available on a first come, first serve basis!
#40 See the monuments at night
Taking the kids to see the monuments at night is definitely a more unique experience and a lot of fun! Start with the World War II Memorial to see the fountains lit up at night. The kids love it and the monuments look different.
#41 Walk or take a boat to Theodore Roosevelt Island
Since there are no cars allowed on Theodore Roosevelt Island. As you might expect from the name, the island is a memorial to the former president. It's fun to explore the trails that take you along the water and through the forest.
There are 3 trails available to take:
Theodore Roosevelt Island including the Swamp Trail (1.5 mile loop)
Woods Trail (1/3 mile)
Upland Trail (3/4 mile)
#42 Climb to the rooftop terrace of the National Gallery of Art
Why, you ask? To see the 14 ½ foot giant blue rooster, of course! The East Building of the National Gallery of Art is where you'll want to go.
And while an art museum isn't the first place you typically think of to take the kids, this art gallery has quick a bit for the kids to enjoy!
What's fun for kids:
The auditorium with free, family films
Eating at the cafe near the cascading waterfall
The Young Artists section of the Museum Shop
Fantastic children's programming throughout the year
Children's audio tour
#43 Bring a picnic (or get food there) at the Kennedy Center rooftop and enjoy the view
The cafe and restaurant on the rooftop has casual dining options and as you'd expect, great views of the city. So why not grab dinner, see a show and enjoy a fantastic view?
Definitely a more unique experience.
#44 Small batch ice cream and handmade chocolates. Need we say more?
Thomas Sweet is where you go for homemade ice cream, chocolate and coffee. What more could you (and the kiddos) need? If you need something more, they have fudge and fro-yo too.
You can pick from their available flavors or create your own blend as well. Yum!
LOVE ICE CREAM? CHECK OUT THESE AWESOME LOCAL PLACES

🍦15 Best Ice Cream Spots in DC: Delicious & Rich Ice Cream Options
🍦Maryland Ice Cream Trail 2022: Details and Map
🍦Misty Meadow Farm Creamery: Farm-Fresh Food & Ice Cream
🍦South Mountain Creamery: Self-Guided Farm Tour & Delicious Ice Cream
🍦Alex's Snowcones & Ice Cream (What to Expect)
#45 Try a DC Landmark Chocolae Covered Oreo
Pick up a chocolate covered oreo at The Capital Candy Jar. Throughout the year they are decorated to match the season and very delicious!
They have lots of other great treats like:
Chocolate covered pretzel rods
Popcorn
Truffles
Candy
Peanut butter cups
And more
#46 Enjoy a free concert on the lawn of the US Capitol Building
There's something special about listening to a live, free concert right on Capitol Hill! No tickets are required either.
Just check the calendar of the Architect of The Capitol website for when the concerts take place throughout the year.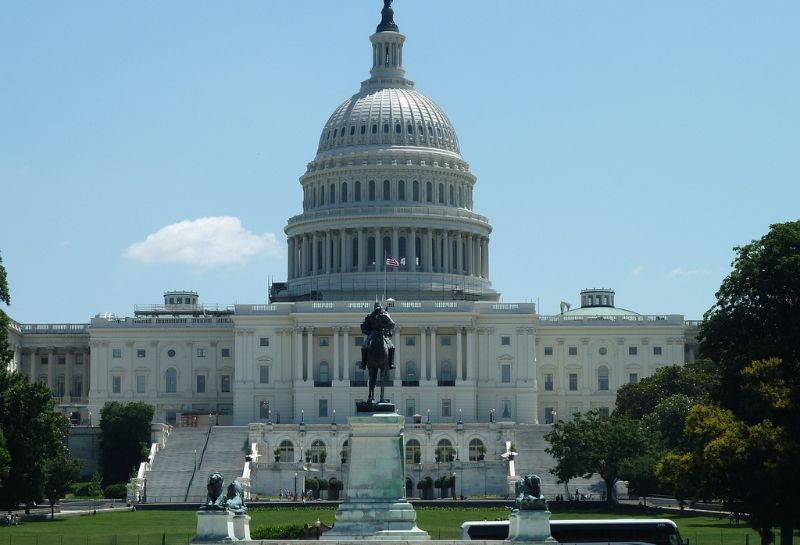 There is also a 130-year-old tradition that takes place on the West steps of the Capitol Building every summer. This is when the Military Band plays on weekday evenings and is so much fun for kids and adults to enjoy.
#47 Cuddle up with cats
At Crumbs and Whiskers Cat Cafe, you can visit with many cats in a super clean and fun environment. You can even enjoy a snack and coffee while you're there!
It's just like being at home, a nice one at that, and the cats are well loved and spoiled! If you want to adopt a cat, you can but it's definitely not required for a visit.
This is actually just one of the D.C. area's cat cafes.
What's fun for the kids:
Many cats all in one area
A fun little Polaroid to keep to remember your time
Taking pictures of the cats
Reminding you they want to come back again, again and again 🙂
#48 Take a selfie at Unicorn Lane
If you happen to be in the area, kids of all ages (yep, even those teens!) like to see the unicorn statue on Unicorn Lane. This makes for a fun and unique photo too!
You'll find it off Oregon Avenue, west of Rock Creek Park in Upper Northwest. This is at the start of a residential area.
#49 Snap kiddie portraits at Blagden Alley
Another great place to take photos of the kids is at Blagden Alley. The blocks along the alley are now home restaurants and various businesses that even incude classes.
Even if you're not in a shopping mood, it's fun to walk through and see all the mural art.
#50 Watch a show at the theater devoted to kids
The Smithsonian Museums are all around town but did you know the Smithsonian also has a theater for kids?
That's right, the Discovery Theater offers nothing but kid and family-friendly shows so it's a perfect place to bring the kids.
They also have a variety of shows that do not disappoint. Some examples include:
New Squid on the Block
Kofi's African Village
Out of This World
Once Upon a Moon
How Old is a Hero?
#51 Bring a picnic, a kite & a soccer ball to the National Mall and enjoy a relaxing day
If you haven't been before, you can also grab tickets to go to the top of the Washington Monument. Just make sure your kids are okay with heights as you'll be riding the elevator up 500-feet to the observation deck.
You can pick-up free, first-come, first-serve tickets on the day of your visit.
If you're prefer to just sit back and relax, there's no need to plan anything extra!
#52 Can you catch the mobile cookie & milk man?
I think every kid loves ice cream. If yours doesn't, please tell me your secret!
And what's more fun than finding where the cookie man is around town on any given day?
Captain Cookie & The Milk Man trucks can be found around town and they serve up some amazing ice cream, ice cream sandwiches, milkshakes and milk.
#53 Surprise the kids with mac n' cheese topped with baked Goldfish crackers
If you weren't already hungry from any of the other recommendations, Old Ebbitt Grill serves up something the kids will really like!
#54 Photograph kids taking pictures with flowers as big as their heads
Kenilworth Park and Aquatic Gardens has some pretty amazing flowers and is always worth a visit! The area is blessed with so many nature opportunities right in the city.
You can't leave without checking out the lily pads!
#55 See how money is made at the Bureau of Engraving and Printing
As of publication, we're waiting for tours to re-open.
The Bureau of Engraving and Printing is where money is made and they offer tours for the public to learn about the process. It's quite fascinating for kids.
What's fun for kids:
Watching the money process
Seeing lots of money
The money-themed items are for sale
#56 Take the metro to the Zoo
Going to the zoo is fun but kids also love riding the metro, especially if that's not something they normally get to do. And Smithsonian's National Zoo
What's fun for the kids:
The Kid's Farm
Me and the Bee playground
Squirt Zone
The ZooLights event in the winter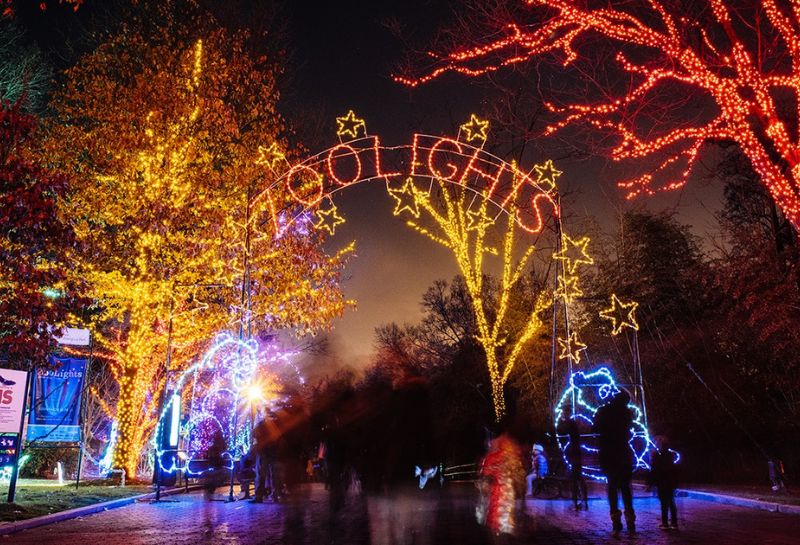 #57 Visit the National Portrait Gallery
While the National Portrait Gallery may not sounds like somewhere the kids would enjoy, there is actually quite a bit they will. Not only a visit but other programs and events during the year have been made with kids as young as 3 in mind.
What's fun for kids:
Multiple annual festivals including the Girl Scouts Festival, Dia de Los Muertos and more
Explore! Space designed just for kids ages 18 months to 8-years-old (open 11:30am to 7pm daily)
Weekend Workshops
The kid-friendly fountain (on the top floor)
Modern art exhibits (on the top floor)
#58 Plan a staycation at DC's most awarded hotel, The Jefferson
If you've ever wanted to stay in a luxury hotel and wished the kids could come too, The Jefferson is welcoming. This is not just a stay but an experience.
They even have a library with a kids section and everytime a room is booked with them, they donate a book to the DC public library. When eating at the restaurant, they offer nonalcoholic beverage pairings for kids that they pull right up with a side cart so kids can participate in the experience.
Even Katy Perry and John Mayer stayed here!
#59 Design your own stamp (and email it to yourself)
At the National Postal Museum, you not only can design your own stamp but you can also view the largest collection of stamps in the world.
There are games for the kids and so much they will enjoy seeing.
What's fun for kids:
Pick out a handful of stamps to take home
Send a postcard to others
Fun, interactive games
Test your package throwing skills
#60 Play a game of miniature 10-pin bowling
At The Eleanor DC, the kids will really enjoy planning some miniature bowling! Pick duckpin sized balls and 2 mini bowling lanes in the regular 10-pin format you're used to.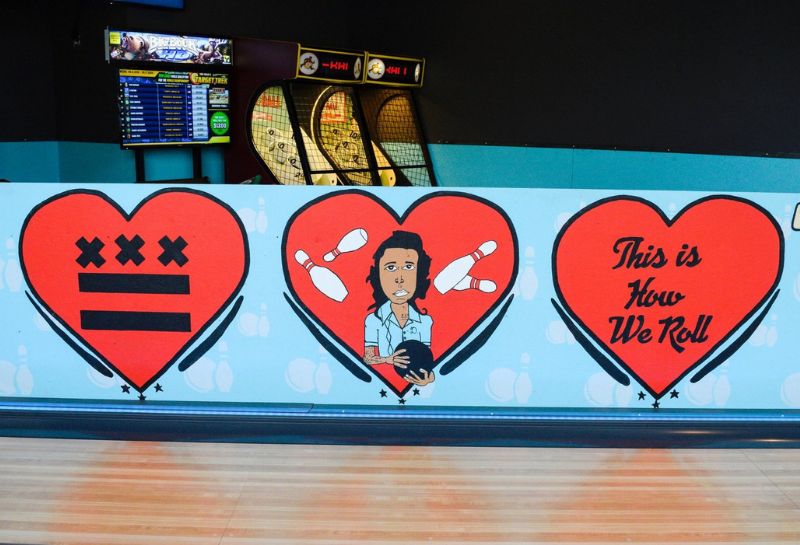 You can reserve a lane before going or chance it and walk-in.
#61 Take the pay-what-you-like National Mall scavenger hunt tour
Kids 10 and under can participate in the National Mall scavenger hunt tour and parents only have to pay what you wish for them.
#62 Cool off at one of the spray grounds
Langdon Park and Petworth Spray Park offer nice spray grounds for the kids to enjoy when it's warm but there's more spraygounds in the area too!
#63 Explore the lesser-visited trails
It's not just the trails at the Tregaron Conservancy, but also the wild gardens, open fields, meadows, nature center and lily pond that make this such a wonderful escape.
When you're done, head straight over to the zoo right across from the conservatory!
What's fun for kids:
Looking for frogs
Seeing how many different birds you can spot
Walking next to the lily pod (even though it can be hard to resist throwing something in!
Did you know there is an green oasis of trails and woodlands right in NW DC?
#64 Rent a boat at the Fletcher's Cove
Whether a rowboat, kayak or SUP is what you're looking for, Fletcher's boathouse has it! Or if being on the water isn't in the plan for the day, they also rent bikes.
During the summer they also offer 'Kids Day' which teaches about boating and water fun. Kids get to learn how to paddle, fish and more as a group. It's super fun!
#65 Here's a chance for the younger kids to become Junior Ranger
At the National Mall and Memorial Parks, kids can becomea Junior Range and earn their own badge to prove it!
Kids up to age 9 can stop by the ranger station and pick up a Junior Ranger Booklet to complete during your visit as you visit the different memorials. This is such a great way to keep the kids engaged and they don't even realize how much they are learning!
All you have to do is take the completed book back to the ranger station or you can even mail it in if the kids don't finish it on-site.Don't forget to check the schedule of events specifically for Junior Rangers as well!
#66 Attend a Free Sunset Parade
In June, July and August of every year, the Marines hold a Sunset Parade at Iwo Jima. The kids love see the drum, other instruments and marching.
Grab the free shuttle from Arlington National Cemetery and back so you don't have to worry about parking.
What's fun for kids:
Breaking up their normal routine!
Watch the US Drum and Bugle Corp & Marine Corp Silent Dril Platoon
Being able to go back again (since they play all summer and it's free!)
#67 Gorge on Wood-Fired Pizzas
At 2 Amys Neapolitan Pizzeria you and the kids can enjoy some seriously tasty pizza! The Pizzeria has been serving the DC area for over 2 decades now so it definitely is visited by many regulars.
#68 See the interactive exhibits at Artechouse
If you haven't visited any of the rotating exhibits at Artechouse, you are really missing out! Each one is very well thought out and is interactive for the kids.
It keeps the kids well engaged and they get to see some new displays and lights like they never have before.
#69 Visit the Kid Spaces at DC Libraries
DC is home to many public libraries and they all have some fun events for kids of all ages (babies to teens). While they have some regular events, they do change them up and even include seasonal events throughout the year so it's worth keeping an eye on their calendar.
Just some of the events they have had include:
Storytime
Art Challenge
Reading Challenge
Book Bingo
Baby Lap Time
Teen's Chill Zone
3-D Printer Orientation
The MLK Library also has a newer kids area that has nice space for kids including a large slide and even a space just for teens.
#70 See the tulips
Every year at the Franciscan Monastery, typically in April, you can experience tons of Tulips blossoming all around the grounds and they are beautiful!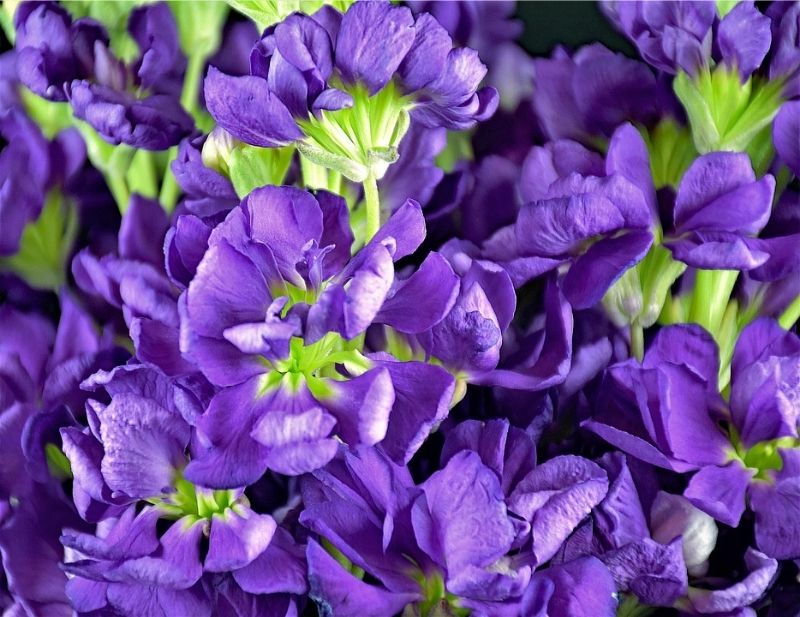 It's fun to take some photos of the kids and even of the tulips themselves. It definitely transforms the look of the Monastery and is something we like to do every year.
#71 Visit The Museum of the Bible
Despite the name, The Museum of the Bible is actually not a religious museum so everyone can attend an enjoy. The displays are bright, colorful and definitely hold the interest of kids. They even have a playground inside.
It took about 5 hours for our family to get through as there is so much to see and do!
This is an easy museum to get to from the metro and there are other fun attractions nearby.
#72 Challenge Yourself at an Escape Room
Escape the Room DC has locations in Penn Quarter and Midtown with different rooms so you can find one for all ages.
Unlike some other escape rooms, these rooms are private so you only play with your group. The Penn Quarter location currently has a Jurassic Park theme which some kids will love. And The Submarine room in Midtown is fun too!
#73 Go ice skating at Fort Dupont Ice Rink
The Fort Dupont Ice Rink is run by a non-profit. Not only can you enjoy the ice rink, they also have a Kids on Ice program where kids can take lessons on:
Hockey
Figure skating
Synchronized skating
Speed skating
#74 Enjoy a Picnic at One of These Parks
Hains Point picnic area, Anacostia Park or Rock Creek Park all are great parks for a picnic. Snag one of the picnic tables and enjoy being in nature right in the city.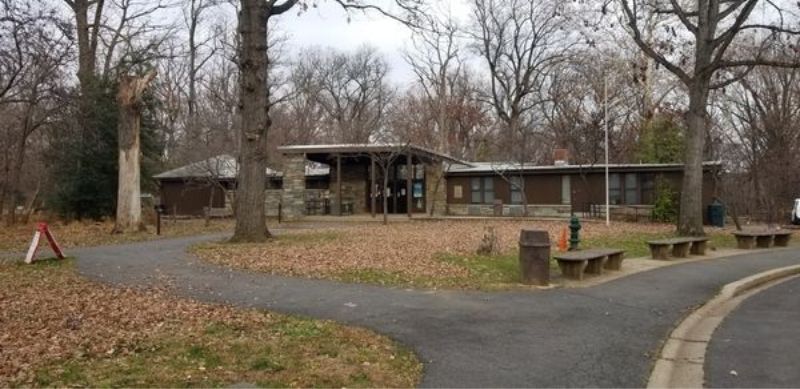 #75 Visit, learn, and watch the exhibits at the National Building Museum
While the name of the museum is rather boring itself, the National Building Museum is actually quite fun for kids. Kids love the Building Zone where they get to dress up and get to work building away.
#76 Try Sourdough Scallion Pancakes
Maketto offers some yummy dishes of Cambodian and Taiwanese flavors.
You can also take them upstairs to Cool Kids Vinyl and explain what a record is. They also have coffee, books, magazines and comics.
#77 See a 22-Foot Tall Wall of Words
A great place to visit with the kids is Planet Word. While there are so many museums in DC, this one is especially fun for kids. Most of the museum is voice activated as kids explore words and languages, making this an entirely different experience.
What's fun for kids:
Karaoke
Using virtual brushes to change the atmosphere of a room
Using a teleprompter to deliver a speech
Recording studio
Short story generator
It's easy to spend at least a couple of hours here and it will go by fast!
#78 Pay a visit to the National Museum of the American Indian
On the second floor of The National Museum of the American Indian, you'll find ImagiNations, an interactive kids area. Here adults and kids will get to learn about the different tribes in this nation and a lot of gaps are filled in that aren't covered in schools.
It's also neat to see the items in the gift shop that are made by tribe members.
#79 Pick up some fresh food at one of the local farmer's markets
DC is home to some great farmer's markets full of local produce and fresh baked goods. Some of the ones worth checking out are:
Dupont Circle Freshfarm Market
Penn Quarter Freshfarm Market
Eastern Market
#80 Attend one (or several!) of the Annual Spring Festivals in DC
The DC area is home to so many awesome festivals that happen throughout the year and there is about every kind you can think of. Some of our favorite are:
Smithsonian Folklife Festival
Flower Mart
The Washington DC Dragon Boat Festival
You can see a full list of 43+ of Spring Fairs & Festivals in & near DC here
#81 Learn About the Holocaust
Washington, DC has a museum dedicated to the Holocaus called the United States Holocaust Memorial Museum. While this isn't typically a topic discussed with children, it's advised to bring the older children. Overall the museum is best for kids 12 and older.
There are many images, artifacts and personal narratives throughout the museum that really tell the story.
They do keep the worst images and topics more covered so you have to pier over a wall to see. That helps you shield younger ones who are not ready to see these images.
It is helpful for kids to have an idea of what the Holocaust was before going.
#82 See a Free Summer Concert
During the summer, grab the kiddos and go see a free concert and live music by the U.S. Air Force Band. They play on Saturdays at 7pm at the National Harbor.
#83 Visit the National Museum of African American History & Culture
Learn about the richness and diversity of the African culture at National Museum of African American History and Culture.
You will start in the basement where history starts hundreds of years ago and as you progress through the museum, you will get to the more recent history. Some portions of the museum can be hard for kids, especially younger ones, so you can skip certain sections like the third floor.
What's fun for kids:
Explore More! Interactive Gallery where kids can do an interactive dance session
The community galleries to see sports images and a great view
Picking out a book from the gift shop
#84 Attend a Session at the Supreme Court
Getting to attend a live Supreme Court session is a cool and unique opportunity for the older kids. You can also take a self-guided tour to see the public sections of the Supreme Court building, including the ground and first floors.
Seating in the courtroom is available on a first-come, first-serve basis so make sure to get there early. Make sure to check the court's calendar before heading there.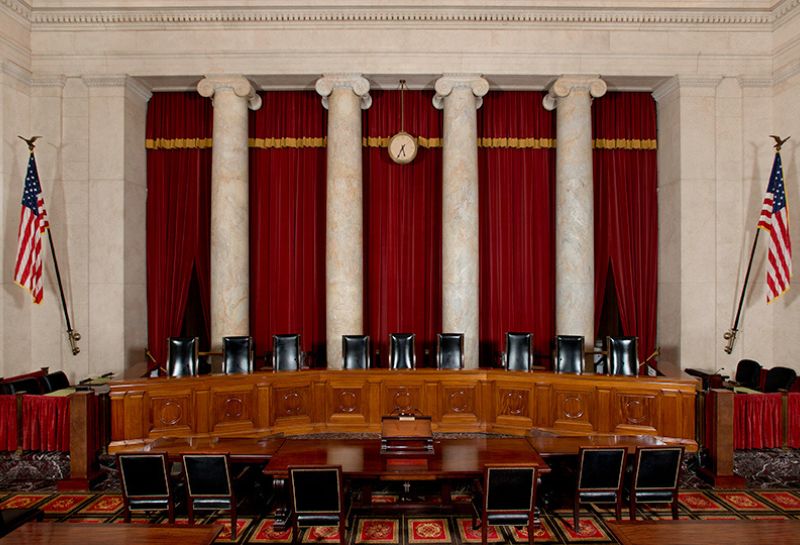 #85 Visit one of the largest and most inclusive collections of American art in the world
The Smithsonian American Art Museum is a great (and free!) space for kids.
#86 Attend the Annual Drive-In at Union Market
On the second Friday of every month (all the way through mid October!), you can attend the Annual Drive-In at Union Market. Some movies are for the whole family while others are for teens and / or adults only.
The American Art Museum is part of the Smithsonian Institution and tickets here give you access to the Smithsonian American Art Museum and the National Portrait Gallery with their connecting courtyard.
They also have lots of fun kid activities available on their website for events like: Lunar New Year Cherry Blossom May Day Dia de Los Muertos and more.
What's fun for kids:
Regularly schedule kid's events and performers
The in-gallery scavenger hunts
The beautiful, covered and air conditioned courtyard with tables, benches and plants
Eating ice cream in the courtyard
There is art of plaes many kids will recognize
Just keep in mind, this isn't the place for kids that want to run and touch everything but letting them get some energy out and the promise of ice cream in the courtyard helps!
#88 Enjoy the Green Space at Stead Park and take a short walk.
Stead Park was created by a husband in memory of his late wife and dedicated to the children of Washington, DC.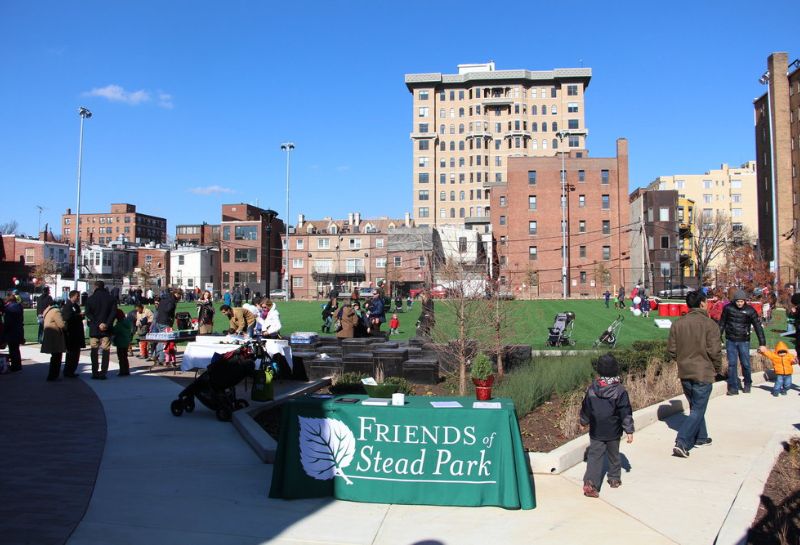 The park itself is more recently renovated and has lots of fun features including:
A playground
Basketball courts
A multi-use playing field
Picnic areas
A plash park
and more
#89 Visit the Local Game Store
If you want to search for new games, try out new games or meet others who like to play games too, head to Labyrinth Games & Puzzles. They have a large selection including:
Board games
Tabletop role playing games
Magic cards
Pokémon Cards
Puzzles
And more
Towards the back of the store you can test out some games and they also have game nights you can attend which are a lot of fun.
#90 Visit the Best Toy Store in the City
Child's Play Toys and Books is a local, amazing toy store with everything from legos, books, board games, figurines, puzzles, art and more.
You'll not only find great options for kids but for adults too!
#91 Tour the C&O Canal on Water
Did you know you could actually ride the C&O Canal boat? These are 1-hour tours that run Wednesday through Sunday so you can learn about the history and technology of the canal.
#92 View the Country's Founding Documents
At the National Archives you can see the Declaration of Independence, Constitution and Bill of Rights. While you're seeing all the National Monuments, it doesn't seem right to not see the founding documents too!
#93 Visit the Smithsonian American Art Museum and National Portrait Gallery
The best way to know a city? Immerse yourself in its art and culture.
And there's no better place than the Smithsonian American Art Museum when it comes to exploring the history of art of the American people throughout three centuries.
Fun Things (& Free Things) to Do in Washington DC for the Entire Family
Wow! You'll made it to the end of our list of things to do in the DC area with kids. There is so much to do in the heart of Washington from the natural world, special events, historic sites and so much more!
Related Posts