There are so many fun things to do in Maryland with kids so if you've been looking for the best family activities in Maryland, we've got you covered!
Whether you're looking for free activities, inexpensive activities, family-friendly activities, amusement parks, indoor activities, nature trails, historical sites or just the best places and the best things to do, you'll find a bit of everything here.
Here you'll find over 130 fun things to do with your kids in Maryland, including both indoor and outdoor activities, to get you out and about, exploring and making new memories as an entire family!
Hyattsville / College Park / Lanham / Mt. Rainier
#1 Play at one of 30 secret pinball machines
Behind the bakery, at MOM's Organic Market, you'll find a fun room / lounge full of pinball machines! This is such a cool, hidden gem and games only cost 25-50 cents each.
#2 Visit this interactive NASA Visitor Center
The NASA Visitor Center has model rocket launches and other fun activities for the whole family. Everyone learns so much here about how the earth and galaxy were formed.
Plan to spend about 2 hours.
What's fun for kids:
Live mini rocket launch session
Free photo printer to get a picture of you in a spacesuit
Smelling other planets and space
Coloring books
Nearby geocache
#3 Visit the world's oldest continuously operating airport
College Park Aviation Museum is a small museum that offers guided tours and the kids love the kids items available in the gift shop.
This museum is one that would compete with the Smithsonian Air and Space Museum in Washington DC and the Steven F. Udvar-Hazy Center in Virginia and it packs many hidden gems. Definitely don't miss this one!
What's fun for kids:
All the airplane models
How the museum overlooks the runway
Flight simulators
Interactive activities and displays for young ones
#4 Attend a public skate time at Herbert Wells Ice Arena
Herbert Wells Ice Arena is a great place to visit right before or after the College Park Aviation Museum as it's right across the street!
This is where the University of Maryland's ice hockey team plays so it's a regulation hockey size rink. Look out for the Super Saver Ice Skating sessions to save on admission.
#5 Kids play for free at Smaland
Smaland at IKEA is a great place to drop the kids off so you can get some shopping done. IKEA is huge and little kids especially can get worn out from walking such a long way through the store.
Smaland gives them a fun place to play that will hold their attention until you're done.
#6 Take a kids sewing class at Three Little Birds Sewing Co
Three Little Birds Sewing Co is a cute sewing company that offers adult and kids classes. Their Parent & Me sewing class is such a fun opportunity!
They also offer camps, kid gift making workshops, one-time classes and kid sewing series.
#7 Grab some kids mini sweet potato pancakes for breakfast at Busboys and Poets
Busyboys and Poets is a unique place as it's not only a bookstore, but also a restaurant and place for the community.
#8 Play over 750 board games!
Visit for coffee, food and a whole library of board games at The Board and Brew. You can even search their library of games by category, number of players and game length.
They do have a category just for kids too!
#9 Enjoy a delicious local organic juice
At The Waterhole my kids like the Berry Nice and Coco Loco fruit smoothies and I'm happy getting one of the healthy, organic juices (especially the Irie Thunder!).
It's nice for them to feel like they get to have a treat out and I'm happy I don't have to feel guilty giving them something unhealthy.
#10 Get a ice cream cookie sandwich
Insomnia Cookies is our favorite place to get ice cream sandwiches.
LIKE ICE CREAM? Visit the Maryland Ice Cream Trail
#11 Cool Off in The Family Indoor Pool
The Rollingcrest Chillum Splash Pool.is a fun, family pool with sprays and slides, especially for the younger kids.
What's fun for kids:
Open swim area
Water slide
6 Lily pads with rope
The warm water (it's 83 degrees)
#12 Enjoy Vegan Soul Food
If you're looking for some yummy /(and healthy) soul food, try the cafeteria style line at NuVegan Café.
#13 Explore Lake Artemesia Natural Area
Explore nature with the geese, ducks, birds and deer. You can even walk or ride one of the trails to the College Park Aviation Museum.
#14 Join the Kid's Club
At the African American Museum & Cultural Center, join the kids club and receive a fun monthly activity.
#15 Have a healthier homemade ice cream delivered
Simple Pleasures Ice makes ice cream that is free from hormones, antibiotics and pesticides and uses natural flavorings, fruits and veggies from local farmers. And most importantly, it's so good!
#16 Take The Lil Ones to a Native American Themed Playground
Located at Berwyn Heights Park, Indian Creek Playground is a nice quiet place.
This playground was designed after the original residents of area, the Nacotchank. The playgroun is best for kids ages 5 to 12. This is definitely a unique experience when it comes to playgrounds. Kids will enjoy fun elements like:
Teepee playstructures
Oversized dream catchers
Algonquian canoe to sit in
Cornstalk talk tubes
Totem pole
READ NEXT: Top 15 Indoor Water Parks in Maryland and Virginia
Bethesda / Chevy Chase / Kensington / Glen Echo
#17 See a Theatre Show
Imagination Stage is a wonderful place to see a theatre show! We usually see a show here at least a couple of times per year and the kids (and us!) always have a great time.
#18 Experiment With Coding, Robotics & More
Kids Museum is a 28,000-foot building where kids can experiment with coding, engineering, robotics and other hands-on activities.
Tickets are good for 2 hours and give you access to features like:
Robot Tech Arena
Maker Playground
3D Printing Lab
Woodworking Studio
Electronics Studio
And more
#19 Play At One of These Dozen Play Areas
Did you know at Cabin John Regional Park the kids can choose from one of a dozen play areas? When we're done, we typically head to the Locust Grove Nature Center within the park and of course, ride the mini train too.
#20 Climb Through a Bee Hive
The Locust Grove Nature Center is an amazing nature center with an outdoor children's garden with a pretend restaurant, sandbox, large wood blocks and more. This is one of our favorite nature centers and it has some great hands-on, interactive exhibits and activities for kids.
#21 Try a Homemade Pop-Tart
Satisfy your family's sweet tooth with a homemade Pop-Tart at a local dessert bar, Henry's Sweet Retreat. You can even pick-up a kit to bake pop tarts at home.
#22 Join the Bowling Kids Club
At Pinstripes North Bethesda, you can sign the kids up for the Kids Club so they can enjoy bowling for $3 and shoe rental from 11am – 1pm Monday through Friday.
#23 Tell Teens to Snag Free Theatre Tickets
At Round House Theatre, teens ages 13 and up can get free theatre tickets with no strings attached with their Free Play program.
#24 See a Live Theatre Show at Adventure Theatre MTC
Adventure Theatre MTC is one of our absolute favorite places to see a show with the kids.
#25 See 50+ Horses
Meadowbrook Stables is a fun place to go to see lots of horses. They offer free admission but you can also pay a little extra for a pony ride.
#26 Visit the Oldest Public Library
The Noyes Library is the perfect place to take young kids. This one-room library is a comfortable space for small kids and has many books and programs just for them.
Not to mention, the building itself is a cottage so it looks a bit like a fairy tale.
#27 Play In These 20+ Interactive Themed Rooms
There is so much to do at Playseum. We go here a lot when it's cold out. Kids can do things like:
Create slime, soaps & more
Decorate (and eat) a cupcake
Budget their own money
Visit a bookstore
Paint
Play dress up
See a real animal
And lots more
#28 Enjoy a Playground With a School Bus Structure
Bring some little friends (ages 2 to 4) to Puller Park off Rock Creek Trail to enjoy swings and a school bus structure.
#29 Pick Up Fresh Food at The Saturday Market
the Kensington Farmer's Market is full of fruits, veggies and sweet treats on Saturdays and definitely worth a visit.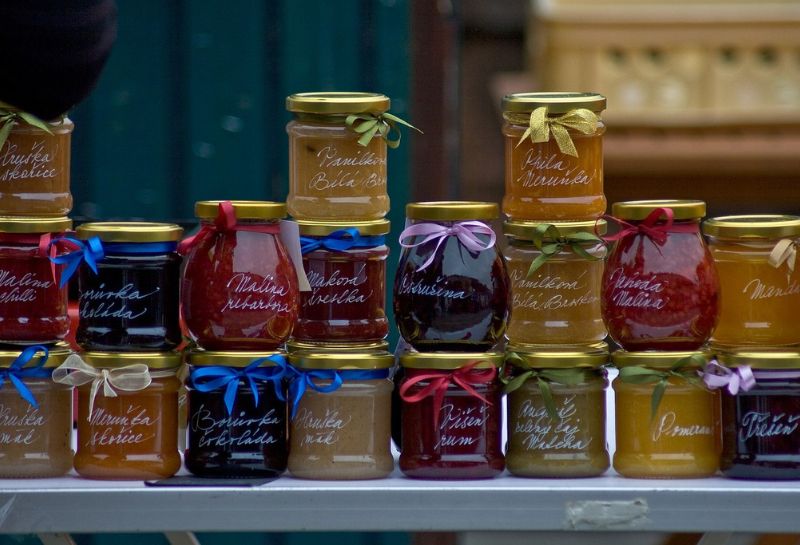 #30 Visit The Live Touch Tank
The Glen Echo Aquarium has lots of fun family activities to learn about marine life, including many interactive exhibits. Some of things we love about the aquarium are:
The touch tank
Sand pit
Interactive exhibits
Kids storytime on Thursdays
#31 Play Yoga Freeze Dance
Yoga studio, Simon Says Yoga, sometimes has classes just for kids. Take for example the class for 6 to 10 year olds to enjoy playing yoga freeze dance, acting like animals and quiet time.
Silver Spring
#32 Go For Trampolines & More
Take the kids to Launch Trampoline Park Prince George's County. It's more than just a trampoline park. They have so many more attractions like:
Trampoline maze
Jump area
Video game area
Laser tag arena
Roof rope course
Ziplining
#33 Go Ice Skating Outdoors
The Spring Outdoor Ice Skating Rink is the perfect place to go ice skating during the winter. Just don't forget to bundle up!
#34 Visit a Field of Sunflowers
At McKee-Beshers Wildlife Management Area, during peak bloom season (usally mid-July), you can visit a large field of huge sunflowers. It's quite a sight to see! Not only is it just fun to explore the field, this is a great place to snap some photos of the kids.
| MORE FUN: 21 Sunflower Fields, Festivals & Mazes in Maryland
#35 Play at a Nature Inspired Play Space
Badlands is a nature-inspired play space and interactive environment where children can take risks, succeed at challenging themselves, and find their own way.
#36 Snuggle Up With Kitties
Kittens In Cups – A Purrfect Cat Lounge houses rescue cats for you to snuggle, love, and even adopt (although not required). They are just one of the local cat cafes in the DC area.
#37 See Free Movies in the Park
Rockville's summer program, Movies in The Parks, is a great place to bring the family to see free outdoor movies during the summer. Movies run on Wednesdays in August. Each week the movies happen in different neighborhood parks
#38 Play Glow-in-The-Dark Mini Golf
Monster Mini Golf is a themed mini-golf chain featuring a glow-in-the-dark indoor course, plus arcade games.
#39 Explore Award Winning Gardens
Brookside Gardens is a family favorite and a great place to enjoy beautiful flowers, fountains, turtles, fish, and they even have a children's garden and more.
You can also see the the amazing butterfly life cycle at the garden's Wings of Fancy Live Butterfly & Caterpillar Exhibit.
#40 See a 20-Foot Tall T-Rex
If you're going by the Discovery Channel's headquarters building, stop in to see
| HAVE A DINOSAUR LOVER? Visit Dinosaur Park in Laurel to Search for 115 Million Year Old Fossils
#41 Play at This HUGE Playground
Spend a couple of hours at the HUGE playground at Wheaton Regional Park Adventure Playground. Don't forget to ride the train or carousel during the warmer months.
#42 Ride On Real Trolleys
At the National Capital Trolley Museum , you can ride 6 street cars that are from 6 different countries. The rides take you down a 1-mile wood track through Northwest Branch Park.
#43 Sit in the Acorn Shaped Gazebo
Acorn Urban Park is a small, quiet park. It's known for it's acorn shaped gazebo and the beautiful, surrounding oak trees.
#44 Ride the Longest Escalator in the Western Hemisphere
The Wheaton Station Escalator is the longest escalator in the Western Hemisphere and it takes 3-minutes to ride all the way down.
#45 Visit the Wave Pool
This is one wave pool where you'll stay dry as this is an amazing piece of art. At Coastline, called Wave Pool by locals, you'll see ocean waves recreated.
This pool has over 40 different patterns of waves that you can watch change. Kids love watching the water and it's relaxing to sit and watch for the kids.
#46 Enjoy Dinner at a Railroad Car Style Diner
Enjoy dinner at a classic, circa-1946 railroad-car-style diner called Tastee Diner. And yes, they have jukeboxes, neon lights and all.
#47 See Hair & Bone Fragments From Abraham Lincoln
At the National Museum of Health and Medicine, you can learn about Lincoln and a lot more. They even have the bullet that killed him on display.
While this museum isn't the best for smaller kids (it's a small, quiet place), there are other things to entertain the older kids like:
Interactive brain exhibit
Face reconstruction exhibit
Interesting exhibits on the human body
Old medical devices
Preserved body parts
Then go to Ford's Theatre afterwards for more on Lincoln's story
#48 Attend an Event at the Brigadier General Charles E. McGee Library
Silver Spring's library has lots of changing events for kids and teens. The events change each month (although some appear regularly).
You'll find events like:
Minecraft Maker
Sunday with Legos and Duplo
Family storytime
Improv workshops
Dance
Spanish
Crafts
And more
#49 Head to The Skatepark
Grab your skateboard and head to the skate park at Woodside Urban Park. If you're bringing younger kids along too, there is also a playground.
#50 Go Duckpin Bowling
At White Oak Duckpin Lanes, part of the fun of this experience is how old school everything is. I love showing kids how things used to be!
Columbia
#51 Try Goat Yoga
Yoga Love is one of the DC area's spots for goat yoga. This is a such a fun time. You're outside with the family, exercising, laughing and feeding the goats.
#52 Enjoy Indoor Play Time
Hyper Kidz Columbia is a fun indoor playground that kids love.
What's fun for kids:
Interactive dance floor
Giant pin screens
Multi-level play structures
Balls
Slides
#53 Play Laser Tag
Shadowland Laser Adventures not only has laser tag, the also have glow-in-the-dark mini golf and a huge arcade with all types of games.
#54 Visit an Interactive Art Museum
DoodleHatch is a rally fun museum for kids up to age 10. There are lots of fun opportunities for photos and there are coloring sheets for kids.
| DEAL ALERT: Get Up to 44% Off DoodleHatch Here
What's fun for kids:
Coloring wih crayons, markers and chalk
Wearing cosumes
Giant Teddy Bear on a Bed that kids can jump on
#55 Go On a Pony Ride
Kids love the pony rides at Park Overlook Farm. The petting zoo has all the animals you'd expect like goats and pigs but also other animals like rabbits, llamas and donkeys.
What's fun for kids:
Pony rides
Petting zoo
Barnyard Games
Crafts
I recommend their private Family and friends field trips for a unique experience including pony rides & pony grooming.
#56 Bring Kids of All Ages to This Playground
The Blandair Regional Park West Playground. They have several areas for kids of different ages.
What's fun for kids:
Musical stations
Big slides
Sensory items
Animal farm playground
Rockville / Wheaton / Potomac
#57 Try 4 Ninja Courses
Test your limits at ZavaZone which has courses to make you think you're training for American Ninja Warrior.
#58 Go Ice Skating Outdoors
Have fun gliding over the ice at Rockville Town Square Outdoor Ice Skating.
The Wheaton Ice Arena is another great option with a year-round rink with a pro shop, work-out room & snack bar.
#59 Go Ice Skating
Rockville Ice Arena has open skate for ice skating. They also have stick time if you have any hockey players that want to come practice. It's a fun time!
Another fun option is Cabin John Ice Rink, an indoor ice rink open all year offering public sessions for all ages, lessons & party rentals.
#60 Crawl Through The Kid-Sized Cave
Crawl through the kid-sized cave and discover how animals survive at Meadowside Nature Center.
LOVE NATURE CENTERS?: 19 Nature Centers in the DC Area
#61 Travel Back to The 1870's
Ride along the C&O Canal in a boat pulled by mules.
#62 Attend an Open Gymnastics Session
From toddlers to teens, Dynamite Gymnastics Center. (Read the Our Kids Mom's Review)
#63 Taste the Chipotle of Donuts
Duck Donuts is where you go for made to order donuts. While they have some pre-created donuts, you can also customize your own with your desired toppings.
#64 Try Bubble Tea
Try some delicious bubble tea at Kung Fu Tea. They also have special deals like a free topping, free size upgrade, series bogo, and others depending on the day of the week.
#65 View The Stars
Take kids over 5 to speak with astronomers and view the stars at the Rockville Observatory.
#66 Spend a Day Along the Potomac River
Great Falls is a beautiful park we are so lucky to have in this area. It's a beautiful place to bring a picnic, a soccer ball and the family just to spend the day in nature.
Laurel
#67 Climb to The Top of Jack's Giant Beanstalk
At ClimbZone, kids can do super fun things like climbing to the top of Jack's beanstalk, rise to the top of the Empire State Building, scale the ancient bones of a T-Rex, or Mt. Rushmore.
#68 Visit the National Wildlife Visitor Center
The National Wildlife Visitor Cener is a fun place for kids and adults. One of my kids favorite part is the free, half-hour tram tour of the nature refuge where a ranger will guide you through forest, meadows, and wetlands.
#69 Meet a Real Life Paleontologist
At Dinosaur Park, kids can search for 115-million year old fossils during an open house.
Hundreds of fossils have been found here including:
Dinosaurs
Turtles
Crocodilians
Mammals
And more
#70 Go Ice Skating on an Olympic Ice Rink
The Gardens Ice House is a skating facility that has an Olympic ice rink, two NHL rinks, and an outdoor mini-rink.
#71 Snag a Family Adventure Backpack
At the Patuxent Research Refuge, the Family Adventure Cart has:
An adventure backpack
Scavenger hunt
Bug kits
Field guides
And others
They're all designed to to check-out and explore the outdoors.
#72 Walk Over a Full-Size Nanotyrannus Fossil Replica
The replica can be found at the Laurel Library. It's huge and covered by a glass walkway so they kids can walk right over it. Super fun!
Plus, they have a dinosaur themed children's area.
#73 Go Rollerskating
At Laurel Roller Skating Center, the sessions are so much fun! They have good music, good prices and make the sessions fun. They even did limbo on roller skates during our session!
Keep an eye out for their weekly family night.
National Harbor / Oxon Hill / Fort Washington
#74 See a Family-Friendly Movie at the National Harbor
There are many fun things to do at the National Harbor and seeing a family-friendly movie during the summer is just one of them.
#75 Attend a Kid's Sing-Along Piano Show
At Bobby McKeys, they have a Kids' Day show which is an all ages show. Here kids can get up and dance to the live music and enjoy lunch.
Make sure to check the schedule for Kids' Day.
#76 See The Awakening at The National Harbor
The Awakening is a 72-foot giant sculpture that is trying to free himself from the earth at the National Harbor. Kids love seeing the sculpture in the sand and running around it.
| NEXT: 37 Fall Festivals in Maryland: Fall Festivals & Events
#77 Feed The Chickens
Kids can feed the chickens at Oxon Cove Park & Oxon Hill Farm. The farm animals also has cows, horses, pigs and other animals. This is a great place to learn about farming history and explore the couple of trails they have.
Don't forget to pick up a Junior Ranger booklet!
#78 Play on The Shipwreck
Castaway Island Playground is a super fun shipwreck themed playground with features like:
A ship (of course!)
Bamboo docks
Coconut bridges
Slides
Swings
Palm trees
And more
Gaithersburg / Germantown
#79 Enjoy Seneca Creek State Park
Seneca Creek State Park has so many fun things from fishing, hiking and inexpensive pontoon boat rentals.My kids absolutely love the tire swing playground and more.
#80 Slide Down a 250-Foot Water Slide
The Water Park at Bohrer Park is Gaithersburg's best water park and has a 250 foot double water slide, plus a big and small pool for all ages of kids to enjoy.
| MORE WATER FUN: 7 Water Parks in Maryland: Huge Slides, Wave Pools, Lazy Rivers & More
#81 Play Mini Golf
Go to South Germantown Splash Park and Mini Golf to enjoy a fun round (or two!) of mini golf with the kids.
#82 Jump, Jump
Take the kids to jump round at Sky Zone Trampoline Park.
DEAL ALERT: Get discount passes for SkyZone here
#83 Make Chocolate
See how chocolate is made (and sample it too!) at one of SPAGnVOLA Chocolateir's chocolate making classes and factory tours.
#84 Watch Planes Takeoff & Eat Pancakes
Enjoy some pancakes while overlooking the runway and watching planes from The Airport Cafe.
#85 Go Ziplining
Bring the older kids to Seneca Creek Park to enjoy the 50-foot zip line. Younger kids will have plenty of fun playgrounds to play on made out of recycled tires, wood and plastic.
#86 Visit the Earthoid Water Tank
The water tank holds 2 million gallons of water that resembles what earth looks like from space.
#87 Cool Off at The Splash Park
Cool off at the South Germantown Regional Park Splash Playground which has fun features like:
A 280-jet water maze
Jumping pillow
Cave with a waterfall
Water bucket drops
Slide
Spraying animals
They have mini golf too!
#88 Pick Your Own Strawberries & Apples
Butler's Orchard is one of those farms we visit in the spring, summer and fall to pick our own fruits and veggies. My kids love getting to pick different types of food throughout the year.
We also attend their Bunnyland event in the spring which is a blast!
You can also visit the farm animals too! Free on Wednesdays.
| RELATED: 3 Farms to Pick Your Own Strawberries in Maryland
#89 Take on The Largest Aerial Adventure Park in The World
Sandy Spring Adventure Park is a fun adventure course set-up right in the trees with zip lines, ropes, wooden bridges and other obstacles to get across.
#90 Relax at Lake Needwood
Lake Needwood is a great place to go and relax or if you're feeling up for more, participate in some of the other fun activities like:
A lake tour on a pontoon style boat
Go zipline at Go Aple Ziple & Adventure Park in the park
Walk the trails
Go fishing
Visit the Archery Range
Rent a boat
#91 Play at This Indoor Imaginative Play Space
Spend some time at Kids Play Gallery, an indoor play space, with custom play homes for younger kids to explore. Kids can explore various stations like the:
Fire station
Gas station
Mechanic shop
Fast food restaurant
Fishing station
Police car
#92 Go to The Batting Cage
Practice baseball and softball with the 8-speed batting cage machine at The Baseball Zone.
Bowie / Crofton / Lanham / Glenn Dale
#93 Go Ice Skating
The Bowie Ice Arena has a seasonal skating facility. It's located inside of Allen Pond Park so it has beautiful surrounds to enjoy.
#94 Attend a Bowie Baysox Baseball Game
Attending the game is so much fun for the entire family! Plus, kids ages 3 to 12 can sign up for the Future's Club which gives kids a free gift, member only events, discount tickets and more. They can also participate in the Read and Hit a Home Run Reading Program to earn free game tickets.
#95 Enjoy The Day at This 85-Acre Park
Play at one of the many playgrounds, visit the skate park or just bring a picnic and use this picnic area at at Allen Pond Park.
#96 Spin Around Maryland's Largest Outdoor Go-Kart Course
Crofton Go-Kart Raceway is Maryland's largest outdoor track with 20 turns on a 1/2 mile track. Kids ages 2 and up can ride, while kids ages 8 and up can drive their own car.
#97 Feel The Positive Energy From The Temple
Visit the Sri Siva Vishnu Hindu Temple and grab some tasty food from the kitchen.
#98 Solve Puzzles and Riddles
Use clues, hints and strategies in a real life escape experience at Mission Escape.
#99 Visit a Medieval Dragon Playground
The Medieval Dragon Playground is a fun playground for kids up to age 12. There is an area designated for smaller kids and the older kids can pretend like they are exploring different parts of a dragon. They'll have fun:
Balancing on the trail
Climbing through loops and a spider web
Walking the stairs on the spine
The climbing wall on the wings
My kids lasted here for a couple of hours before they stopped for a snack.
#100 Play an Electronic Game Sport Outdoors
Orchard Playground, as the name suggests, is an orchard themed playground. My littliest enjoys the sand pit and my older ones love the NEOS gaming system where they can choose from various games. Some of the games make them run around which is fun.
| NEXT: Adventure Park USA Frederick: MD's Largest Family Fun Center
#111 Go Roller Skating
Skate Zone has been in the community for many, many years and it's easy to have a great time here.
One thing I appreciate is the younger kids (up to 6-years-old) have a Tot Time skate so the younger ones can learn and enjoy themselves. During this time they can bring push toys, trikes and more to help them stand up.
#112 Enjoy Indoor Play at The Wiggle Room
Bring the toddlers to The Wiggle Room while you sit back and relax. While they have classes and events, the Open Play sessions are perfect to come in and play (and you get to stay as long as you'd like!).
Takoma park / Bladensburg
#113 Check Out The Dragon Sculpture
On the North side of Tulip Avenue, drive by to see the hand-carved dragon sculpture from a tree. Note: see it from the street as this is on private property.
#114 Take a Boat Tour
Put the devices away and enjoy the Bladensburg Waterfront Park. Kids love walking over the pedestrian bridge over the water and of course, visiting the playground.
You can even take a 45-minute guided pontoon tour!
#115 Imagine Life at a Castle
Imagine life at a castle, walk across the moat, climb the walls and slide down the dragon slide at King And Queen Playground.
Baltimore
The Baltimore Inner Harbor area has so many fun things to do. You can easily spend an entire day here full of family fun and still not see and do everything.
#116 National Aquarium
The National Aquarium is the most popular aquarium in Maryland (and even the DC metro area) and for good reason. With over 20,000 aquatic animals, there is so much to see.
We have an annual membership here and a couple of years ago we did the Aquarium Sleepover which was such a great experience for the kids!
#117 Maryland Science Center
The Maryland Science Center is such an awesome place that the kids absolutely love! They have 3 floors of educational and fun exhibits on topics like dinosaurs, space, biology, electricity and many more. And as a parent, you'll love it because it makes learning fun. Expect to spend at least 3 to 4 hours here.
| DEAL ALERT: $88 Off Annual Family Membership to the Maryland Science Center
#118 Walters Art Museum
While you may not think kids and art museums go together, the Walters Art Museum makes this experience more fun. There are some fun drop-in activities held here that are fun for the family to do together.
#119 Baltimore Museum of Art
My kids enjoy the sculpture garden the most here, as well as the children's books placed in the different gallerys. In the lobby you'll find a cart of fun family packs with costumes, books and more.
| MORE FUN: 25 Best Baltimore Maryland Harbor Attractions (+ Nearby Attractions)
#120 B&O Railroad Museum
This historic railway station has lots of trains which so many kids love to see. If anyone in the family is really into trains, they'll enjoy the helpful signage as well.
This place is one of our favorite places to visit in the winter for their Holiday Festival of Trains and The Polar Express Train Ride.
#121 American Visionary Art Museum
The American Visionary Art Museum building is recognizable by the mirrored glass mosaic that covers a lot of the building. As you go through the museum you can step outside to let the kids play at the small play area.
Kids actually enjoy this art museum because many pieces of art are made of unusual materials that kids find interesting and fun.
My kids wanted to make some of their own interesting art when we got home.
#122 Visit the Port Discovery Children's Museum
The Port Discovery Children's Museum has a great way of educating kids with some seriously fun activities. My kids literally last for several hours here and often ask to go back.
What's fun for kids:
3-floor climbing structure
3-story slide
Pretend cafe
Small library
Small water area
Conveyor belts
Jungle gym structure
Keep an eye out for their $5 community day.
#123 Baltimore Water Taxi
Kids love taking a ride on the water taxi! This is a great way to get around to different attractions or to explore different neighborhoods.
If you're planning on going back and forth during the day, grab one of their all day tickets.
Ocean City
There are so many fun things to do in Ocean City! Of course there is the beach and the boardwalk, but here's a few more of our favorite:
#124 Trimper Rides
My kids love Trimper Rides! This amusement park has the oldest carousels in the country and they have tons of fun activities from kiddie water boats to a mirror maze to a ferris wheel and plenty more.
#125 Old Pro Golf
Every year when we go to Ocean City, my kids always want to go to one of the Old Pro Golf locations. Their favorite themes to play are definitely the Temple of the Dragons and Dinosaur Park.
#126 Watch a Free Live Ice Performance
Our whole family enjoys going to the Carousel ice skating rink to skate but also trying to find out when their live performances are.
Other
#127 See a Drive-In Movie
Visit Bengies Drive-In Theater for an awesome outdoor experience. They have a HUGE screen, full service snack bar and even a playground.
#128 Go To The Beach
We like to take day trips to Gunpowder Falls State Park – Hammerman Area. We love visiting the beach area there and is one of the great places to go kayaking in Maryland.
#129 Order Up at The Chipotle of Pizza
At 1000 Degrees you can pick your pizza toppings and watch it bake fast at 1000 degrees. It's a fun, pizza experience for kids.
#130 Visit Assateague Island National Seashore
Assateague Island National Seashore is home to wild ponies, bald eagles, nature trails and it's just a beautiful, special place to be.
You can also pop just a bit south to see the wild Chincoteague ponies and all the fun things to do on Chincoteague Island or take one of the amazing Chincoteague Boat Tours.
Upper Marlboro
#131 Enjoy This Free Farm
The Old Maryland Farm has peacocks, llamas, turkeys and more. Make sure to bring quarters to buy feed for the birds.
Old Maryland Farm is located near the train station in Watkins Regional Park. Make sure to check out the Watkins Nature Center while you're there to have some close encounters with live animals.
#132 Zoom Down Log Slides and Wooden Tunnels
If you haven't been to Woodland Wonderland playground.in Capital Heights, this is a must!
There are so many fun options for kids here (we usually spend 1-2 hours here).
What's fun for kids:
Giant slide down side of hill
Playhouse with bridge (designed like piano)
Archway playing music
Joke etlling fairy statue
And plenty more
#133 Snack Like a Local
Pick up some of the famous Snickerdoodle (& other flavors) cookies at Iverson Cookies.
#134 Discover This Hidden Gem
Houey's Shaved Ice has over 50 flavors of old fashioned shaved ice. The key lime, strawberry, cheesecake and root beer are all good (as are the many other flavors!).
#135 Enjoy a Quiet Walk & Visit the Wildlife Center
Merkle Wildlife Sanctuary is a beautiful wildlife refuge for many birds and animals. This is such a great place to get away quickly and find yourself and the kids in nature. They also have activities for kids available.
Around Maryland
Maryland has 15 beautiful National Parks and are fun exploring with kids. It's amazing the little things kids notice and it helps build their appreciation for nature. One of my kids favorite things to do is become a Junior Ranger.
Simply ask the Ranger at the park and they'll give the kids a free activity book. Kids can complete the activity book at the park and then turn it back in for their very own Junior Ranger badge.
More Fun