If you're wondering is King's Dominion Cashless, you're in the right spot.
The short answer is yes, Kings Dominion is now cashless.
As of March 12, 2022, Kings Dominion stopped accepting cash. They decided this was a more efficient and safer way to proceed.
Payment Options Accepted at Kings Dominion
Kings Dominion now accepts payment for anything in the park:
Credit card (Visa, Mastercard, Discover, American Express)
Debit card
Apple Pay
Google Pay
Cash-to-Card
What If I Only Have Cash?
Kings Dominion has placed a number of cash-to-card kiosks at the entrance of the park, as well as throughout the park so you can add your cash to a card.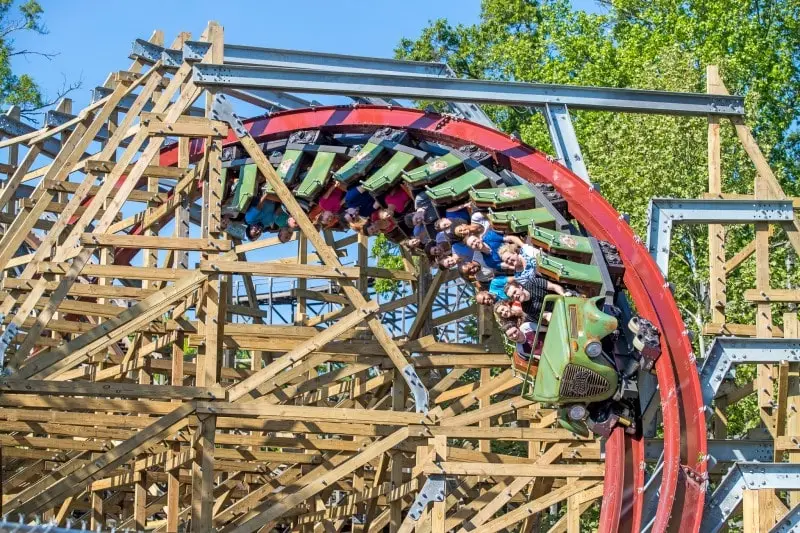 Kings Dominion's Cash-to-Card Kiosks
If you only have cash, forget your credit cards or just don't want to use one of their other payment options, Kings Dominion also has a number of Cash-to-Card kiosks throughout the park.
These kiosks are like reverse ATMs.
How does it work?
The cash-to-card kiosks let you transfer cash to a card that you are able to use anywhere in the park.
READ NEXT: 9 Virginia Amusement Parks (+ Family Friendly Options)
So if you have cash, you'll still be able to add that cash to a card when you arrive.
And no, there are no fees for using this service.
You will be able to put any amount on the card from $5 up to $500.
You can check the balance of the card at the kiosk, calling the number on the card or online.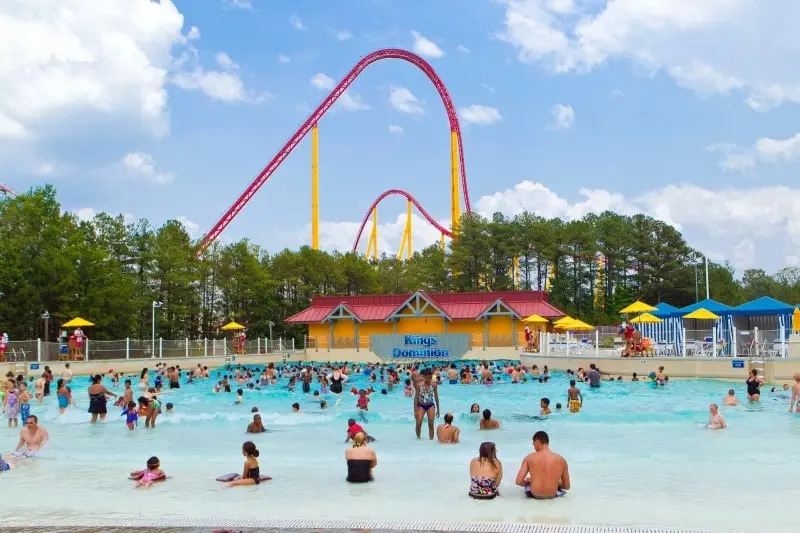 Where to Find Kings Dominion Cash-to-Card Kiosks?
Kings Dominion has about a dozen kiosk locations including:
Front Gate Main Entrance
Upgrade Your Day
Border Burrito
Restrooms in Jungle X-Pedition
Candy Apple Grove Arcade
Soak City Water Park
KOA Campgrounds
All of the kiosks are on the park's map so you can find them as you go through the park as well.
Kings Dominion Payment Options
While Kings Dominion is now cashless, thankfully they do at least have an option to allow you to put your cash on a card to use for admission, concessions and the gift shop.
Related Posts