Fall is finally here and that means it's not only time to enjoy the cool weather, it's also time to enjoy the many fall festivals in Fredericksburg, VA.
These festivals are more than just events, they're full of family fun and fall-themed entertainment that cater to the whole family.
The city of Fredericksburg embraces the fall season as you'll see with the sheer number of festivals they have during this season.
With plenty of free events, you can enjoy these special events with your family without worrying about ticket prices.
So don't wait until it's the last weekend for festivals! Use this list to plan for the ones you want to attend this year!
Now here's the full list of fall festivals in Fredericksburg area this year.
#1 Virginia Cider Festival
Sept 9, 2023
The Virginia Cider Festival takes place a the Fredericksburg Fairgrounds and while this is a paid festival, your admission includes plenty of hard cider.
You'll be able to sample hard cider from over 25 vendors from all across the country.
Plus there will be live music and local food trucks on site.
Tip: make sure to bring your ID for this one!
#2 Meadows Farms
Dates TBD for 2023
During the rest of the year, Meadows Farms is an awesome nursery and during the fall, many of it's locations hold a fall festival.
This free fall festival has:
Moon bounces
Huge scarecrows
Straw mazes
Many other fall fun activities for kids of all ages.
#3 Belvedere Plantation Fall Harvest Festival
Sept 16 – Nov 4, 2023 | 1410 Belvedere Dr. Fredericksburg, VA
The Belvedere Plantation Fall Harvest Festival is huge and such a blast to attend!
Plan for plenty of time here as it has over 30 attractions including:
Pumpkin Mountain slide
Fun barn
Pumpkin picking
Pony rides
Straw jump
Trike track
And more
And don't forget to stop for apple cider donuts!
#4 Clark's Farm Fall Festival
Sep 16 – Oct 29, 2023
This Fredericksburg fall festival has lots of family activities like:
Corn maze
Hayride
Corn cannons
Petting zoo
Beeline zipeline
Mountain mine
Pedal carts
Flashlight nights
#5 Alpine Chef Oktoberfest
Sept 15 – 16, 2023
The Alpine Chef Restaurant hosts Oktoberfest in Fredericksburg. This German restaurant is inside the city's historic train station.
This festival isn't particularly for the kids so this would be a good time to get a babysitter and enjoy a night out!
You can except plenty of beer (if you didn't guess that already!), raffles, food and games.
MORE FALL FESTIVAL FUN: Here's 26 Fall Festivals in Northern Virginia
#6 Adventure Brewing Oktoberfest
September 16, 2023
This is Adventure Brewing's 8th annual Oktoberfest.
Prepare for lots of fun drinks, food, costumes and of course:
Live music
Food vendors
Beer garden
#7 Craft / Vendor Show and Fall Festival
Sept 9, 2023 | 21 Cool Spring Rd, Fredericksburg
This free craft and vendor show is hosted by the Junior Order of Eagles and will have games and actvities for the whole family, plus a DJ and plenty of food.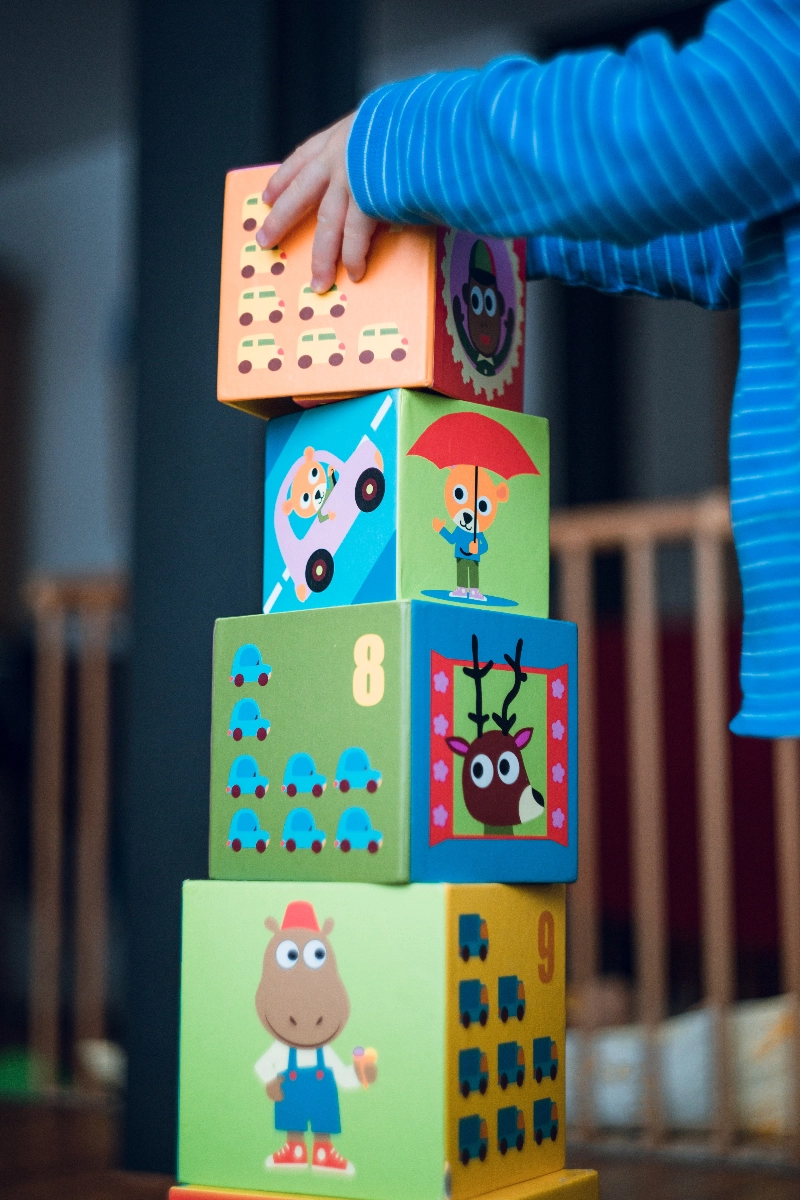 #8 DRC Family Fall Festival
Saturday, Sept 23, 2023
Located at the Fredericksburg Fairgrounds, the DRC Family Fall Festival will have los of games, food and music for the whole family to enjoy.
Admission is free.
#9 Heiwa Matsuri Fall Peace Festival
Sept 23, 2023
This peace festival is definitely more unique than the rest as it's hosted by a traditional martial art studio located in Fredericksburg.
The festival is free and definitely family-friendly. Some of the events during the day you won't want to miss are:
Aikido demonstration
Aikido mini-class
Yoga mini-class
World peac flag ceremonty
#10 Braehead Farm Fall Festival
Sat- Sun, Sept 30 – Oct 29, 2023
While Braehead Farm is typically one of my favorite strawberry picking farms, they also have their fun, fall festival that is open every weekend in October
This is another awesome festival where you can easily spend the whole day enjoy family-fun activities like:
Hayrides
Corn maze
Sunflower walk
Pumpkin patches for pumpking picking
Family playgrounds
Wagon rides
Visit farm animals
Apple picking
Spider web
Pick your own fields
Pick Your Own Apples at These Apple Orchards:
33 Best Places for Apple Picking in Virginia
Braehead Farm Market has local honey, ice cream, kettle korn, apple cider and lots of delicious bakery items.
#11 Stafford Fall Family Festival
Oct 7, 2023
The Stafford Fall Family Festival is another one of Fredericksburg's free festivals.
It's a great way to spend the afternoon while enjoying:
Great food from food trucks
Bounce house
Hay rides
Live entertainment
#12 Fredtoberfest
Oct 7, 2023
This beer festival is held by 6 Bears & A Goat Brewing Company and it's only in it's second year this year!
The event begins at 12pm and is $5 for kids and $20 for adults (when you purchase tickets in advance).
This admission gives you access to over 50 breweries, cideries and meaderies, over 40 vendors, live music, as well as lots of fun activities including:
Axe throwing
Rock wall
Huge lawn games (think chess, checkers and others)
Corn hold
Face paining
Playground
Bounce houses
Inflatable horse races
And lots more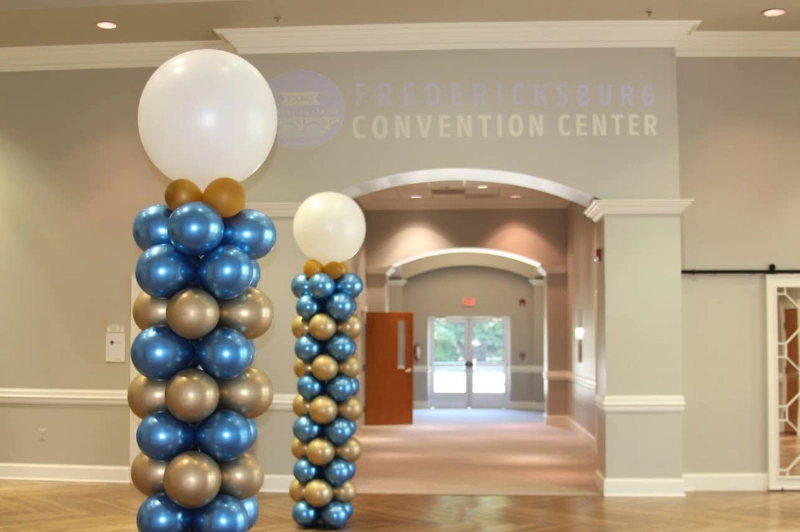 #13 FXBG Herencia Hispana Festival
Oct 7, 2023 | Fredericksburg Convention Center
The Fredericksburg Herencia Hispana Festival is part of celebrating Hispanic Heritage month. This full day event is full of:
Performances
Food
Crafts
Plenty of vendors
Lots of music
#14 La Rumba Latinx Festival
Oct 7, 2023 | Old Mills Park
You won't find a lot of events in the Fredericksburg area where you have the change to experience and celebrate the Latin American culture.
The festival has music, kids activities, raffles and more fun.
#15 Fredericksburg Fall Fairy & Dragon Festival
Oct 7, 2023 | Revatone Farm
This fairy and dragon festival is a family-friendly event. Tickets start at $10 and include a lot unique activities, entertainers and music.
Some of the unique activities and attractions this festival has are:
Fairy and dragon contests including a gardens contest, fairy house contest and fairy costume contest
Fairy and dragon scavenger hunt
Wizard show
Face painting ($)
Balloon twisting
Princess storytime
Archery
Celtic music
Unicorn & carriage rides ($)
Drum circle
Dragon parade
Since this festival is at a farm, there are also animals to see at the farm like donkeys and horses (although this is a petting zoo and you can feed them).
#16 Fall Wine Festival
Oct 7, 2023 | Izaak Walkton League of America
In wine sampling is your thing, this is your festival! This Fall Wine Festival is a great place to sample Virginia wines.
Although there is unlimited wine tasting, this is a family-friendly event and there will be entertainment for the kids.
So grab your wine glass and come try Virginia wines and ciders from various breweries.
READ NEXT: 57+ Best Wineries in Maryland & Virginia
#17 Fredericksburg Fall Greek Festival
Oct 7 – 8, 2023 | Nativity of the Theotokos Greek Church
This food festival is where you want to come enjoy some seriously delicious food. Greek food that is!
But it's not just food here! This is a fun place to experience the Greek culture through:
Weaving
Pottery
Jewelry
Music
Dancing
Authentic Greek food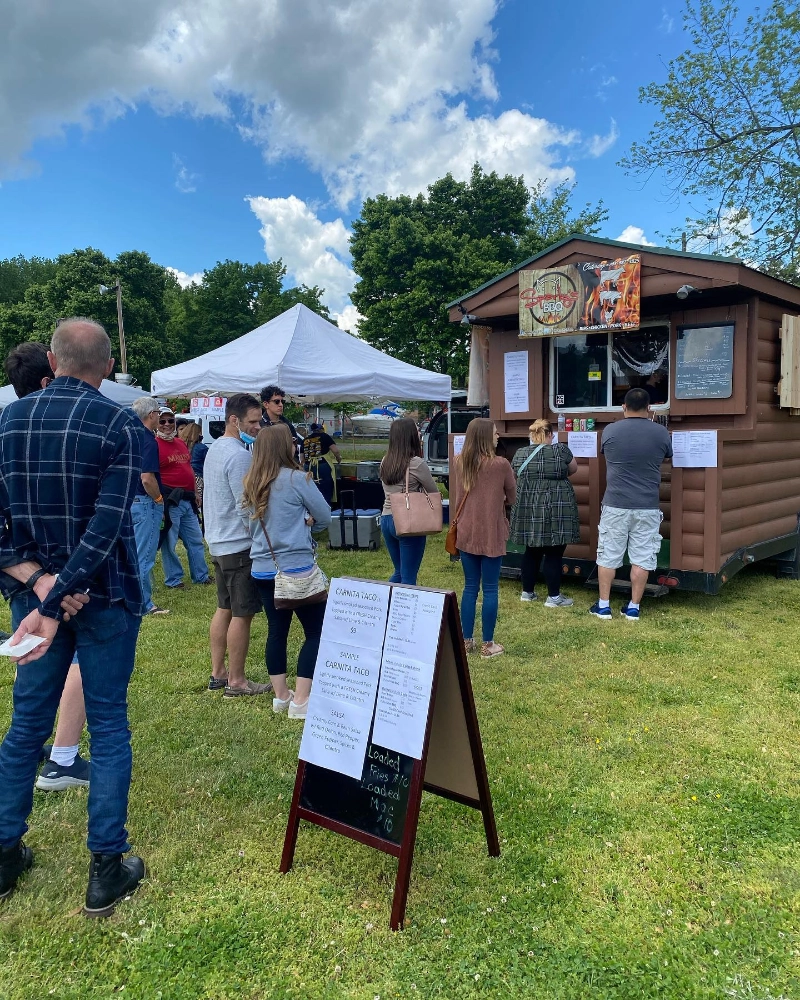 #18 Fredericksburg Chili Fest & Brewfest
Sept 30, 2023 | Fredericksburg Fairgrounds
This year the music festival, Brewfest and the Chili Festival are combined into one event.
This is your chance to enjoy craft beer and chili with chili samples for many local businesses.
There will also be live music happening throughout the day. And for anyone in your group who isn't a fan of chili, there will be food trucks on-site with other foods.
Enjoy plenty of samples of chili, hard cide, and wine at this event.
#19 Fall Arts & Crafts Festival
Oct 14 – 15, 2023 | Fredericksburg Convention Center
Tickets for this arts & Crafts festival are $7 for seniors and $8 for adults. Kids under 12 are free for this family-friendly festival.
This is your place to view all types of arts and crafts and of course do plenty of shopping including jewelry, home decor and more.
Local tip: If you want to return the second day of the festival, make sure to get your hand stamped on your way out so you can return without paying again
#20 9th Annual Harvest Festival Fly-In
Oct 28, 2023 | Shannon Airport
The Harvest Festival Fly-In is an unique Fredericksburg festival.
One of their more unique activities in the Trick-o-Treat aviation style – yep, they have 2 candy drops. Plus you can see vintage aircraft and exhibits, vendors, food and more fun flying related activities.
#21 Hazel Wild Farm Hidden Fall Festival
October 12, 2023 | Hazel Wild Farm
This event is especially catered towards ages 2 to 10 and costs $14. While this festival didn't focus on educational events it had a moon bounce, hay maze and more including:
Haunted house
Rock wall
Barrel train
Face paining
Pony rides
Plus you can take a hay ride to the pumpkin patch and pick your own pumpkins! You can even rent canoes here too!
Previous Festivals Unannounced for 2023
There are some festivals that have not yet announced their 2023 dates so we're keeping an eye out and will update the dates for the following events as soon as we hear something.
Unfortunately at this point, we don't yet know whether or not the events below are guaranteed to happen this year.
#22 Costume Stroll & Treats
2023 Dates TBD
The Costume Stroll is an annual Fredericksburg event where kids (and adults!) are encouraged to wear their Halloween costumes as they walk along, trick-or-treating at the local downtown businesses. The businesses who are participating will have balloons so keep an eye out for those.
#23 Snead's Asparagus Farm Fall Festival
Dates: TBD
This is a great place to get your Christmas tree in the winter but it's also home to a nice, fall festival with free hayrides. You can pick your own pumpkins here too!
They didn't have a 2022 event and we're eagerly awaiting to see if they announce a 2023 event.
#24 Market in the Garden Festival
Dates: TBD
This is a popular, free festival full of local artisans and other fall fun including pumpkins, apple cider, donuts, and more.
Wearing flannel pajamas is not frowned upon here.
Festivals Beyond Fredericksburg
If you're looking for even more fall festivals or just more family-friendly fall activities, here are some great options to consider:
Great Pumpkin Fest at Kings Dominion
Great Country Farms where you can pick your own pumpkins, enjoy wagon and cow train rides
Mount Vernon Fall Harvest Festival
Hanover Vegetable Farms Gourds, Goblets and Ghouls Festival
Miller Farms Market in Locust Grove
Blue Ridge Mounain Maze in the Blue Ridge Mountains (corn maze, farm animals, pumpkings and picnic area)
More Fall Fun
Jump on board and visit different Virginia wineries. See which ones…
These fall festivals are so much fun!
There's nothing better than picking your own apples in the fall. It's an annual family tradition!
Good to Know
Many festivals will have some great treats available for purchase like pumpkin pies, apple cider donuts and many others so make sure to bring a little extra money so you don't miss out
Some festivals do have some paid attractions so bring a little extra cash in case you or the kids want to participate in those.
If you go during weekday mornings, you may want to call ahead to see if there is a school group or any field trips happening that day so you don't end up waiting behind large groups
Many events have free parking (but not all) and it's a good idea to plan for parking ahead of time so you know your options before you go
Fall festivals are not only fun to go with your family but also with another family as well so consider inviting someone to go with you
Visiting Fall Festivals in Fredericksburg
Fredericksburg is one of my favorite places to be in the fall and one of my favorite reasons for visiting is to attend one of their fun fall festivals.
You can smell the fresh apple cider, apple pie and apple cider donuts, plus live music and arts & crafts for local entertainers and artisans.
And this is the perfect time to start seeing the fall colors that just add to the experience.
This is the perfect time of year to enjoy these festivals. We love to keep the tradition going by not only enjoying the same annual event as last year, but trying a new festival too.
And as you can see, there are more than enough Fredericksburg festival weekends to keep you busy this fall season.
So get out their and enjoy the beautiful fall weather, free entry, pumpkin pies, a free concert and lots of activities so the entire family can have a great time